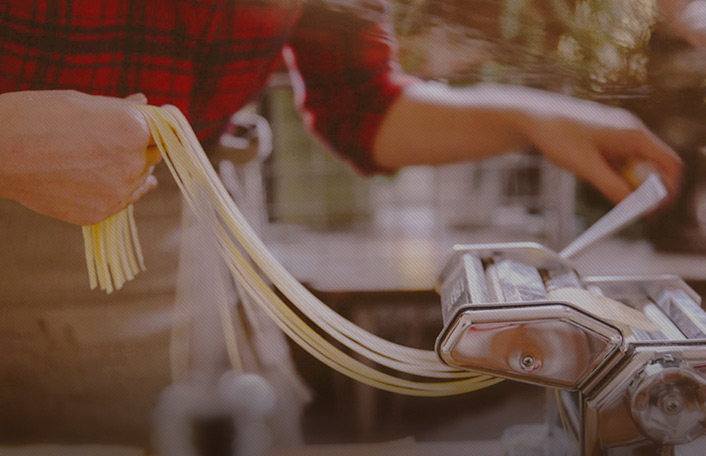 Discover and save recipes to try on Pinterest!
Join Pinterest to find (and save!) all the things that inspire you.
50+
billion Pins
to explore
15
seconds to
sign up (free!)
Swim up room - Grand Riviera Princess, Playa Del Carmen.
Buckets Lists, Grand Riviera, Riviera Maya Mexico, Travel Photo, Playa Del Carmen, Carmen Dell'Orefic, Riviera Princesses, Places I D, Rooms
Swim up room - Grand Riviera Princess, Playa Del Carmen. Checked off the bucket list :)
Swim up room - Grand Riviera Princess, Playa Del Carmen (Riviera Maya), Mexico

by KateDW™
Eiffel Tower In Lighting
One Day, Tours Eiffel, Buckets Lists, Favorite Places, Dreams, Eiffel Towers, Wedding Ideas, Beautiful, Paris France
Eiffel Tower in Paris, France - Beautiful!!
La tour Eiffel Maybe one day I will go there, its my dream!
Effel Tower in Paris, France - Favorite place in the whole world!
Eiffel Tower | Most Beautiful Pages #travel #dream #bucket list
Winter nights in snow-covered old town of Heidelberg, Germany
Germany In Winter, Favorite Places, Cities, Quiet Night, Beautiful Places, Heidelberg Germany, Winter Night, Pretty Places, Germany
Pretty place
A Quiet Night in Heidelberg, Germany
Winter nights in Heidelberg, Germany!! Love, Love this city!!!

by fuerst
.
Water, Beach Sunsets, The Ocean, Sunris, Happy Places, At The Beach, Siesta Key, The Waves, The Sea
Siesta Key, Florida
the colour of the sea - jumping in the water - sunsets on the beach
beach sunset #summer #beach #sea #ocean
Early morning, sunrise at the beach by the sea. For MORE coastal inspiration FOLLOW http://www.pinterest.com/happygolicky/beach-beach-beach-off-to-the-coastal-chic-cottage-/
The ocean. The sea. The beauty.
I miss the beach...the smell of salt water, the sound of the waves, the sand between my toes...:(
It looks like an opal :) I haven't been to the ocean in 6 years. The last time I left , I dreamt about it for about 3 months straight. It's my happy place. It's where I go in my mind palace. I need to go back
Blue Forest, Vancouver, British Columbia | Most Beautiful Pages
Paths, Canada, Blue Forests, Beautiful, Trees, Places, Vancouver, Britishcolumbia, British Columbia
Blue Forest, Trees, Vancouver, British Columbia, Canada
Blue Forest, Vancouver, #BritishColumbia
Blue Forest, Vancouver, British Columbia, Canada - This is soooo beautiful!
~The path less traveled~ Blue Forest, Vancouver, British Columbia
love it!
Dreams Home, Southern Style, Southern Charms, Little House, Dreams House, Curb Appeal, Wrought Iron, Southern Home, Front Porches
Beauty. Love the southern style front porch
This inviting front porch adds to the enchanting curb appeal. Full of Southern charm!
Beautiful little house with some southern charm.
Southern home. #Dream Home #Dream Houses| http://littledreamhouses875.blogspot.com
Beautiful southern charm. Love the wrought iron.
Mamanuca Islands, Fiji
Places To Visit, Dreams Places, Favorite Places, Fiji Peace, Beautiful Places, Fiji Travel And Plac, Fiji Amazing, Mamanuca Islands Fiji, The Beaches
Mamanuca Islands Fiji Amazing discounts - up to 80% off Compare prices on 100's of hotel booking sites at once Multicityworldtra...
Mamanuca Islands, Fiji One of my dream places to visit!
Mamanuca Islands, Fiji Look at all the stuff on the beach for me to collect!
my favorite place in fiji :) mamanucas
lanterns
Ideas, Paper Lanterns, Wedding, Summer Parties, String Lights, Outdoor Parties, Summernight, Gardens Parties, Summer Night
summer party idea
Paper lanterns and globe string lights - Simple yet pretty summer wedding decor.
Eco Entertaining: Throwing a Garden Party - pretty! Great idea for a night wedding or party
Paper lanterns and string lights. Perfect setting for a summer night party. #summer #night #party
Pretty decor. #paper #lantern #outdoor #party #gardenparty #summerparty #ideas
Simple yet pretty summer nights. #summernights
Yellow umbrellas on Sanibel Island | Instagram photo by @lilllbe
Pastel, Yellow Umbrellas, Summer Paradis, Things, Summertime Fine, Travel, Beaches Beaches Umbrellas, Sanibel Islands Florida, Instagram Photo
Pretty pastels.
Yellow umbrellas on Sanibel Island | Instagram photo by @lilllbe I want to go there!
quilts and fishing
Fish And Camps, Plastic Bags, Fish Parties, Early Mornings, Best Friends Fish, Camps Pictures, Fish Together, Fish With A Friends, Fish Pictures
Fishing party..
Fishing together
Early morning fishing
This picture makes me laugh....what a life....quilts and fishing! This reminds me of my Grandmother who did this sort of thing with her best friend & fellow fishe-person, all the time. We lived on a lake & they would even wade out in the lake with each thing they needed including sandwiches in plastic bags around their necks and hooks in their wide brim straw hats)! What a joyful memory! s
Shells at sunset, Marco Island, Florida
At The Beaches, Sea Shells, Theocean, Beaches Life, The Ocean, Marco Islands, Seashells, Sanibel Islands, Beaches Sunsets
The Beach Life - Marco Island- Fl
being at the beach with the relaxing sound of the ocean waves and being able to hunt for seashells always makes me happy and peaceful!
Marco Island, FL - seashells and a beach sunset
Seashells at the beach. Marco Island, Florida
Love sea shells! Sanibel Island♥ Seashell capital of the world. I soooo want to go back - love it there...

by masinka
surf
Campers, Trailers, Airstream, Rich Life, Dreams, Travel Tips, Beaches Camps, Places, Travel Quotes
Beach Camping, Airstream Style. My dream!!
camping?#travelling collections #travel tips #travel guide| http://sportcarcollections457.blogspot.com
pretty trailer @Justin Neel I found a place for you to park that trailer you want
Airstream Camper trailer
want to be there
Beaches House, Dreams, Beach Houses, The Ocean, Step Stones, Beachhous, Porches, White House, White Picket Fence
Beautiful! #beachhouse #architecture #house #building
beautiful porch and entryway. dream beach house
White house on the beach, porch, picket fence, lush landscaping
a beautiful house by the sea with a white picket fence... truly the stuff of dreams....
love the porch and stepping stones.
My dream beach house over looking the ocean :)