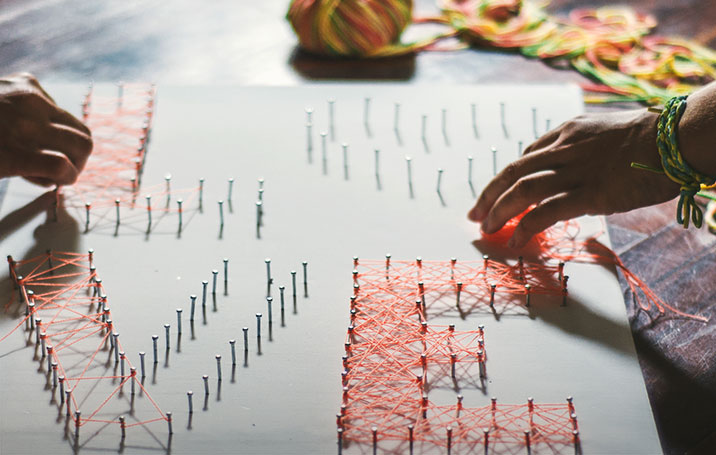 They used Pinterest to find new ways to DIY
Join Pinterest to find (and save!) all the things that inspire you.
50+
billion Pins
to explore
15
seconds to
sign up (free!)
Glitter reindeer by ZedBee | Zoë Power, via Flickr
Pink Sparkly, Pink Christmas, Christmas Gifts Ideas, Gifts Handmade, Pink Reindeer, Glitter Reindeer, Diy Gifts, Handmade Gifts, Pink Glitter
* pink sparkly reindeer
Pink Glitter #do it yourself gifts #diy gifts #creative handmade gifts #hand made gifts #handmade gifts| http://handmadegiftssadie.blogspot.com
Pink reindeer
Have a pink Christmas! Pink Glitter Reindeer

by ZedBee | Zoë Power
Lomography Diana + Dreamer Camera
Mintgreen, Mint Green, Urban Outfitters, Vintage Camera, Dreamers Camera, Lomographi Camera, Film Camera, Diana Dreamers, Lomographi Diana
Lomography Camera (Urban Outfitters) So pretty!
Lomography Diana Dreamer Camera: for $65 from Urban Outfitters, yes please! I want it!
Lomography Diana + Dreamer Camera #mint green
Lomography Diana + Dreamer Film Camera, $65. I got this on clearance at Urban Outfitters for $20. I'm not kidding. And mine even came with a flash attachement.
Lomography Diana + Dreamer Camera | #vintage #camera
AV Room Portable USB Turntable By Crosley
Crosley Av, Urban Outfitters, Av Rooms, Old Records, Rooms Portable, Usb Turntable, Records Players, Portable Usb, Vinyls Records
crosley av room portable usb turntable - urban outfitters - record player
Crosley AV room portable USB turntable. I'd love to be able to play old records!
UO X Crosley AV Room Portable USB Vinyl Record Player - Urban Outfitters
rabbit in the wall not heat of RUSA..
Easter Parties, Idea, Animal Head, Baby Bunnies, Cute Bunnies, Rabbit Art, Paper Wall, Bunnies Head, Chloe Fleuri
paper wall 3D bunny
easter party
adorable rabbit art
3D packaging ideas
I want to make things like these but with stuffed animal heads.
I am sorry but with Krystian calling me his baby bunny this is hysterical
cute bunny
DIY bunny head mount. Thanks to the best sister ever for sending it over my way. How adorbs. Chloe Fleury.
DIY Jackalope. Why? Because we can. Love. #jackalope #plastic_toys #toys #animals
Diy Trinket, Diy Ideas, Favorite Places, Golden Jackrabbit, Diy Crafts, Clever Diy, Diy Jackalop, Golden Jackalop, Places Cards Holders
DIY Jackalope, people!
Place card holder? EvaForeva: DIY Idea, Jackalope
Such a clever DIY idea: Jackalope
Golden jackalope
Golden Jackrabbit
DIY painted "deer" head
Decor Deer, Crafts Crafts, Deer Head, Baby Boys, Fireguard, Quick Kitsch, Kitsch Makeovers, Crafty Crafts, Crafts Time
DIY: decorative deer head
Quick Kitsch Makeover | Just Something I Made
And, because we can't be woodland enough in my mind, a tiny red-cap mushroom.
Mushrooms Rings, Red Cap Mushrooms, Ring Dish, Mushrooms Dishes, Tiny Mushrooms, Bored Crystals, Green Eco Friends Products, Mushrooms Mad, Rings Dishes
Tiny Mushroom Ring Dish. $12
I've been looking for a ring dish that wasn't the usual boring crystal or glass. This tiny mushroom dish is so cute!
Like I need more little bits and bobs, but I adore this little bird with its tiny nest.
Birds Nests, Handmade Ceramics, Minis Dishes, Birdi Minis, Rings Holders, Birds Dishes, Rings Dishes, Jewelry Dishes, Ceramics Rings
bird nest dish
birdie ring dish
Jewelry Dish
BIRDIE MINI DISH | Handmade Ceramic Ring Holder | UncommonGoods $22 :: For Jenny P?
Bird dish- I just ordered one <3
'Cause who doesn't need a squirrel necklace?
Pearls Acorn, Alpha Gamma Delta, Friends, Statement Necklaces, Black Friday, Three Pearls, Handmade Jewelry, Acorn Nut, Squirrels Necklaces
Alpha Gamma Delta
Squirrel Necklace with Three Pearl Acorn Nuts...for my AGD friends.
Welcome to Pure Stunning Jewelry! Here you will find "stunning" jewelry for any occasion. We specialize in bubble statement necklaces and are always expanding our collections! Please convo me if you have any questions! munny22@gmail.com
Handmade Jewelry by Debbie Brown - check out who she is and the beautiful work she does.
Squirrel Necklace with Three Pearl Acorn Nuts tbteam plus size Black Friday Cyber Monday Free Shipping Etsy. $27.20, via Etsy.
A little bird on a little cup.
Food Recipes, Green Cups, Celery Green Tulip, Little Birds, Tulip Cups, Birds Cups, Products
celery-green tulip cup
BIRD CUP
Oh, little deer.
Deer Deer Vintage Deer, Retro Deer, Fantastic Kitsch, Dear Deer, Vintage Figurines, Vintage Retro, Doo Dahli, Vintage Happy, Miniatures Figurines