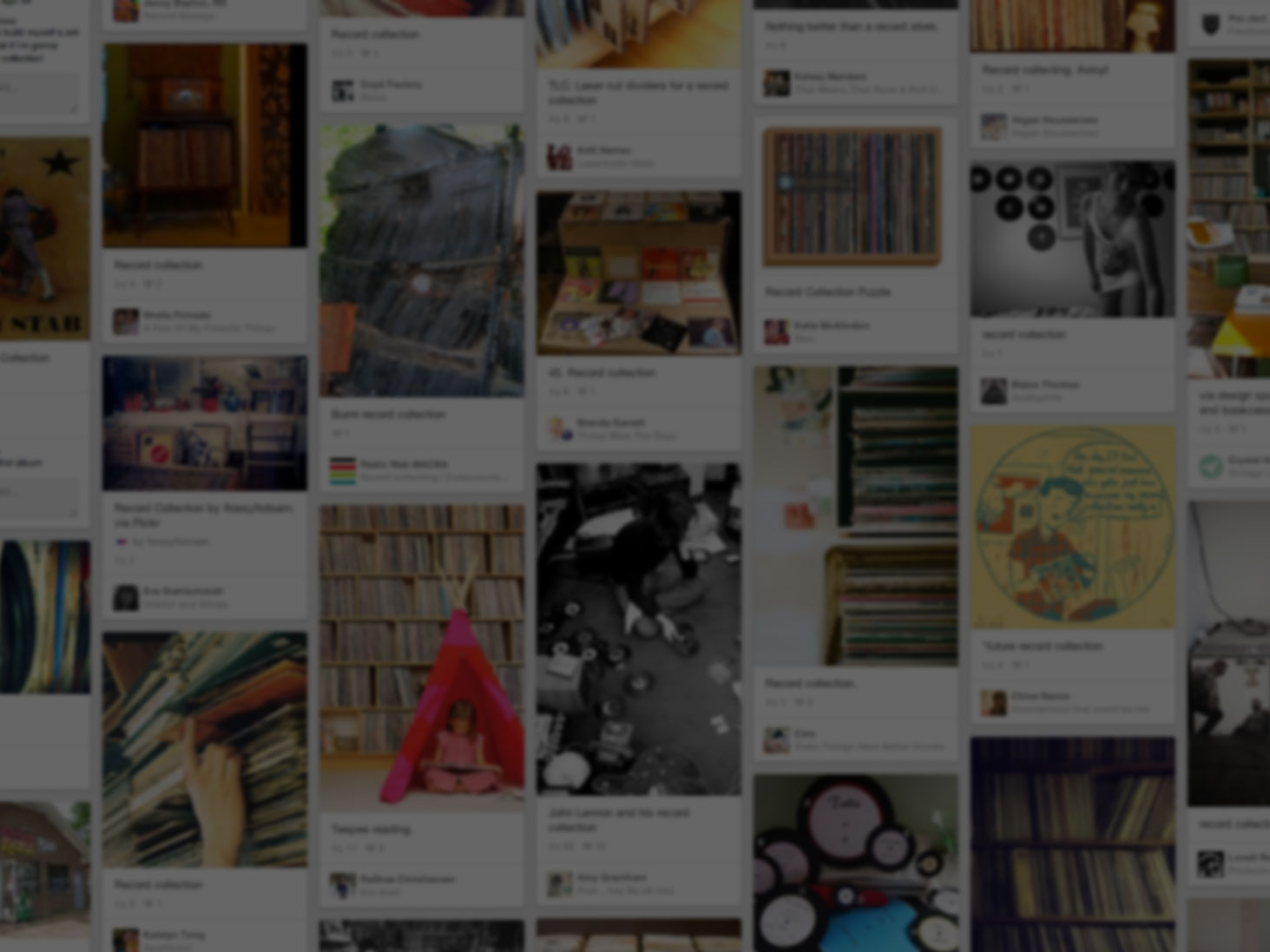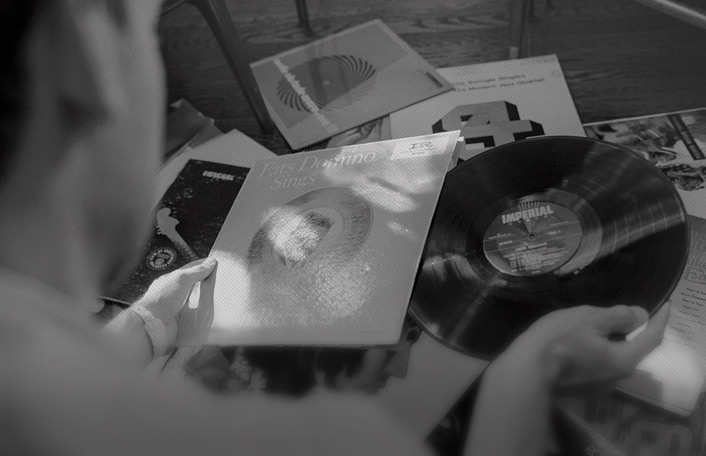 He used Pinterest to start his collection
Join Pinterest to find (and save!) all the things that inspire you.
50+
billion Pins
to explore
15
seconds to
sign up (free!)
Back to
Great quotes to live by!
Great quotes to live by!
Faith
God Will, Havefaith, Wisdom, Living, Inspiration Quotes, Have Faith, Bible Ver, Faith Quotes, Hope God
Inspirational Quotes: Faith is not hoping God can...
"Faith is trusting God as a well-known friend. It believes that He will not do us harm & that His intentions for us are only good (see Jere 29:11). Faith does not demand answers from God, but seeks to discover what will bring glory to Him in each aspect of our lives. It does not focus on what we want - it focuses on what He wants. (see Matt 26:39) ... Proverbs 3:5-6
"Faith is not hoping God can. It is knowing He will." #faith #quote
Have Faith in God | We Need to Learn Faith Before Wisdom
Have Faith God Will
Faith is not hoping God can it is knowing He will. #havefaith
Pinned from
theenchantingrose.blogspot.com
.
Remember This, Life, Stuff, Quotes, Thanks You Lord, Wisdom, Truths, Living, Thanks You God
Amen! Inspirational quote about life - thank you God for blessing me
My life is pretty good right now. Thank You Lord:)
Forever Grateful Quotes | Hello! Happiness: Living the Life You Dream Of
Sometimes we need reminders when the not so good stuff seems to invade our lives...
i need to remember this everyday. Every moment of everyday. #life #quotes #thankfulness
That's the truth! To sit an realize all the blessings in life is over whelming....such a wonderful plan he has!
GOD IS LOVE!!!!!!!!!!!
Idea, Inspiration, Quotes, Awesome, Pictures, Living, Bible Ver, John 416, God Is Love
GOD IS LOVE, cute picture idea :)
God Is Love! God is awesome!
"God is love. Whoever lives in love lives in God, and God in them." 1 John 4:16
PHOTO QUOTE :) great idea for a silent auction item
Pinned from
forgivenandfreed.tumblr.com
so very true
Inspiration, Life, Suppo, Quotes, Sotrue, Truths, Pictures, So True, Living
what screws us up most in life is the picture in our head of how it is supposed to be #quote #quotes #words of #wisdom #truth #sayings #advice #motivational #inspirational #aspirational
suppoed to be
One of the best quotes EVER! in my younger days I pictured my life going along like scenes of a play. When things didn't go the way I planned I felt like a failure. As I trusted in God, knowing HE has known my path all along, I am excited about my future. Whatever comes my way, As I follow the Lord, I know that HE will give me more than I could've ever known. ~I totally agree with this quote and everything this pinner said, it's important to live your life and be thankful!~
#Quote #sotrue
so true. So stop chasin that picture and star living your life!
Pinned from
thegirlwhoworeyellow.tumblr.com
So...
Remember This, Heart, Job Hunt'S, Stevejob, Don'T Settle, Living, Inspiration Quotes, Steve Job, Wise Words
Wise words from the late Steve Jobs #quote
job hunting- I NEED to PRINT and FRAME this
Remember this
This is so very true. Life is meant for living, not merely existing. If you don't love what you do and your heart isn't in it then you are doing the latter. ~DLP
Inspirational quote from Steve Jobs on laurabrettphotography.com/blog
"The only way to do great work is to love what you do. If you haven't found it yet, keep looking. Don't settle. As with all matters of the heart, you'll know when you find it." Steve Jobs #quote #stevejobs
Pinned from
laurabrettphotography.com
Need to see this daily
Wall Photo, Words Of Wisdom, God Plans, Remember This, Food For Thoughts, Be Grateful, God Is, Thanks You Lord, So True
So true! I try to remember this when behind a slow driver-could be avoiding a wreck.
Wall Photo from FB
This has been so true so often. Thank you Lord for YOUR perfect timing.
Food for thought!
Be Grateful. This has to be one of my favorite words of wisdom. There again, trust and have faith.
Be grateful and trust in God's plan for you...it's just a delay .
AMEN
Thoughts, Amen, Remember This, Faith, God Is, True, Truths, Living, Inspiration Quotes
When you are down to nothing, God is up to something. AMEN!
Amen! @Donna Miller thought you might like.
Live with faith
now aint that somethin'. This is so true. God is faithful
Amen :) I love #Quotes #Inspirational quotes #Famous Quotes #Inspiration quotes| http://inspirational-quotes-albertha.blogspot.com
Isn't that the truth! Amen!
Amen! Remember this!❤️ Stay strong!! Keep fighting!!
Prayers for Husband
God Will, Be A Man, Bible Study, 25 Prayer, Future Husband, My Husband, Bible Studies, Gods Will, Growing Spiritual
I'd like to pray these for my future husband, now. 25 Prayers for My Husband I pray… 1. that he continues to grow spiritually through the disciplines of Bible study, prayer, and quiet times. (Proverbs 4:23) 2. that his relationship with God will bear much fruit in his life, and that he will be a man who seeks wisdom and understanding. (Proverbs 3:7, Psalm 112:1) 3. that he would walk humbly with God, and would always be convicted quickly about any sin in his life. (Micah 6:8) 4. that he will continue to grow as the leader of our family, and that God would be glorified in our marriage. (Ephesians 5:25-29) 5. that he would have a teachable spirit and a servant's heart, and that he will listen to God and desire to do His will. (Proverbs 15:33) 6. that he would always look to the way of escape from any kind of temptation, and that he would rely on God to remain faithful to our marriage, and to God. (1 Corinthians 10:13) 7. that he would safeguard his heart against inappropriate relationships with the opposite sex, and this heart would pure and undivided in his commitment to me and to our marriage. (Proverbs 6:23-25) 8. that he would continue to be able to provide for our family, and that he will not become discouraged by doing work he does not enjoy. 9. that money would never become a source of discord in our family, and that we would be wise in handling finances and in stewardship. (Luke 16:13) 10. that the words he speaks will build our family, and reflect a heart of love. (Proverbs 18:21) 11. that our physical intimacy would be a positive reflection of selfless love. (Song of Solomon 7:10) 12. that the men in his life would encourage his accountability before God, and that he would be a godly influence on his friends and coworkers. (Proverbs 13:20, 27:17) 13. that he would choose healthy foods and activities, and honor God by taking the best possible care of his body as the tabernacle of God. (1 Corinthians 6:19) 14. for his strength — physically, emotionally, mentally, and spiritually. (Ephesians 3:16) 15. for him to have wisdom and discernment in training/disciplining our children, and that You would enable him to love them unconditionally. (Ephesians 6:4) 16. that he would always have an eternal perspective, and make the most of however much time he has in this life. (Ephesians 5:16) 17. that he would always be a man of peace, who allows the Holy Spirit to lead his responses in all situations. (Romans 14:19) 18. that he would have a balanced life in regards to work and play, and that he would submit his schedule to You. (Proverbs 16:9) 19. for him to find favor with the Lord, but also with people he knows and interacts with. (Luke 2:52) 20. that he would enjoy peace and refreshment in his relationship with the Lord. (Psalm 16:11) 21. that he would always be courageous in his stand against evil and injustice, and that he will protect our family from Satan's attacks. (Ephesians 6:13) 22. that he would be a man of prayer, seeking God in purposeful ways. (1 Thessalonians 5:17) 23. that he will serve God and others with pure motives, and that God would be glorified in everything he does. (Colossians 3:23-24) 24. that he would offer all this dreams to the Lord, and pursue only those that bring God glory, and that count for eternity. (Jeremiah 29:11) 25. that he will recognize the lies of the enemy in his life, and that he will always be guided by the Truth. (2 Corinthians 10:4-5)
Pinned from
seejamieblog.com
wrong choices - right places )
The Journey, God Plans, Remember This, Teacher Funny, No Regrets, Wrong Choice, Life Lessons, Life Choice, True Stories
So true, I have to remember this!
Part of the journey.
life lessons
I thought about this today...I did a summer community service program in high school so I would have a reason not to go to Boy Scout summer camp...and my participation in this program helped me learn that I wanted to be a teacher! Funny how God used a choice I made for the wrong reasons to guide the next 15+ years of my life...
Sometimes the wrong choices bring us to the right places True Story
wrong choices - right places = no regrets
Life choices
God's plan has a purpose
Pinned from
shopaholicandsports.tumblr.com
Love this!!!
The Lord, Remember This, Food For Thoughts, God Is, Hard Time, So True, Tough Time, Have Faith, Trust In God
Food for thought!
Going through tough times wondering where God is...
Ever wonder where God is during the hard times in your life?
So true. Trust in God.
So true! Just Have Faith in The Lord!
so true ... i need to remember this , always
Testing 101 ~ When you are going through something hard and wonder where God is remember the teacher is always quiet during a test. Trust in the Lord
Pinned from
stbrigidsacademy.blogspot.com
Sarcasm :)
Truths Hurts, Mean People, Funny Things, Food For Thoughts, Life Skills, Inspiration Boards, Funny Stuff, So True, True Stories
So true!
And manners are the ability to let mean people think you're an idiot.
Of course I pinned this on my inspiration board!!! haha!!!
Funny thing is I don't always know when I am being sarcastic.
funny stuff
Sorry, the truth hurts. Hahahaha
Food for thought
True story.
One of my greatest life skills.
Pinned from
yayoknay.blog.com
♥
Wedding Parties, Photo Ideas, Youth Group, Hands, Pictures, Crosses, Families, Group Photo, Youthgroup
Cross. Youth group picture?
Cool youth group photo idea
amazing! Possible wedding photo perhaps? : ) To show that God is definitely the center of my and my future husband's lives. Or even just an awesome picture done by friends-whichever, it would be wonderful to have one a picture like this. - What do you think? Maybe the wedding party do this and me and my husband in the center of the cross??
Cross of hands - would love to do this picture with family for my own home!
Need my youthgroup to do this!
This is a really awesome idea to make a cross with your hands!! Excellent family photo idea for something a litle bit different!
Pinned from
kristinerenee.tumblr.com
Let your faith be bigger than your faith...
Dust Jackets, Inspiration, Books Jackets, Quotes, Living, Dust Covers, Have Faith, Fear, Dust Wrappers
Let your faith be bigger than your fear ~ This is so true Ive had to live by this quote this year And not let fear control me Faith has brought me thru alot this year Thank ya Jesus for watching over & blessing me Our God is an AWESOME GOD!
If you have faith you can do anything u please to. This quote means that don't let your fears take over your life because having faith can replace your fears since its much stronger. Your mind is one of the strongest muscles on your body and it should inspire yourself to do anything u want.
Have you ever thought you've made a terrible mistake, only to realize it did more good for you than bad?
Biggest Mistakes, Inspiration, Life, Afraid, Quotes, Make Mistakes, Wisdom, Truths, So True
This is so true. I have struggled with being afraid to make mistakes my whole life. It has ruined some things for me, and it has definitely held me back. I still struggle with it at times, but one of the greatest things I've learned is that you do in fact only live once, so don't let fear of failure hold you back from success. You are far more likely to succeed if you believe in yourself. 08.18.2013
Inspirational, Motivational Quote: "The biggest mistake you could ever make is being to afraid to make one."
The biggest mistake you could ever make is being too afraid to make one. #truth #wisdom
This quote supports the idea that making mistakes, no matter how intense they are, is worth more than being afraid. However, in today's society, some of these mistakes lead to death because people are not afraid to engage in reckless acts. They also fail to remember the value in their life, due to their comfort with death.
Pinned from
ckisloski.blogspot.com