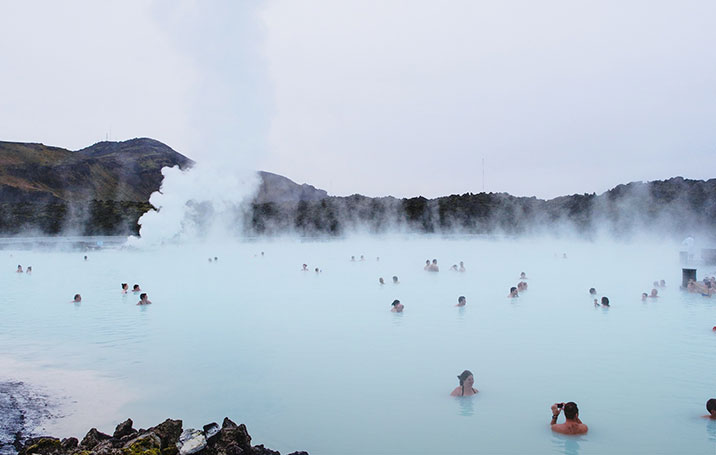 They used Pinterest to find new places to visit
Join Pinterest to find all the things that inspire you.
50+
billion Pins
to explore
15
seconds to
sign up (free!)
Fruits
Healthiest Fruit, Clean Eating, Sweet Treats, Healthy Eating, Lose Weights, Healthy Recipe, Healthy Food, Weights Loss, Healthy Living
List Of The Healthiest Fruits
Sweet treats
Healthy food
healthy eating
Fun facts on #apples, the Voots Fruit of the Week! Our Voots Price Pack has arrived. Upcoming Giveaway !
Fruit Facts, Voot Price, Fun Facts, Healthy Food, Voot Fruit, Upcom Giveaways, Price Packs
Fun facts on #blueberries, the Voots® Fruit of the Week!
Content Ideas, Fruit Facts, Juicy Juice, Fun Facts
Fun facts about #bananas, the Voots Fruit of the Week!
Content Ideas, Fruit Facts, Juicy Juice, Fun Facts, Voot Fruit
Fun facts about #pineapple, the Voots Fruit of the Week!
Content Ideas, Fruit Facts, Juicy Juice, Fun Facts, Voot Fruit
Fruit facts
Good Food, Food Facts, Meals Prep, Tights Budget, Healthy Recipe, Eating Healthy, Healthy Food, Desks Spaces, Meals Plans
::Young And Restless::: Meal Planning and Meal Prep
Good food on a tight budget - How to eat healthy and clean, even when you have to keep an eye on your wallet | #healthy #lifestyle #clean #eating #infographic
Healthy food / tight budget
A fun food fact! (Thanks to Environmental Working Group for the photo.)
Fruit facts | Natures Way Foods
Health Food, Fruit Facts, Facts Nature, Food Nutrition
Fruit Facts
Health Infographics, Nutrition, Benefits Of, Recipe, Healthy Eating, Healthy Fruit, Health Benefits, Healthy Food, Weights Loss
health benefits of fruit If you looking for more clean eating recipes check out-> yummspiration.com We have some Vegan & Raw recipes too :) We are also on facebook.com/yummspiration
Fruit for Health - Fruits - Vegetables - Health - Health Fitness - Health Nutrition - Nutrition - Nutrition Infographics - Holistic - Organic - Organic Food - Whole Foods - Health Foods - Healthy Foods - Healthy Lifestyle - Wellness - All Natural Foods - Check in with Your Spiritual Health at www.DeniseDivineD.com/reiki-healings - Get Your FREE Feng Shui Design Tips at www.DeniseDivineD.com
This is a visual representation of various different fruits as well as their relationship to health. I could hang this up or hand out to the children in my classroom, this is a clear way to introduce them to all different kinds of fruit and how much a serving size is for each fruit. Also, if they feel like reading they can find out the health benefit of each fruit as well. This is relevant to nutrition because it represents healthy fruit.
Fruit for Health #infographic nutrition, food, health, healthy eating, diet, dieting #fastsimplefit Get Free Fitness and Weight Loss News and Tips by Liking Us on: www.facebook.com/FastSimpleFitness
Illustrated Fruit Facts
Fruitast Facts, Fruitland Add, Fruit Facts, Em Strawberries, Illustrations Fruit, Pervert Strawberries, Fruit Humor
Get em strawberry!
Perverted Strawberry!!
Top 10 Fruit Facts
Fruitfact, Health Facts, Food Facts, Facts Health, Tops 10, Fruit Facts, 10 Fruit, Healthy, Interesting Facts
Top 10 Fruit Facts! Lots of health benefits from eating fruits! #fruitfacts #fruitsbenefits #healthyfoodchoices
Interesting facts about fruits...
Top 10 #Fruit #Facts #Benefits #Fruits #health tips Health Facts Health Tips : More Reason To Eat Fruit
Top 10 Fruit Facts -- So now that you know the FACTS, what's to stop you from eating more FRUIT? <3 ~~ Click on the pic to access the growing number of helpful nutritional information, tips for healthy eating, and dietary motivations that I've posted to my Facebook Photo Albums. Please "Follow" or "Friend" me on Facebook. Please "Follow" me here on Pinterest, also. ♥
Fruit Fact!
Smallwood Farms, Fruit Facts, Fruitland Add
Pinned from
Uploaded by user