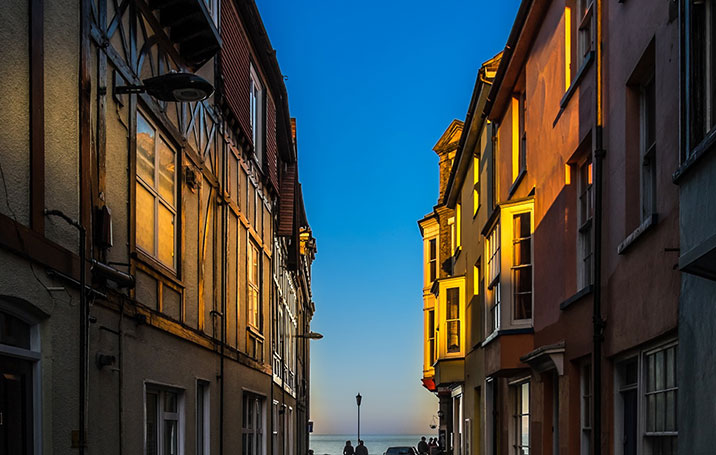 They used Pinterest to explore a new city
Join Pinterest to find all the things that inspire you.
50+
billion Pins
to explore
15
seconds to
sign up (free!)
Back to
Books Worth Reading
Books Worth Reading
Game of Thrones Stark and Targaryen Bookend Set
Gifts Ideas, Thrones Stark, Games Of Thrones Direwolf, House Stark, Targaryen Bookends, Bookends Sets, Thrones Bookends, Game Of Thrones, Thrones Books
game of thrones book ends - Google Search
Game of Thrones Stark and Targaryen Bookend Set http://blog.shopthetv.com/gifts-2013/
Game of thrones bookends
Marriage devotional
Worth Reading, Marriage Devotional, Books Worth, Marry Life, Christian Life, Hubby Lov, Marines Wife, Hubby 3
Pinned from
Uploaded by user
I finally embraced my inner nerdom when I admitted to the world that I knew more about J.R.R. Tolkien's world than my own.
The Hobbit, Books Worth, Lotr Series, Books Series, Rings Books, Hobbits/Lord Of The Rings, Hobbit Books, Books Lord Of The Rings, Rings Series
The Hobbit, The Fellowship of the Ring, The Two Towers, The Return of the King, The Silmarillion -- the entire Lord of the Rings Series
The lord of the rings book series
LOTR Series - JRR Tolkien
the hobbit complete book series - Google Search
hobbit book series - Google Search
The Harry Potter series is one of the best ever. They can be read by people of all ages and they make you soar and drop in their tempo. They move fluidly, taking you from one situation to another. Author - J.K Rowling
Worth Reading, Harry Potter Series, Jk Rowling, Books Worth, Books Series, Movie, Favorite Books, Harry Potter Books, Book Series
Harry Potter series - JK Rowling
Books worth reading again and again.
My absolute favorite book series on the planet.. The movies are also my favorite and in my eyes can't be compared to any other!! :D
Harry Potter (Book Series)
Harry Potter Series. Ariana's favorite book series.
A Breathless Account of Climbing Everest: Jon Krakauer's Into Thin Air
Worth Reading, Thin Air, Personalized Accounting, Books Worth, Everest Disasters, Jon Krakauer, Favorite Books, Mount Everest, True Stories
Into Thin Air by Jon Krakauer to this day one of my favorite books and accounts of the tragic climb
Into Thin Air: A Personal Account of the Mount Everest Disaster - Jon Krakauer - Google Books
Into Thin Air - anything by Krakauer is worth reading
By Jon Krakauer: Into Thin Air: A Personal Account of the Mt. Everest Disaster. Jon climbs up Mt. Everest with a team of other people. Some people make it back, but some loose their lives. This is a true story and a page turner.
Hunger Games Series.. much more appealing then the movies and an interesting look into a dystopian society
Worth Reading, Catching Fire, The Hunger Games, Book Worth, Hunger Games Trilogy, Hunger Games Book, Hunger Games Series, Hungergames, Suzanne Collins
Hungergames
Totally worth reading! I couldn't put down the books. If your not a reader go and see the movies, it's great to!
the hunger games books!
The Hunger Games Series, by Suzanne Collins
The Hunger Games Trilogy - Suzanne Collins •Hunger Games •Catching Fire •Mockingjay
Should school libraries ban The Hunger Games?
theweek.com
Love this book!!
Childhood Books, Kids Books, Quote, Love You Forever, Baby Rooms, Favorite Books, Children Books, Stuff For Boys, Kids Rooms
One of my favorite kids books. putting this quote in a future kids' room.
This is my favorite quote from my favorite childhood book! <3
children's book quotes about love | ll love you forever by taylor baby room ideas
Quote from "I'll Love You Forever" the children's book I remember from when I was little Would be cute for a kid's room
One of my favorite books as a kid. :) Adding this to my list of possible quotes for the babys room
Dark Tower!
Dark Towers Series, Books Jackets, The Dark Towers, Shorts Stories, Towers Books, Little Sisters, Books And Movie, Stephen King Books, New Books
New Dark Tower Book!
The Dark Tower Series: At the age of 19 Stephen King decided he would like to write an epic similar to The Lord of the Rings. The "spaghetti Westerns" of that time and a poem written by Robert Browning, "Childe Roland to the Dark Tower Came," became the inspiration for his magnum opus. The series written and published separately over a period of 22 years consists of seven books and the short story, "The Little Sisters of Eluria" published in his short story collection, Everything's Eventual.
New Stephen King book in The Dark Tower series: The Wind Through the Keyhole - coming April 24th, 2012
Get all of Stephen King's books and movies via StephenKing.com.
Love anything by Stephen King!! New book in the Dark Tower series. Can't wait!
Game of Thrones
Lion, Embroidery Patterns, Games Of Thrones, House Lannister, Fans Art, Game Of Thrones, Rain, Fields, Mottos
House of Lannister Embroidery Pattern | The Ralphnerd
House Lannister from XTEAS House Lannister is one of the Great Houses of Westeros, one of its richest and most powerful families and oldest dynasties. Sigil, a golden lion rampant on a crimson field. Motto "Hear Me Roar!" - Game of Thrones Tribute T-Shirts
Game of Thrones A Lannister Always Pays His Debts (The Rains of Castamere) (HD) - YouTube
hunger games hunger games hunger games
Books Covers, Games Hunger, Minis Books, The Hunger Games, Hunger Games Trilogy, Hunger Games Series, Books Series, Mini Books, Good Books
awesome book covers!
best book series out there
the hunger games series ONE OF THE BEST!!! *_*
hunger games.....yes, I've fallen victim to these ridiculously good books too!!
The hunger games: mini books.
Favorite childhood book
Worth Reading, Book Worth, Lynn Reid, Reid Banks, Cupboards, Indian, Favorite Book, Kids, Children Book
The Indian in the Cupboard by Lynne Reid Banks these books were/are so wonderful. children's books are so often the best ones I've ever read.
I almost forgot about this one! The Indian in the Cupboard by Lynne Reid Banks. This was another book that I read over and over again as a kid. Hmmm. May have to add this to my library soon!
The Indian in the Cupboard Book. One of my favorite books as a kid :)
possible books to read
The Maze Runner, Idea, The Hunger Games, The Giver, 25 Series, Books Series, Books Books, Hungergam, Reading Lists
25 Series to Read if you LOVE the Hunger Games! (I give "The Giver", "Life As We Knew It", "Scorpio Races" and "The Maze Runner" all 5-stars)
25 Series to read if you love the Hunger Games. The book I thought of when ideas the hunger games was the giver.
Looking for a new book series? Here are 25 Series to read if you loved The Hunger Games. #books #bookseries #booklist #hungergames
25 Series to Read if you LOVE the Hunger Games! My new reading list. And I didn't know the The Giver was a series. Loved that book. Some of these I will be starting very soon
25 Series to Read if you LOVE the Hunger Games #books Books for my daughter to check out