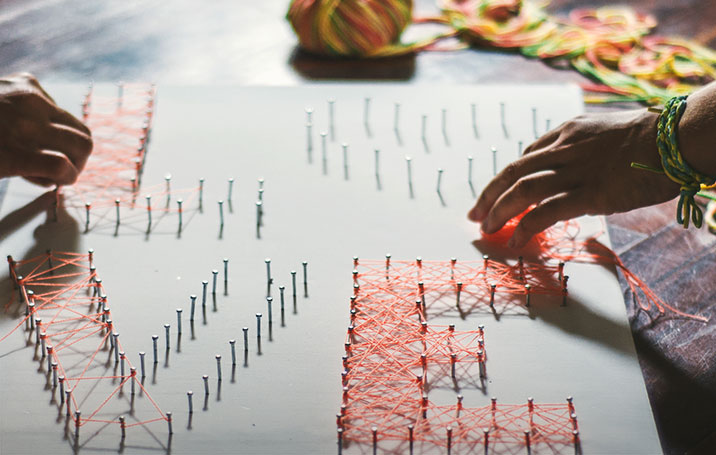 They used Pinterest to find new ways to DIY
Join Pinterest to find all the things that inspire you.
50+
billion Pins
to explore
15
seconds to
sign up (free!)
#Blastema - Spero ci sia #Sanremo
Mood Videos, Videos Ufficial

by Blastema
Annie Lennox - God Rest Ye Merry Gentleman This is so Pagan
Christmas Music, Rest Ye, God Rest, Ye Merry, Annie Lennox, Excel Videos, Annie'S Birthday, Classic Lennox, Merry Gentlemens
Annie Lennox | God Rest Ye Merry Gentlemen (Annie's birthday is 12/25)
Classic Lennox
Annie Lennox - God Rest Ye Merry Gentlemen - ( UNIQUE AND EXCELLENT VIDEO )

by AnnieLennoxVEVO
Empyrium - Heimwärts
Mood Videos, Piano Music, Weiland Album, Purchase, Watches, Http En Prophecy De Empyrium, Info
"Fossegrim" by Empyrium. Weiland album, 2002

by prophecyBC
Shivaree - Goodnight Moon
Goodnight Mood, Mood Videos, Shivare Goodnight Moon, Shivaree Goodnight Moon, Musica Musica, Shiravee Goodnight Moon, Goodnight Moon Shivare, Shivaree Videos, Shirave Goodnight Moon
Shivaree - Goodnight mood

by MisterBrightside
Lana del Rey - Blue Jeans
A Mini-Saia Jeans, Jeans Official, Lana Del Rey Blue Jeans, Official Videos, Lana Lanadelrey, Lanadelrey Musicvideo, Woolen Ray, Music Videos, Lanadelrey Click
Lana Del Rey- Blue Jeans (Official Video)
Lana Del Ray "Blue Jeans". Jeez, if I made music videos, I wish I made this.

by LanaDelReyVEVO
Satyricon - Delirium
Extreme Metals, Album Covers, Black Metals, Favorite Songs, Black Nº1, Music Album, Favorite Album, Artworks Album, Satyricon Blackmet
Now, Diabolical - Satyricon #blackmetal
Rediscovering the classics of Scandinavian Black Metal - Satyricon

by oooLeoBlacKooo
OMG OMG OMG!!!
Johnny Depp, Sombras Tenebrosa, Vampires, Movie, Tim Burton, Dark Shadows, Official Trailers, Film Darkshadow, Timburton
Johnny Depp + Tim Burton = s2 - Dark Shadows Trailer - Vampire movie
Dark Shadows (2012) Official Trailer - what do you think? #film #darkshadows
Trailer "Sombras Tenebrosas" The master Tim Burton !
Eivor
Music Inspiration, Mood Videos, Fav Videos, Aye Skri, Music Music, Music Stuff, Perfect Mind, Music Videos, Rad Music
Katatonia
Mandatory Metals, Favorite Music, Favorite Band, Album Artworks, Katatonia, Tonight Decision, Deci 1999, Railroad Track, Gothicparanorm Art
katatonia - tonight's decision
Halloween-Ghost on railroad tracks

by KRAJO11MPR