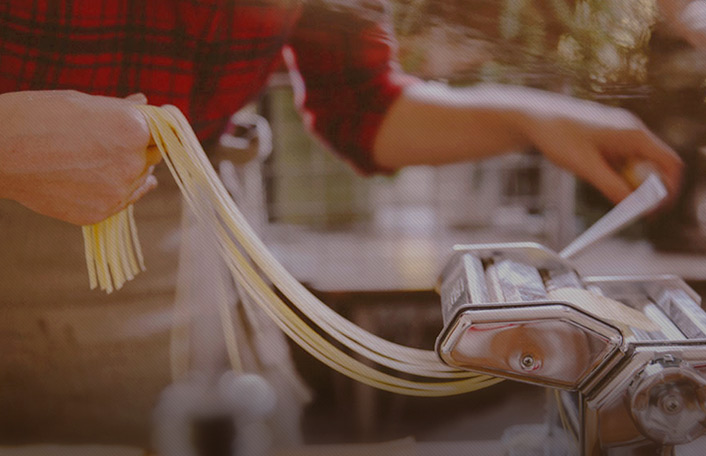 Welcome to Pinterest!
Join Pinterest to find all the things that inspire you.
50+
billion Pins
to explore
15
seconds to
sign up (free!)
Back to
creative workspace
creative workspace
I wish this was my view while working!
Paris, Inspiration, Offices, Balconies, Work Spaces, Beauty, Things, Place, Mornings
Morning - office
paris balcony mornings
The beautiful morning !!
Office with a view Find your "Happy Place" #thecoachingpodgeelong #careercoachinggeelong #interviewcoachinggeelong #lifecoachinggeelong #personalcoachinggeelong #studentcareercoaching #discpersonalprofilinggeelong
all the beauty things...
A beautiful work space view.
inspired place to chill.
wonderful creative space
Chalkboard Walls, Art Studios, Creative Spaces, Creative Workspace, Offices Spaces, Interiors, Work Spaces, Chalkboards Wall, Black Wall
THIS WOULD BE AN ART STUDIO
work space
☆ creative workspace #Interior #Design #Diploma #Study from home and get to #university guaranteed apply now www.artcoursework.com/interiordesign.html
paint a chalkboard wall in the office! | office decor | idea wall | message board | creative space
So retro office space...
☆ creative workspace. Love to have a chalkboard wall!
creative space, I want a chalk board/ black wall like this in my room
Bloesem Living | vtwonen new collection of home accessories
Vt Wonen, Vtwonen Huiscollecti, Vtwonen Catalogus, Workspace, Woods Chairs, Catalogus 2014, Homes Accessories, Bloesem Living, Collection 2014 2015
werkkamer - vtwonen catalogus 2014 #workspace #wood #chair #table
Love all the cubbies! - Bloesem Living | vtwonen new collection of home accessories
vt wonen kast
Functional Attic Office Designs
Yellow Offices, Sewing Tables, Crafts Rooms, Offices Design, Yellow Desks, Work Spaces, Attic Offices, Small Spaces, Desks Spaces
Small built-in and corner desk combo. Perfect for an attic office or craft room.
yellow office.
smart desk for a small space
desk space
yellow desk. white walls
Sewing room work space
Perfect sewing table
Functional Attic Office #Working Design #Working Decor #Office Design| http://officedesignraina.blogspot.com
work space
Sewing Area, Studios Spaces, Creative Spaces, Crafts Spaces, Sewing Spaces, Crafts Room, Workspaces, Sewing Rooms, Craft Rooms
#sewing room #craft room #studio
Dream sewing area :)
What a happy creative space. Ideias para o craft room
A studio space
sewing space by beryl #sewing #workspace #decor #Sewcratic
Sewing room wonderful bright ,light and airy craft space or office decor to keep your creative mind flowing
Angela Liguori Studio Carta, Brookline, Massachusetts via Martha Stewart
Color Organizations, Organizations Crafts, Crafts Rooms, Martha Stewart, Crafts Studios, Bookmak Studios, Bathroom Shelves, Studios Organizations, Crafts Supplies
Looks like computer racking that was adapted to a home craft room. Upon closer inspection there are glass shelves and it is from Martha Stewart Living! Hmmm thinking of how to store my ribbon as my collection is starting to look like I own M & J Trims.
martha stewart craft studio - Pesquisa Google
these look like bathroom shelves
Colorful & organized crafts supplies in bookmaker Angela Ligouri's Boston studio (from Martha Stewart)
Antoinette Murray studio styling by Julia Green, photograph by Armelle Habib
Artists Studios, Studios Spaces, Art Studios, Color Work, Work Spaces, Styles Essential, Design Files, Studios Idea, Crafty Studios
The Design Files Daily - Antoinette Murray's art studio, Melbourne
Antoinette Murray's work space
Art Studio Ideas ❤
STYLE ESSENTIALS
color work
studio space
artist studio
Desks Envi, Offices Looks, Homes Desks, Offices Spaces, Tp Decoration, Thedesignfil Net, Design Files, Bows, Furniture Design
home inspiration: HOME DESKS
Office space
task desk. ++ kyneton home ++ the design files our home is starting to look like this - bow and all
Love this office look, minus the bow, anyway...
balloon reception desk by Boys and Girls
Offices Desks, Receptions Desks, Girls Generation, Helium Balloons, Boys, Hot Air Balloons, Balloons Desks, Design, Receptions Area
Just your average reception desk, constructed of Jenga pieces and balloons! Awesome project at Dublin ad agency Boys and Girls to transform a "small and routine" reception area #office #desk #balloons
hot air balloon desk by Boys and Girls This desk is apparently suspended with permanent helium balloons Which is awesome if true.  (via swiss-miss and designsponge)
hot air balloon desk ( real, helium/hydrogen-filled balloons ) - This reception desk at the Dublin-based ad agency Boys and Girls is held aloft by balloons that are made to remain permanently inflated.
This incredible desk was created by the Dublin ad agency Boys and Girls for their own entryway reception area. After a magazine described their office's reception area as "small and routine," Boys and Girls decided to design something a little more fitting for their creative agency, hence the idea for a balloon desk was born. After doing some serious scientific research, the agency teamed up with Twisted Image to start production this past February. Twisted Image created permanent hot air balloons (!!!) that would be strong enough to carry the weight of the desk. By using a rubber composite that would never degrade, they were able to fill the balloons with enough helium/hydrogen hybrid gas to float the desk indefinitely. The ribbons were reinforced with carbo-titanium, and an aerospace-grade titanium cleat was used to attach the strings to the desk. As if that half of the desk wasn't cool enough, Boys and Girls constructed giant Jenga blocks to act as the other side of the desk. I'm pretty much ready to pack up and become their receptionist, but if you'd like to fight me for the job — or learn why you should — you can read more about the project here. --Design Sponge
Denyse Schmidt Board // Camp Follower
Schmidt Boards, Camping Followers, Schmidt Quilts, Quilts Inspiration, Denise Schmidt, Denys Schmidt, Deni Schmidt, Quilts Marketing, Inspiration Boards
Denyse Schmidt Inspiration Board (from her booth at Quilt Market).. beautiful chaos
Denyse Schmidt Board // Camp Follower buy followers
Studio Space - Hillery Rebeka Sproatt
Artists Studios, Artists And Their Studios, Hilleri Sproatt, Hilleri Rebeka, Studios Spaces, Art Studios, Artists In Their Studios, Artists Portraits, Rebeka Sproatt
Photo by Matthew Yake part of a photoset featuring pictures of artists in their studios.
Hillery Sproatt... I met her at a craft show, I Love her beautiful dolls! I should get one of the double faced ones... look for it.
white floors and walls with pops of colour
Desks Area, Idea, Studios Spaces, Crafts Rooms, Workspace, Crafts Spaces, Craftroom, Sewing Rooms, Craft Rooms
e-Commerce workspace ideas -Amazon eBay. I think I want the half wall bookcases/shelves to provide lots of countertop workspace.
colorful desk area.
studio space
white floors and walls with pops of colour, craftroom.
Sewing room wonderful bright ,light and airy craft space or office decor to keep your creative mind flowing
Sewing Room Ideas - The Seasoned Homemaker << the perfect craft room