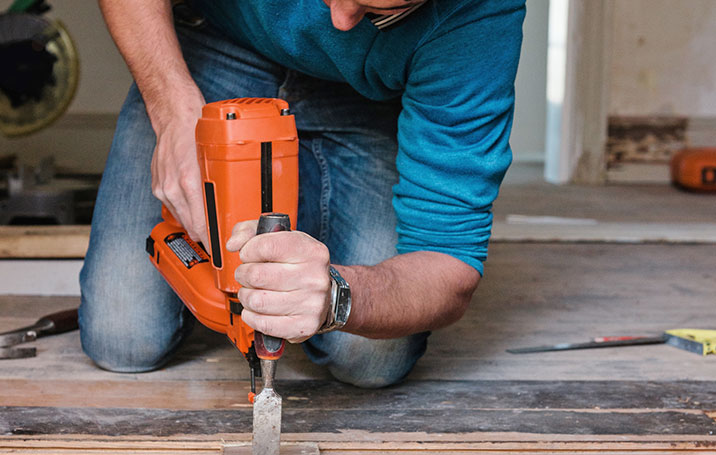 He used Pinterest to redo his floors
Join Pinterest to discover all the things that inspire you.
50+
billion Pins
to explore
15
seconds to
sign up (free!)
Vintage Charm School Photos
---
Back to
Vintage Charm School Photos
Vintage Charm School Photos
Wendy Ward Charm School
Wendy Ward Charms Schools Jpg, Charmschooletiquett Tips, Schools Memories, Vintage Charms, 60S, 1900 1980S Vintage, Montgomery Ward, Reveal Charms Schools, Charmschooletiquette Tips
Montgomery Wards Stores : Wendy Ward Charm School, 6-Week Finishing & Fashion Course offered to all Girls 4 through 19.
Wendy Ward Charm School Memories | Orange County Memories
octhen.com
*1950's Charm School - Ah yes, I had to practice walking with a book on my head!!!
Paintings Art, Old Schools, Janet Hill, Books Worms, Yellow Wall, Charms Schools, Practice Poi, Art Prints, Paige Practice
Yellow wall
Janet Hill's characters. Here: "Paige Practices Poise" Art Print by janethillstudio on Etsy, $22.00. Visit janethillstudio.com
P #painting art #painting| http://my-awesome-paitings.blogspot.com
Book Worm by janethillstudio
- 1950's charm school, learning perfection, old school by Janet Hill -.......Jazz I so see you wearing this
Items similar to Paige Practices Poise- Open Edition Print on Etsy
etsy.com
Wendy Ward Charm School - Who remembers this?
Remember, Changing Stuff, Charmschooletiquett Tips, Schools Books, Ward Charms, Schools Photo, Dr. Who, Charmschooletiquette Tips, Charms Schools Lol
Wendy Ward Charm School...LOL! I remember my cousin (who ultimately became an actress) started modeling with them, went to their charm school & had a version of this book (in the late 1970's).
Wendy Ward Charm School Book!
Pinned from
Uploaded by user
Bobby socks and loafers, 1944. Photo caption reads: "Bobby Socks and Loafers are on the active feet of nearly every U.S. High School girl. Here is a line up of co-eds at Hollywood High in San Mateo, California."
Socks Fashion, Teen Fashion, Bobby Socks, Rockabilly Fashion Photo, Fashion Vintage, Hollywood High, Pennies Loafers, Favorite Photography, High Schools
penny loafers and bobby socks
emily post - Everyone should have read this at one time her their life
Books Worms, Bookclub Sc, Books Shelf, Books Stories
Emily Post
Books, Forks, Emily Posts, America, Posts Libra, House, Manners Etiquette Civility, Good Manners, Manners Sets
"Manners are a sensitive awareness of the feelings of others. If you have that awareness, you have good manners, no matter what fork you use." Her book on manner's set the standard for all Americans to follow. Emily Post
Emily Post | The House of Beccaria
Emily Post Libra
Author and etiquette guru Emily Post was born today 10-27 in 1872. She wrote etiquette books and had a long running newspaper column on manners. Her name became synonymous in North America with proper etiquette and manners. She passed in 1960.
Manners
Preppy Style, Books Worth Reading, Rompers Rooms, 1950S, Mom Childhood, Little Golden Books, Memories, Childhood Favorite, Manners
Little Golden Books :) & Romper room ha!
Southern Living: Preppy Style: What Does It Mean to Be Southern?
Mind your manners. Little Golden Books
Books worth reading
etiquette
Vintage Books, Covers Collection, Nematode Worms, Covers Books, Books Worth, Lady Rooms, Roundworm, Old Books, Books Covers Design
Etiquette - book cover design
Have had this vintage book in my collection ever since I can remember.
Love old books Etiquette
Etiquette#cover book #book covering #book cover| http://industrial4241.blogspot.com
ZsaZsa Bellagio – Like No Other: The Ladies Room❤️
party manners
Charms Schools, Schools Shots, Schools Life, Parties Manners, Fingers Bowls, Vintage Charms, Schools Photo, Vintage Photo, Moppet Charms
Moppets Charm School LIFE 1962
The finger bowl. Moppets Charm School Shot by Arthur Rickerby in 1962 for LIFE
Charming!
My Sisters, Charms Schools, Charmschooletiquett Tips, Vintage Charms, Schools Photo, 1900 1980S Vintage, Charmschooletiquette Tips
Charm School- My sister went.
Pinned from
Uploaded by user
Vintage
1950S Style, Charms Schools, Schools Students, 1950S Charms, Vintage Charms, Sad Things, Schools Photo, Health Fit, Nifti Fifty
charm school students, 1951.
Vintage - 1950s charm school girls
Charm school 1951....the sad thing is...so many young girls today would SO benefit from this!!!
The Nifty Fifties
Love their white gloves!
Books, Little Girls, Charms Schools, Vintage, Life Magazines, Lady, Things, Kids, Photography
Ciao Bellissima - Vintage Glam; Training to be a Lady courtesy of Moppets Charm School, photo by Arthur Rickerby for LIFE Magazine
Posture makes perfect ladies... Life Magazine vintage black and white photo of little girls in finishing school...
Charm School - vintage kids. Why do we not continue enforcing lady like behavior? The girls these days are not at all charming
Books made the young girls well-read with good posture. Moppets Charm School, by Arthur Rickerby for LIFE Magazine. 1962. Rickerby's (1921–1972) most famous works are his sports photography, especially his color photography essays, and his photographs of the Kennedy administration. His work is most noted for its realism and pioneering use of the 35 mm camera and the early zoom lens. "A girl should be two things: classy and fabulous." — Coco Chanel
Old Charm School Photo
Books, Charms Schools, Little Girls Birthday, Girls Birthday Parties, Southern Girls, Finish Schools, Vintage Charms, Children Photography, Moppet Charms
Southern girls know what this is about
Vintage Charm School. Moppets Charm School shot by Arthur Rickerby, 1962.
Bubble dresses. This would be an especially cute shot for a little girl's birthday party.
finishing school
Moppets Charm School Shot by Arthur Rickerby in 1962 for LIFE-stand straight, walk with a book on your head:)