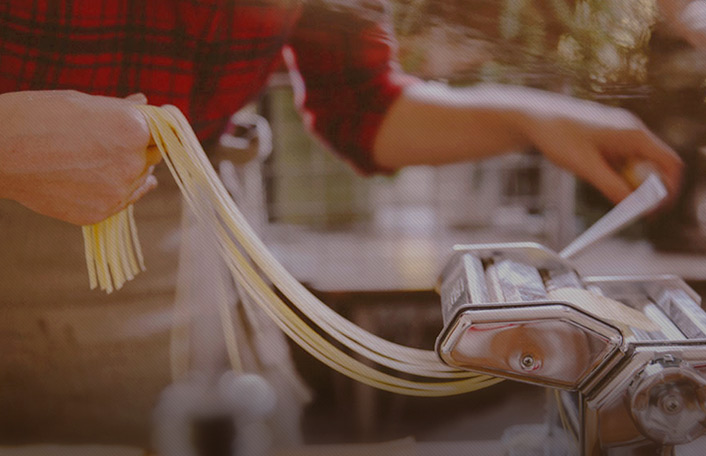 Discover and save recipes, DIY ideas and more
Join Pinterest to find all the things that inspire you.
50+
billion Pins
to explore
15
seconds to
sign up (free!)
STEM Activities: High School
---
Back to
STEM Activities: High School
STEM Activities: High School
DeSTEMber: Solar Homes
Stem Activities, Schools Stem, Homeschool Stem, Solar Projects, Schools Stuff, Cya Mission Club, Steam Projects, Solar Homes, Science
Solar Homes
science fair project...
Mass producing LED powering wind turbines in a kids workshop
Fair Projects, Help Building, Produce Led, Wind Turbine, Kids Workshop, Small Wind, Diy'S Projects, Led Power, Power Wind
Simple Biomedical Engineering Workshop: Muscles and elbows.
Elementary Science, Biom Engine, Engine Workshop, Engine Activities, Elbow, Biomed Engine, Children Education, Building Muscle, Animal Science
Learn about the engineering design process and electrical circuits by building a dance pad that sounds a buzzer or flashes a light when stepped on.
Teaching Idea, Revolutions Activities, Revolutions Stem, Science Students, Teaching Engine, Stem Lessons, Dance Pads, Pads Revolutions, Dance Boards
dance pad revolution activity
Dance board
Dance Pad Science Students in grades 4 to 7 will learn about the engineering design process and electrical circuits by building a dance pad that sounds a buzzer or flashes a light when stepped on. #Spectrumlearn #STEM #Lessons #FLVS #cool #science #experiments
dance pad revolution STEM lesson
Two LED lights and a button cell battery, make your own Blinky Bug!
Maker Idea, Maker Fair, Maker Kids, Blinkybug Tutorials, Homeschool Science, Blinkybug Kits, Blinkybug Maker, Fair Version, Maker Stores Blinkybug
UPDATE: Blinkybug Kits, which include all the parts to make 4 bugs, are now available on Make Magazine's online Maker Store.Blinkybugs are small, eletro-mechanical insects that respond to stimulus such ...
Picture of Blinkybug (Maker Faire version)
Blinkybug tutorial
Mechanical Engineering: Make a fast, two-wheeled car powered by a rubber band
Scouts Junior, Gs Junior, Rubber Band
Fun project for Juniors doing the Get Moving! program -- Make a fast, two-wheeled car powered by a rubber band.
DESIGN SQUAD NATION . Build | Rubber Band Car | PBS KIDS GO!
pbskids.org
Be a Mechanical Engineering: Create your own catapult!
Minis Sieg, Schools Stuff, Mechanics Engine Projects, Simple Catapult, Middle Age, Engine Idea, Catapult Projects, Weapons For Kids, Crafts For Middle Schools Kids
Simple Catapult
Multiple #catapult projects -- bring on the siege.
One of the mini siege weapons for kids found on instructables.com
Electrical Engineering: Fun with Electrical Circuits and Dough
Building Circuit, Homemade Playdough, Plays Dough, Conduct Plays, Conduct Playdough, Electric Experiments, Electric Circuit, Homemade Plays, Conduct Dough
building circuits Recipes for conductive dough and insulating dough, with project ideas
Build working electrical circuits out of homemade playdough!
building circuits Play with electricity via homemade play dough.
Building Squishy Circuits - electricity experiment
Electric circuits with play dough! @Lisa Godfrey
conductive play dough: building circuits
Squishy Circuits - conductive playdough
Be an Aerospace Engineer: Create a Straw Launcher
Pvc Projects, Instructions Covers, Diy'S Paper, Paper Rocket, Pvc Paper, Paper Airplane, Straws Rocket, Cubs Scouts, Diy'S Rocket Launcher
DIY Paper rocket launcher. We actually make straw rockets and have a launcher in my classes. The kids ALWAYS want to know how to make a launcher at home for their rockets - well, here it is.
Paper airplane Launcher
PVC Projects | this instructable covers how to build the portable pvc paper rocket ...
Be a Petroleum Engineer: Create an Oil-Burning Rock Lamp
Diy'S Tutorials, Oils Lamps, Elegant Oils, Indoor Outdoor, Glasses Jars, Rocks Lamps, Oils Burning, Masons Jars, Burning Rocks
Tutorial: Elegant Oil Burning Rock Lamp and other oil lamps
DIY Elegant Oil Burning Rock Lamps---(will burn for hours on a small amount of oil.) You will need: 1) rock/slate 1) 1/4 concrete drill bit ($2.00) 1) strip of cotton for wick, or a fiberglass wick (preferred) 1) glass jar for oil container 1) small bottle of gorilla glue (worth having around for a dozen applications) 1) bamboo or other material to surround glass jar.
Elegant Oil Burning Rock Lamp... DIY Tutorial