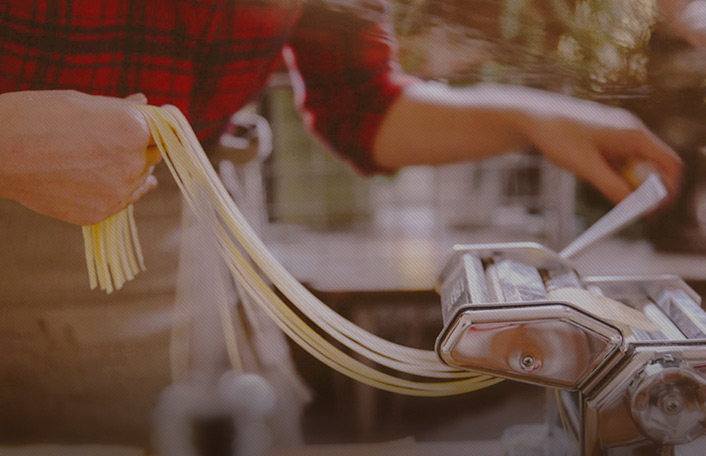 Welcome to Pinterest!
Join Pinterest to find all the things that inspire you.
50+
billion Pins
to explore
15
seconds to
sign up (free!)
At work I have access to many broken pallets. I had the idea to make a couch for my garden, and a small closet for garden tools. I made it in 4 days (2 weekends). I chose the grey color to…
Small Closet, Backyard Ideas, Color, Closets, Palette, Pallets Ideas, Pallets Projects, 1001 Pallets, Gardens Couch
At work I have access to many broken pallets. I had the idea to make a couch for my garden, and a small closet for garden tools. I made it in 4 days (2 weekends). I chose the grey color to give the final touch. I hope you like it! :) Submitted by: Michal !…
Garden couch and closet | 1001 Pallets ideas ! | Scoop.it
1001 Pallets, Recycled wood Pallet ideas & DIY Upcycled Pallet Projects !
Ogród z palet/ Garden couch and closet #Couch, #Lounge, #Planter, #Sofa
Backyard Ideas
changing table upcycle
Recycled Changing Tables, Baby Changing Tables, Changing Tables Redo, Tables Upcycled, Baby Ideas, Upcycled Changing Tables, Hall Tables, Old Changing Tables Ideas, Refurbished Changing Tables
Love the entry hall table!
Done with diapers: upcycle changing table
Just look what you can do with your old baby changing table…..
Yard sale dresser turned traditional style console Um this idea rules! I need to do this!
Southern Revival, Pottery Barns Style, Idea, Furniture Makeover, Furniture Redo, Old Dressers, Drawers, Baskets, Tv Stands
Really cute idea for an old dresser - remove middle drawers; insert plywood panel to support baskets; prime & paint; insert baskets
Revive an old dresser into a Pottery Barn Style Dresser. What a GREAT idea for an old dresser or one with broken drawers....
DIY furniture redo! take the mirror off an old dresser and remove the middle drawers, paint and add some pretty baskets!
Thrift Store Furniture Makeovers • Tutorials and ideas, including this "Pottery Barn style dresser makeover" by 'Southern Revivals'! Wow
For that dresser with the broken drawer, how to put in a basket shelf instead. Southern Revivals: Pottery Barn Style Dresser Revival *I actually have a dresser like this it's original finish...thinking, new project!
Turn a dresser into unique storage by replacing a row of drawers with a row of baskets. This would be a great idea for a tv stand
Plate rack turned kids book shelf
Ideas, Bookshelves, Books Display, Kids Books, Books Shelves, Plates Racks, Bookca, Books Storage, Kids Rooms
Place rack book storage. great for kid's room or playroom! Tools and Materials Tape measure Plate rack Anchors and screws Cordless drill L-shape brackets 1. Decide at what level you want the plate rack to hang. Measure from the top of the baseboard, making sure it's level, and mark the wall. Attach one mount to the top of each side of the plate rack. (Martha uses keyhole mounts; consult your local hardware store for the anchors and screws appropriate for your walls.) Drill holes into the wall, and insert anchors. Using a cordless drill, drill screws 1/4 inch in. 2. Hang rack on screws, one side at a time. Secure the bottom of the rack beneath the bottom shelf with one L-shape bracket on each side; screw them in. Bookshelves How-To 2 pieces lumber, each 3/4 by 3 by 50 inches, for shelf sides 5 pieces lumber, each 3/4 by 2 3/4 by 39 inches, for shelves 5 pieces lumber, each 40 1/2 inches, for shelf edging 4 pieces lumber, each 39 inches, for railing 3/4-inch brads Primer and paint Tape measure Pencil Compass Jigsaw 100-, 120-, and 220-grit sandpaper 2 C-clamps Combination square Cordless drill with 1/16- and 3/8-inch drill bits and countersinking bit 10 wood screws Wood glue Phillips-head screwdriver Nail set Hammer Wood putty Putty knife Semigloss paint 1. Have all of the lumber cut to size. (Martha likes to use poplar because it's free of knots and imperfections, but pine works well as long as there are only a few knots.) Prime and paint all of the pieces; let dry. 2. Select the two longest pieces; these will be the vertical sides of the shelf, or the shelf supports. Mark the wood 3 1/4 inch from one end, and designate this as the top. For a rounded top, place the point of the compass on this mark, and make an arc that sweeps from the top edge to the end. Using the jigsaw, cut close to the line, and remove the corner. Sand out the kerf marks left by the saw with 100-grit sandpaper. Lay this piece on top of the other piece to act as a template, and draw the other arc. Cut the new shelf side, and sand. You now have the two sides of your shelf. 3. To install the shelves, clamp the two arched sides together so that the shelf supports are flush with each other. The arc should be facing forward. Work from the bottom up. The bottom shelf will be screwed flush with the bottom of the shelf sides. Using a tape measure and pencil, make a mark 3/8 inch up from the bottom edge. Extend the line across the side with a combination square. Continue to mark off all the shelves in the same way. 4. The next shelf will be placed 7 inches from the top of the bottom shelf. Again, use the tape measure, pencil, and the combination square to mark this placement. For each shelf, draw two lines on the shelf support: one for the bottom edge of the shelf, and one for the center, 3/8 inch up from this initial mark. Continue this process up the shelf supports at the following increments: 18 and 18 3/8 inches, and 40 1/2 and 40 7/8 inches. The result will be five shelves spaced 7, 9 1/2, 9 1/2, and 11 1/2 inches apart. 5. With the pieces still clamped together, predrill holes for the shelf screws. Find the centerline of each shelf by marking 3/8 inch up from the bottom of each shelf. Drill holes 3/4 inch from each side of the shelf support. Once all the holes are made, take the countersink bit, and countersink each hole. The countersink should be the same diameter as the screw head. 6. Starting at the bottom shelf, spread a small amount of wood glue on the ends of the shelf. Place it at the bottom end of the shelf supports. Make certain that it is flush with the back and bottom of the support sides, leaving space at the front of the shelf for the trim. Screw the shelves tightly into place with a Phillips-head drill bit and a Phillips-head wood screw. Move to the next shelf. Using the square, make sure that each shelf is perpendicular and horizontal. Clean up any glue with water before it dries. Make sure that all the screw heads are sunk below the surface of the wood and that the shelves are tight to the sides. 7. To add the shelf-edge moldings, tack the brads at 4-inch intervals along the molding before attaching them. Put a small amount of wood glue on the back of the molding, and align it to the shelf face. Drive the brads into the shelf, leaving about a 1/4 inch of the brad from the surface. Don't drive the brad flush because the hammer will damage the molding. Use the nail set to drive the brad just below the surface. Repeat this process for all the shelves. 8. The remainder of the molding forms the rail for each shelf. Measure 3 1/2 inches up from the top of each shelf, and make a mark. Measure from both sides to ensure that it is level. Glue and nail in place. 9. To mount the shelves on the wall, turn the shelf over so that you are looking at the back side (the side that will face the wall). Measure 2 inches down from the top on each shelf support, and make a mark with a pencil on the center roughly 3/8 inch from either side. Using the 3/8-inch drill bit, make a hole in each side about 1/2 inch deep; these holes are made for the nails that will hang the shelves. 10. Fill all the brad and screw holes with wood putty, using a putty knife. Sand these bumps with 120-grit paper until they are flush with the wood. Sand entire surface of the shelves lightly with 220-grit paper, and prime. When the primer is dry, lightly sand again, and paint with two coats of semigloss paint.
bookcae to go on the wall behind chair.
Book shelves out of a plate rack for the kid's room
plate rack will organize kids books beautifully Children's Bookshelves
great book storage for the kids' room. a plate rack such a great idea.
Bookshelf from plate rack. Love this idea for kids items, vinyl records, or other book displays. Can make contempory or shabby chic based on plate rack of choice. Fab!
Old Door
The Doors, Idea, Olddoor, Cornershelves, Old Doors, Corner Shelf, Door Shelves, Doors Corner Shelves, Doors Shelves
corner shelf made out of a door #olddoors #door #doordecor #cornershelf #frenchcountry
Corner shelf from an old door. Simply cut the door in half and add hinges or nails, and shelves. Be sure to add a low shelf near the floor to help stabilize and prevent tipping. Good idea for mom
old door shelving ideas
cornershelves from repurposed old doors
Old Doors Salvaged Doors corner shelves - really love this idea
leather belts re-purposed as flooring Cool man cave idea
Belts Re Purpose, Belts Floors, Wall Tables, Recycled Leather, Men Belts, Vintage Leather, Leather Floors, Leather Belts, Belts Repurposed
Recycled leather belt flooring ... I think this would look quite intriguing ... and definitely a conversation starter ...
Ting: Leather Belt Flooring / "TING's luxury leather flooring re-works vintage leather belts to create a beautiful, glossy and hardwearing surface. Available by the square foot, the subtly patterned attractive material is also suitable for walls, table tops and feature areas, as well as floors..."
Mens Belts turned into leather floor tiles
Leather belts re purposed as flooring- my future wine cellar! ;-)
Leather belts repurposed as flooring. I've always want a leather floor.
Light Fixtures re-purposed into planters
Creative Ideas, Ceilings Lights, Flowers Pots, Resu Ceilings, Paper Flowers, Decor Planters, Ceilings Lamps, Gardens, Flower Pots
Resued ceiling lamps, turned into flower pots.
Decorative planter made from old light fixture I have an old lampshade I could do something like this with
Planter from old ceiling light.
so planning to make one of these
Plastic Bottle, Cords Holders, Phones Chargers, Cool Ideas, Old Bottle, Baby Shampoo, Life Hacks, Charging Stations, Cell Phones Holders
Hanging Phone Charger Is your cell phone charging station a disorganized mess? Ashley from Make It & Love It has a brilliant solution: Turn a bottle of baby lotion into a cell phone holder that hangs from the charger. Now, everything's in one place—and
Turn your old baby shampoo bottles into charging stations!
life hack - turn an old bottle into a pretty cord holder
Upcycled Plastic Bottle Charging Station - totally cool idea
corks!
Crafts Ideas, Corks Mats, Wine Corks Crafts, Floors Mats, Shelf Liner, Diy, Bath Mats, Corks Bath, Corks Projects
Wine Cork Crafts Ideas | How clever. Learn how to make this wine cork bath mat by Crafty Nest.
DIY Wine cork bath mat. Finally! A wine cork project worth doing!
DIY: Comfortable Waterproof Wine Cork Bath Mat I'm evidently on a hot-glue kick lately. This bath mat requires just three materials: shelf liner, hot glue, and 175 wine corks. How did I gather 175 wine corks, you ask? Working at Sunset had its perks. With all the wine tastings in that office, collecting corks was a cinch. So far, I've made a
DIY wine cork bath mat... (or door mat, floor mat, trivet, glass table decoration... I think I'd find tons of ways to use!) ;)AMAZING!!!
DIY: Comfortable Waterproof Wine Cork Mat I'm evidently on a hot-glue kick lately. This bath mat requires just three materials: shelf liner, hot glue, and 175 wine corks. How did I gather 175 wine corks, you ask? Working at Sunset had its perks. With all the wine tastings in that office, collecting corks was a cinch. So far, I've made a
Would have never thought about using flower baskets for storage solutions...
For Kids, Wall Storage, Gardens Planters, Storage Ideas, Stuffed Animal, Kids Toys, Wall Planters, Toys Storage, Kids Rooms
7 unique storage ideas for kid rooms Hey! I need these baskets for my stuffed animals! LOL
mounted wall planters for kid toy storage or any number of cool things!
Wall planters as toy storage for kids room
Hanging planters as wall storage for books, stuffed animals, toys for kids rooms
Old mantel turned into bookshelf
Fireplaces Mantles, Bookshelves, Fireplaces Mantels, Luxury House, Living Room, Book Shelves, Faux Fireplaces, Design Home, Fake Fireplaces
Idea for either side of the living room window - instead of large bulky book shelves
Fake fireplace mantel. I think we may need to do this in our living room.
Master Bedroom: Paint an old fireplace mantel and install bookshelves inside. For wall opposite bed.
Creating a faux fireplace mantle
bookshelf made from a #home designs #luxury house design #home design #home decorating before and after #room designs| http://homedecorphotos527.blogspot.com