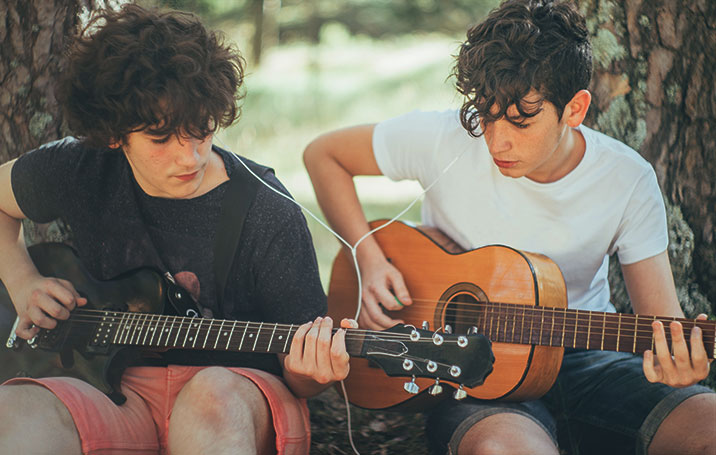 They used Pinterest to find new songs to learn
Join Pinterest to discover all the things that inspire you.
50+
billion Pins
to explore
15
seconds to
sign up (free!)
Back to
A bit of wonderful!
A bit of wonderful!
Farmers Sink = gorgeous. Love the white, blue & red!
Kitchens, Window, Copper Sinks, Farms Sinks, Awards Historical Vauclus, Dark Counter, 2010 Grand, Soapstone Counter, Copper Farmhouse Sinks
Copper farmhouse sink and soapstone countertops - not the copper sink, but the white cabinets and soapstone counters
a designer + a contractor: 2010 grand award....historic vaucluse
Paneling, dark counter, great window
Design Trends, Inspiration and Decorating Tips - Marvin Blog
marvinblog.com
A Closer Look Inside Hello Kitty Airlines
Eva Air, Buckets Lists, Inside Hello, Kitty Airplane, Things, Kitty Airline, Hellokitti, Hello Kitty, Kitty Planes
Eva Air's Hello Kitty Airplane.
A Closer Look Inside Hello Kitty Airlines<----------------- THERE'S SUCH THING AS HELLO KITTY AIRLINES!?
A Closer Look Inside Hello Kitty Airlines - Totally adding this to the bucket list!
A Closer Look Inside Hello Kitty Airlines . . . I will have a Hello Kitty Plane one day, but for now I just need to know where they fly to
Hello Kitty Airline.♡ #hellokitty #travel
The Hello Kitty Airline. Eva Air
WTF WTF WTF WTF | LOL | FAIL
Thinking Big, Awkward Moments, Create A Boards, Crazy People, Big Birds, Future Boyfriends, True Love, Odd Couple, Big Girls
True love.
What the....? I think BIG girl needs to get herself a new man...
2 awkward people make 1 odd couple
That's a big bird! :)
WTF WTF WTF...did I say WTF? Bc...wtf?! Crazy people.
bahahahahahaaa. me and my future boyfriend!
Maybe I should create a board titled "WTF!" and pin this pic there....
the girls room the girls room the girls room
Girls Bedrooms, Dreams Rooms, Daughters Room, Princesses Rooms, Baby Girl, A Little Princess, Little Girls Rooms, Princesses Bedrooms, Little Princesses
baby girls bedroom designs
what a dream room this would be for a little princess!
Modern Bedroom Furniture on Search Princess Room Decor Princess Bedroom Girls Bedroom Decorating
Best little girl room ever!!!!!! Perfect for a little princess!
girls princess room ( this will so be my daughter's room)
Mermaid.
Girls Crushes, White Tattoo, Girls Generation, Body Art, Mermaids Tattoo, Mermaids Tail, Tattoo Girls, Beautiful Tattoo, Tattoo Models
Love her mermaid tattoo!
Love the mermaid tail :)
Black & white tattoo girl http://SexyTattoos.info
✿•.•✿ Sacramental ✿•.•✿ #tattoo #ink #body art
Girl crush.
This is so many beautiful tattoos on one body. Mermaid-like, zombie, and alien... #tattoos #inked
Wow!
Spaces, The View, Northern Italy, Treehouse, Cubes, Trees House, Studios Aissl, Places, Wood House
Tree house transportable cube - South Tyrol, Italy
build green, move in, and when you are sick of the view just move the house to a new place. Blessthisstuff fincube
#wood #house by Studio Aisslinger (Berlin),photo by divulgação in Casa #Vogue
treehouse
A Place & A Space - Imagine That!
Fincube is a project by Berlin based Architecture company "Studio Aisslinger". The concept is a modular, sustainable & transportable low-energy house. The example created is a 47sq m residence, 1200m above sea level near Bozen in Northern Italy.
Cute!
Kids Bedrooms, Romantic Bedrooms, Bunk Beds, Girls Bedrooms, White Rooms, Little Girls Rooms, Bedrooms Decor, Loft Beds, Kids Rooms
Romantic bedroom for girls.
Great use of space. Kid's room. Bunk bed.
girls #bedroom decor #Bed Room #BedRoom #bedroom design| http://bedroomdecorlura.blogspot.com
Precious little girls room
white kids room; loft bed; bunting; nice desk
Love this for a kids bedroom
White room with loft bed and vanity.
Cool!
Jungles Getaways, House Fantasy, Tree Houses, Dreams Jungles, Trees House, Greatest Treehouse
Coolest tree house ever!
my dream jungle home
jungle getaway? WOW
GREATEST TREEHOUSE EVER!
Pretty Neat!
Lakes House, Dreams, Hammocks, Do You, Nests, Places, Trees Swings, Naps, Reading Spots
dream tree swing
excellent place to read and nap
Lake house hammock! . . . how do you get in it????
I would love to have a place like this but how would you get there.. canoe out to your reading spot?? Then what do you do... anchor the canoe??
A lovely place to read and dream
nest rest! coolest thing ever. Except... How the heck do you et out it that?!?