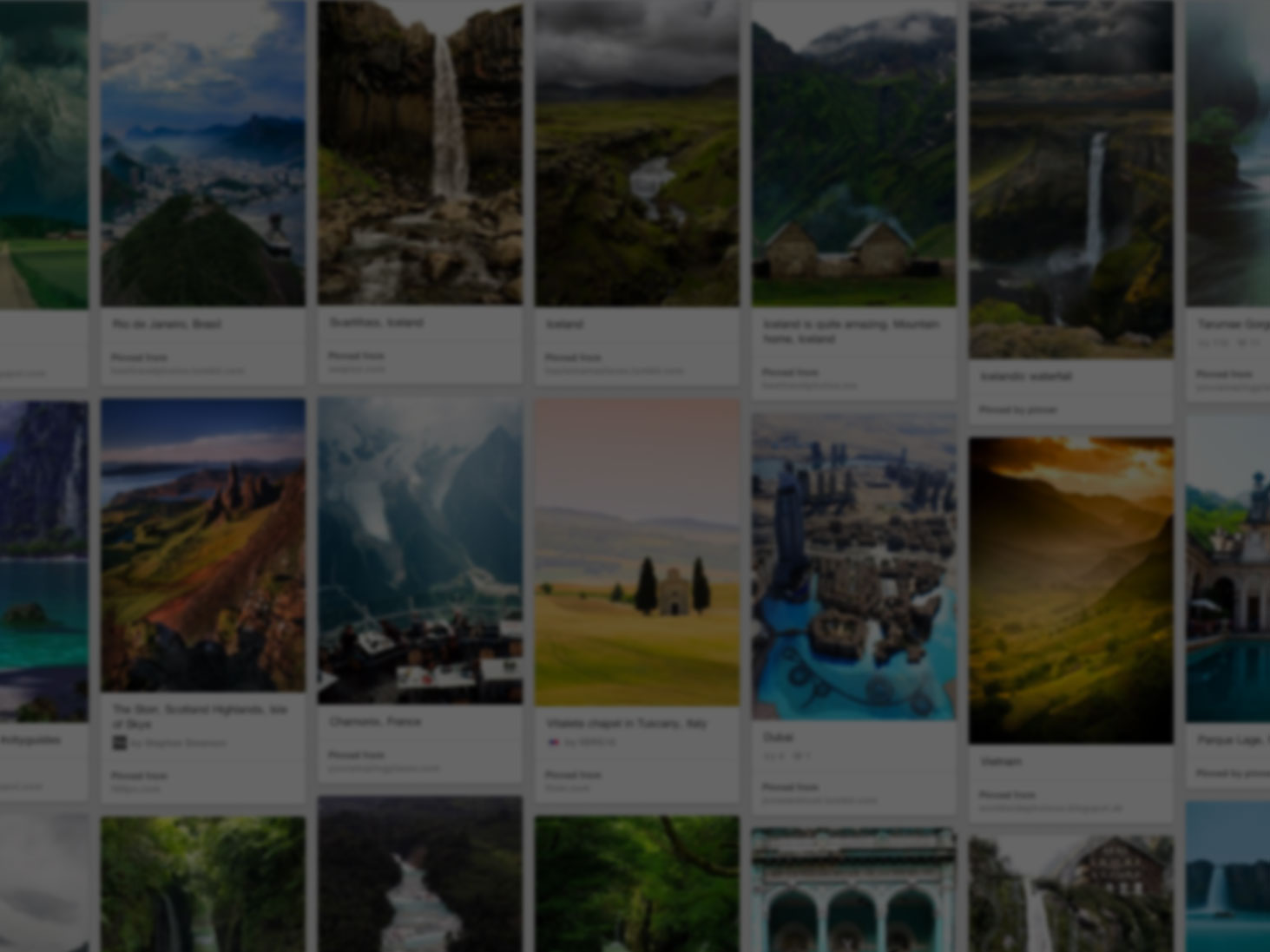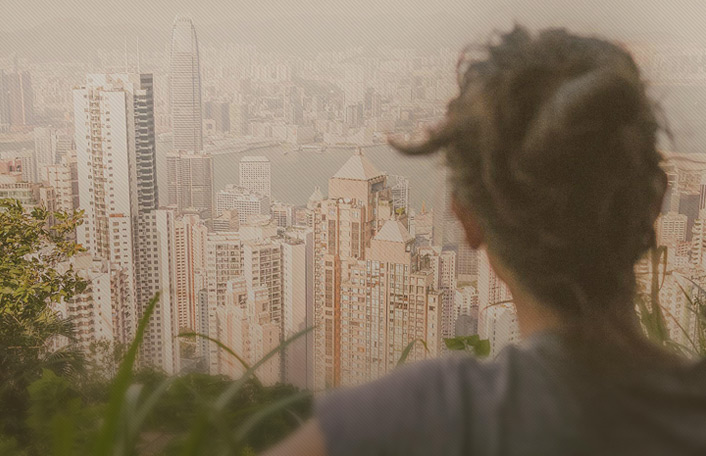 They used Pinterest to plan a dream trip
Join Pinterest to find (and save!) all the things that inspire you.
50+
billion Pins
to explore
15
seconds to
sign up (free!)
nursery in the future
Babies, Ideas, Future, Baby Rooms, Baby Girls Rooms, Girls Nurseries, Babies Rooms, Round Cribs, Kids Rooms
Best baby room, ever! Heather and Eva can I do this to the future baby girls room PRETTY PLEASE!!!!????
#baby #room #babyroom #tree #nature #girl #nursery
cute baby room ideas! round crib tree house look!
Stunningly Amazing Baby Room Ideas With Rounded Cradles Which Is Decorated With Two White Pendant Lamp Made In The Shape Of Flower Colorful Amazing Baby Room Ideas You Would Like Kid's Room
Cute future Baby Room idea <3
Pinned from
femaleways.com
Fun idea for a spare bedroom to utilize more space.
Idea, Bunk Beds, Builtin, Under Stairs, House, Small Spaces, Nooks, Kids Rooms, Built In Bunk
bunk bed nook under stairs
Annie's new bunk bed! Fun Ideas To Make The Most Of Small Spaces – 48 Pics
Built in bunk beds! great idea for a kids' room.
Builtin bunk beds. Great idea for a kids room.
shared nook. built in bunk beds.
This is for you mom. Ideas for your new house. Bunk beds!!
penny 'tile' floor. cool.
Houses, Squares, Small Bathroom, Diy Pennies, Floors Ideas, Cool Ideas, Penny Flooring, Pennies Floors, So Cool
Link is broken, but this is a pretty cool idea. DIY penny flooring $1.44 a square foot...somehow this really puts into focus how screwed up things are right now. That it's cheaper to tile your house with money than tile.
DIY penny flooring $1.44 per square foot...this would be awesome in maybe a small bathroom or something
Kitchen flooring idea DIY penny flooring $1.44 a square foot
DIY penny flooring $1.44 a square foot...somehow this really puts into focus how screwed up things are right now. That it's cheaper to tile your house with money than tile but so cool
Pinned from
apartmenttherapy.com
Converted attic
Idea, Attic Bedrooms, Attic Spaces, Attic Rooms, Wood Ceilings, Small Spaces, Guest Rooms, Bedrooms Decor, Nooks
Use for attic space. Cozy nook for relaxing, or a guest room.
attic room. obsessed with nooks and slanted #bedroom design #bedroom decor #Bed Room
cool idea for an attic #BedRoom #bedroom decor #Bed Room
small spaces big ideas, nook
tiny attic space turned into a decent bedroom. good idea to build in a bed with storage underneath. also love the wood ceiling. no drywall = yay!
Pinned from
myidealhome.tumblr.com
I'm in love
Little Girls, Dreams Houses, The Loft, Dreams Rooms, Girls Bedrooms, Bedrooms Ideas, Girls Rooms, Girl Rooms, Kids Rooms
The perfect little girls room! Dream house.
Little girls room... if we ever built our own house this would sooo be part of it!! I would want the loft to connect Bella and Paisleigh's room and share a bathroom in the middle!! <33333
Cute kids room.. could be a boy or a girls room!
Cute Little Girl Bedroom Ideas: Adorable Sweet Twin Bedroom Decorating Ideas For Teen And Girl Room Interior Design Ideas Creamy Painting Walls With Verticaly Stairs Feats Ceiling ~ iamsaul.com Bedroom Design Inspiration
little girls room - a dream room not just for our own daughters, but going back in time, I would have loved to sleep in here and have sleep overs. I'd spend my whole day here as a child if I'm not an outdoor person. Love it!
Pinned from
maddichan.tumblr.com
BOOKS
Libraries, Books Stairs, Spaces, Bookshelves, Idea, Dreams Houses, Books Shelves, Stairways, Books Storage
12 Clever Storage Space Ideas For Your Home--especially LOVE these staircase bookshelves!
This design can be applied in libraries across the world because it is such a great idea. The book shelves are also stairs and you can climb between the books and choose the you want
Stairway as library space - nice!
AWESOME STAIRCASE February 26, 2008, 9:46 pm Filed under: Design, Neat Stuff | Tags: Books, stairs Apparently I have a thing for integrating bookshelves in creative places. (Remember the Bibliochaise?) I really love this staircase that was designed for an apartment in London (or flat, I suppose). You can read all about it and see a few more photos here.
crazy cool idea. a library you can climb! looks steep so you could also use this space as a home gym, running up and down. (but I'd never want to try to negotiate those steps carrying a big basket of laundry!)
I love unique book storage ideas, especially for limited spaces.
This library is awesome, this would look great in my dream house.
Pinned from
apartmenttherapy.com
Play Room
Ideas, Indoor Swing, Plays Rooms, Kid Rooms, Playrooms, House, Indoor Trees, Trees Swings, Kids Rooms
Great idea for a kids room! indoor tree swing :) Awesome playroom!
Kids Room. Kids Playroom Ideas: Cheerful And Cool Kids Play Rooms Design Ideas. Freestanding Bookcase Design, Alphabet Wall Sticker Together...
Indoor swing! Basement or kids room idea
Kids Room Tree House Decorating. Basement playroom ideas for etown house.
Pinned from
bohemialife.blogspot.com
ring.
Handmade Rings, Wire Rings, Bracelets, Heart Rings, Sterling Silver, Barbed Wire, Jewelry, Black Gold, Nests Heart
heart barbed wire ring. This is cool!! Would be even cooler if it was a star
Handmade Ring
Black Gold heart ring
Nested Heart Ring - normally don't like hearts on my jewelry, but this, I like.
Nested Heart Ring. I'd rather have it as a bracelet though.
Sterling silver nest heart ring
Heart wire ring :) At first I thought this was a bracelet..
such a happy color scheme
Wall Colors, Colors Combos, Idea, Guest Bedrooms, Bedrooms Colors, Blue Wall, Master Bedrooms, Colors Schemes, Guest Rooms
bedroom color ideas... for guest room?
bedroom color ideas sans wall color.
bedroom color ideas. Greed bed and curtains, blue walls, dark brown furniture
bedroom color ideas... Love, love, love this color combo!!!!
Coastal Living Seawatch Idea House. Good casual transitional room. The blue & green color scheme sets off the woods & seagrass bed. Master Bedroom colors
guest bedroom color ideas
Pinned from
younghouselove.com
indoor treehouse. sweet.
Ideas, Indoor Trees Houses, Reading Nooks, Indoor Treehouse, Playrooms, Closet, Plays Area, Small Spaces, Kids Rooms
a sweet little indoor treehouse, perfect little reading nook for the kids! In playroom closet?
Indoor tree house...We were inspired by this fun structure that's actually a corner of a little shop in Ekeberg, Norway. To let parents shop in peace, the shopkeepers installed this little cabin on stilts. There is a nice play area for little ones down below and for those big enough to climb the ladder, they'll find the treehouse is stocked with Legos. We think this is a great idea for the home as well. A small structure like this could work well at the end of a hallway and it doubles the floor space automatically. The upstairs treehouse is a perfect secret indoor hideaway. Install a few rows of bookshelves and you've got an instant reading nook downstairs. And the best news is that because it's indoors, it's year round.
Indoor Tree House -- such a cute idea for "dead" space in kids room!!!
Indoor tree house reading nook - very cool...this would be a great idea for a big walk-in closet
indoor tree house. fun in a closet or small space
Pinned from
apartmenttherapy.com
love this bed/nook
Cozy Nooks, Idea, Houses, Built In, Window Bed, Reading Nooks, Beds Nooks, Window Seats, Good Books
Love cute little cozy nook beds or window seats. Perfect for a kids' room or reading area. Looks like a great place to curl with with a cup of tea and a good book! --A hobbit hole reading nook!!!
Bed nook: I need to have one of these built in my house!!! :)
Great idea for your little house! I love the little bed nook
Window seat becomes window bed. I love this idea for a reading nook area in a home office/library
Pinned from
theinspiredroom.net