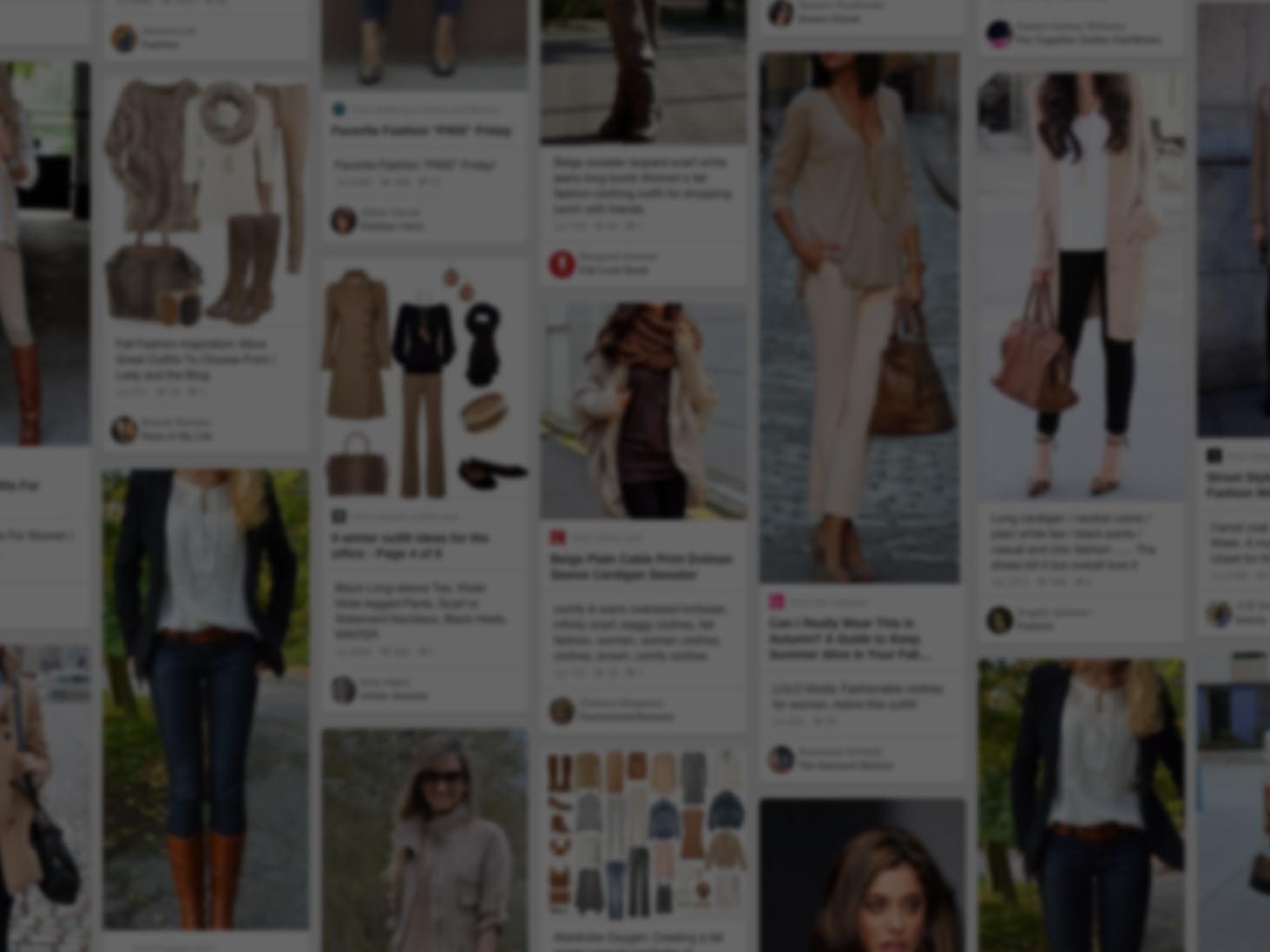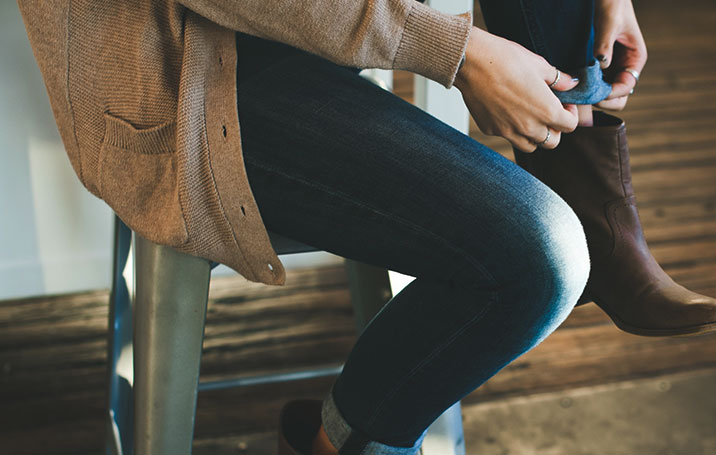 She used Pinterest to step up her style
Join Pinterest to find all the things that inspire you.
50+
billion Pins
to explore
15
seconds to
sign up (free!)
Brittany Spaniel, reminds me of Miss Daisy ;) @kellyfelker
Spaniel Puppies, Brittany Spaniel Dogs, Brittany Spaniels Puppys, Dogs Breeds, Brittany Spaniels Dogs, Pet, Brittany Puppys, Brittany Dogs, Animal
Brittany pets
Art Brittany animals
Brittany Dog Puppies | American Brittany Spaniel Dogs | All Puppies Pictures and Wallpapers
Brittany Spaniel Dog Breed Info http://tipsfordogs.info/90dogtrainingtips/
american brittany spaniel puppies - Google Search
Brittany puppy
Redbone Coonhound
Redbone Coonhound Puppys, Hound Dogs, Cutest Dogs, Dogs Breeds, Pet, The Faces, Ears, Redbonecoonhound, 256 400 Redbone Coonhound
RedboneCoonhound
Redbone Coonhound Puppy....this is the face i wake up to everyday!
Redbone Coonhounds are some of the cutest dogs ever
redbone coonhound.. I love hound dogs!
Redbone Coonhound Puppy (where the red fern grows)....I want this dog so bad! Look at those ears!
Redbone Coonhound <3.....hounds make the most loyal pets :)
Canadian Eskimo Dog
Dogs Hudson, Dogs Pet, Dogs Breeds, Pet Animal, Dogs Likerepostshar, Canadian Eskimo Dogs, Dogs Awesome, Animal Pet, Thankscanadian Eskimo
Canadian Dog Breed Picture | Photo, Information
photo of Canadian Eskimo Dog Hudson Bay Canada
Canadian Eskimo Dog pets
Mi ki
Adorable Puppys, Dogs Allergies, Mi Ki, Soooo Adorable, Doggie Fever, Miki Miki, Cute Pup, Cutest Animal, Adorable Animal
Adorable puppies
Soooo adorable!
Mi ki cute pups
American Curl
Curls Ears, Breeds Of Cats, The Faces, Cats Breeds, Cats Care, American Curls, Curls Cats, Domestic Cats, Baby Showers
American Curl Cat Breed | Temperament, Shedding, Size Info
American Curl is a breed of cat characterized by its unusual ears, which curl back from the face toward the center of the back of the skull. An American Curl's ears should be handled carefully because rough handling may damage the cartilage in the ear. The breed originated in Lakewood, California, as the result of a spontaneous mutation.[1] In June 1981, two stray kittens were found and taken in by the Ruga family. The kittens were both longhaired, one black and the other black and white. The family named them Shulamith and Panda respectively, but Panda disappeared several weeks later, making Shulamith the foundation female of the American Curl breed. | Wikipedia (American curl 2.jpg)
elderly cat care
Domestic cat, it's ears are too cute
Kangal Dog
Pet Place, Pin Wall, Dogs Pet, Homes Protective, Kangal Dogs For, Random Pin, Art Kangal, Big Dogs, Animal
Kangal Dog=For home protection and for love of a dog.
Art Kangal Dog pets
Soft Coated Wheaten Terrier
Cute Baby, Soft Coats, Coats Wheaten, The Faces, Wheaton Terriers, Little Puppys, New Friends, Little Dogs, Wheaten Terriers
Aww look at this cute baby
Wheaten Terrier - freddy's new friend?
Soft Coated Wheaten Terrier-cute little dog
"Callie (short for Caledonia), is our Soft Coated Wheaten Terrier, shown here as a puppy at 4 months old. This is a picture of his first hair cut. He is a mischievous little puppy, who loves going on walks and meeting new people and puppies!" FUTURE PUP!
Soft coated wheaton terrier photo | Dillon the Soft Coated Wheaten Terrier at 2 years old— "He loves to ...
Wheaten Terrier-love the face!
PetArmor for Dogs 23-44 pounds
Petarmor Fleas, Includ Tick, Kill Tick, Electronics Stuff, Lyme Disease, Dogs 2344, Fleas Drop, Exist Problems, Applying Petarmor
PetArmor for Dogs 23-44 pounds. Even a few fleas can spread throughout your home and be difficult to overcome. Prevention is the best medicine As with most things in life, prevention is much easier and less expensive than treating an existing problem. PetArmor Flea & Tick Protection for Dogs provides the same No. What can I expect after treatment? Kills ticks, including ticks that may transmit lyme disease. If you see fleas several days or weeks after applying PetArmor, you may have...
awww!
Piglets, Little Pigs, Rhodesian Ridgeback, Dogs, Baby Piggy, Pet, Minis Pigs, Baby Pigs, Animal Friends
two of my favorite things - rhodesian ridgeback and micro mini pig
OMG Rhodesian Ridgeback and a baby pig! Magellan wants to be a big brother to a little pig :)
She saved baby pig's bacon Katjinga, a Rhodesian ridgeback dog, adopted an abandoned potbellied piglet in August 2009.The tiny black piglet,named Paulinchen,had been so small at birth that her mother likely overlooked it.Katjinga's owner found the piglet alone and cold and brought it to his 8-year-old dog.She loved the piglet at first sight and cares about it in the way she did for her own puppies.Days later she started lactating again and giving milk for the piggy.
awwww giant dog and baby piggie:))
Unusual Animal Friends | Rhodesian ridgeback dog, adopted an abandoned pot-bellied piglet in ...
.
Sweet, Cute Pet, Puppys, Things, Whippets, Italiangreyhound, Dogs Portraits, Animal, Italian Greyhounds
Whippet sweet #pet girl #Cute pet| http://cutepet526.blogspot.com
Whippet Puppy Dog
greyhound // waggo.com // #greyhound #italiangreyhound #dogphotography #gracefuldog #lovewaggo #waggo #happinessunleashed #lovewaggo #dogportrait #designerdogproducts #modernpetproducts #handsomedog #beautifuldog
Sweet dog portrait
Art Whippet animals
Love a Whippet or Italian Greyhound!!
not sure why but i think whippets and greyhounds are the cutest things