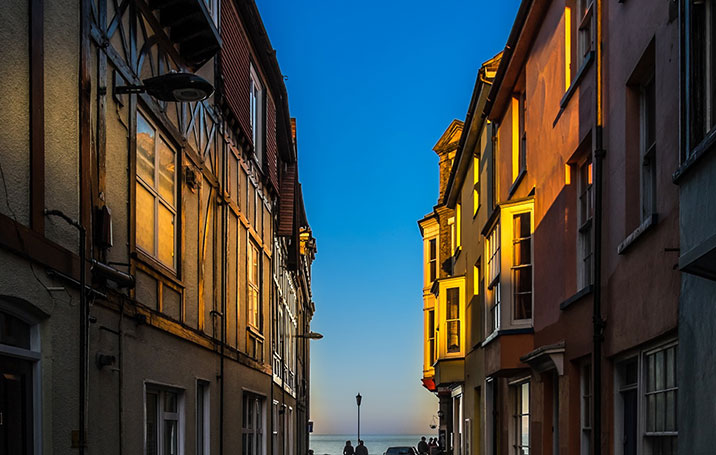 They used Pinterest to explore a new city
Join Pinterest to find all the things that inspire you.
50+
billion Pins
to explore
15
seconds to
sign up (free!)
YOGURT BAR! Such a great idea for bridal or baby showers, a brunch, and even the wedding reception!
Yogurtbar, Shower Ideas, Frozen Yogurt Bar, Wedding, Parties, Cute Ideas, Bridal Shower, Baby Shower
bridal or baby shower idea #yogurtbar
Frozen yogurt Bar. Cute idea for bridal, baby shower, or brunch party. Oh yeah, it's going to be at my wedding for sure!
Yogurt Bar. Cute idea for bridal, baby shower, or brunch party. @Heather H - Bridal Shower idea!
Frozen Yogurt Bar. Cute idea for a bridal shower, baby shower, or brunch party! It's healthy, too :-)
Yogurt Bar. Cute idea for bridal, baby shower, or brunch party. #babyshower #freuityogurtbar
Pancake Hors d'oeuvres
Brunch Ideas, Birthday Breakfast, Fingers Food, Minis Pancakes, Pancakes Breakfast, Brunch Parties, Breakfast Bites, Pancakes Bites, Breakfast Parties
mini pancake breakfast bites Sierra! Your Pancake bites!
mini pancake breakfast bites. these are too cute! - Breakfast Party Idea!
Great for a brunch party! mini pancake breakfast bites
mini pancake apps + other fun with finger food ideas/recipes
Mini pancake breakfast bites. Cute brunch idea :)
mini pancake breakfast bites, great birthday breakfast!
hot chocolate & donut
Minis Donuts, Donuts Hole, Idea, Late Night, Wedding, Doughnut Hole, Coffee, Coff Bar, Hot Chocolates
love this as a late night snack at a wedding! coffee + donuts--another late night re-feed idea. We are already doing the coffee bar late, let's add a biscotti or donut!
have a coffe bar at your reception <3 I like this idea.
creative fall wedding idea- a mini donut and either hot chocolate or coffee
creative winter wedding idea: coffee or hot chocolate, donut hole, personalized stir stick
Coffee and a doughnut hole | Fall Wedding Ideas
Milk & Cookies
Chocolates Chips, Late Night Snacks, Cute Ideas, Cookies Shooter, Comforter Food, Midnight Snacks, Milk And Cookies, Parties Ideas, Kid
milk and cookie shooters - cute party idea
Late night snack: milk and cookies.
milk and cookie shooters- midnight snack anyone?
Milk and cookies for the kids at the wedding:) such a cute idea
Be a Kid Again - Comfort foods of old can make great appetisers (shown here: chocolate chip cookies and shot of milk)
Sliders
Parties Snacks, Food Ideas, Fingers Food, Late Night, Minis Food, Wedding, Sliders Burgers, Minis Burgers, Minis Sliders
finger food - mini burgers
Mini slider burgers for late night weddings
Awesome finger food idea
Mini slider burgers and other finger foods.
Mini slider burgers ~ after party snack ideas
Grilled Cheese with Tomato Soup!
Fingers Food, Tomatoes Soups, Shots Glasses, Minis Grilled Cheese, Cheese Sandwiches, Comforter Food, Parties Ideas, Grilled Cheeses, Grilled Chee Sandwiches
Mini Grilled Cheese and Tomato Soup Appetizers | Shot Glass Appetizers: All-In-One Finger Foods For Your Next Party Recipe Roundup | The Kitchn
More tasting party ideas - mini grilled cheese sandwiches with shot glasses of tomato soup
Mini Grilled Cheese Sandwiches with shot glasses of tomato soup. Comfort food in single servings!
French Fries
Sweet Potatoes Fries, Food Ideas, Shots Glasses, Late Night Snacks, Dips Sauces, French Fries, Cool Ideas, Fast Food, Food Trends
French Fries Latest Wedding Food Trend More Wedding Food Ideas at: www.RealWeddingDay.com
such a cool idea.. make french fries and ketchup seem fancy. put ketchup at the bottom of a glass and fries inside For kids at cocktail Hour
French fries and ketchup! - ok this is the CUTEST LITTLE thing for a kids party with mini sliders! you could also do sweet potato fries with a spicy chipotle dipping sauce for us Grown-ups :)
French fries in shot glasses.
fast food cocktail hour. Late night snack
i like this for like late night snack table
Chalkboards, Idea, Ice Cream Social, Menu Boards, Ice Cream Bar, Chalk Boards, Desserts Bar, Icecream, Ice Cream Parlor
Love the menu board idea... Would be so cute to do the tray/chalkboard I've seen floating around on here
wedding chalkboard menu idea 300x441
Ice cream bar menu.....old frame spray painted black, black chalk board paint!
ice cream social ideas - Google Search
cute ice cream parlor reception idea.
dessert bar Love this chalk board writting
Chalkboard Menu for ice cream bar #icecream #party #calligraphy #black #white
Serve churros as a late night snack!
Late Night, Southern Weddings, Weddings Parties, Southern Wedding Magazines
Kristin + Kincaid - Southern Weddings Magazine