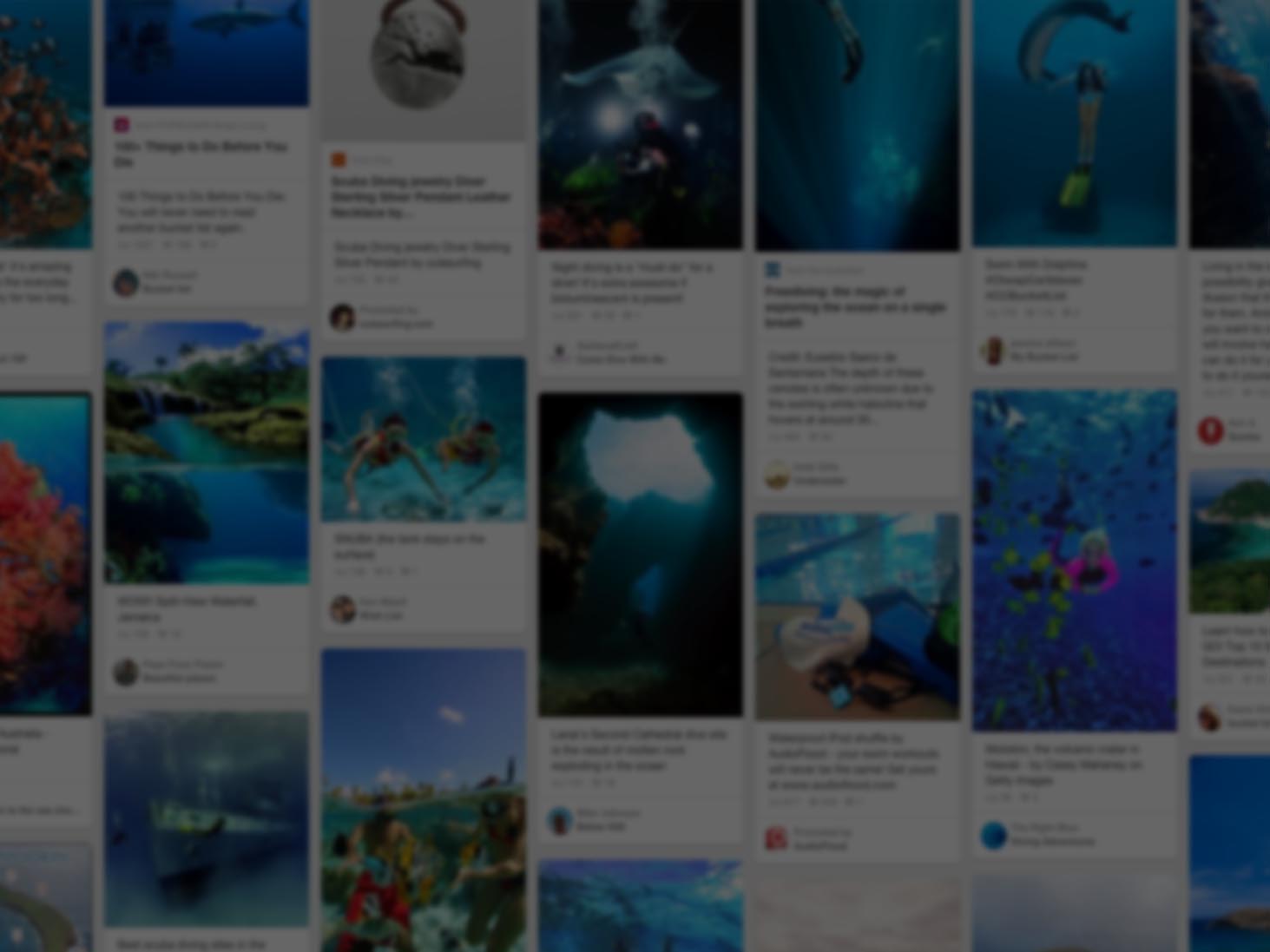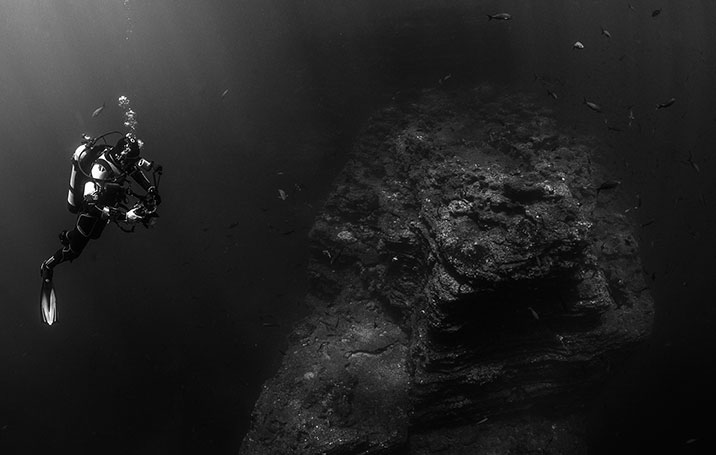 He used Pinterest to go deep
Join Pinterest to find (and save!) all the things that inspire you.
50+
billion Pins
to explore
15
seconds to
sign up (free!)
Back to
Books Worth Reading
Books Worth Reading
not a fan
Fans Books Worth Reading, Closet Doors, Awesome Books, Doors Books Worth Reading, Fans Pin, Favorite Books, Beaches Books, Great Books, Books To Reading
A great book to read!
Its a interesting not a fan pin!
not a fan - one of my favorite books ever!
Pinned from
paulstocks91612.blogspot.com
i know this book by heart
Worth Reading, Anne Of Green Gables, Books Jackets, Books Worth, Books Series, Movie, Favorite Books, Dust Covers, Kid
Anne of Green Gables was my favorite book growing up and I still watch the movies when I'm sick.
Anne of Green Gables - My favorite book series when I was a kid.
Pinned from
m.huffpost.com
These are AWESOME free online magazines for any girl.
Novdec, Apartment Girls, Magazines Archives, Free Online, Warriors Poets Meeting, Nov Decs 2011, Sets Apartment, Leslie Ludy Magazines, Online Magazines
The Magazine Archives | Set Apart Girl
Pinned from
setapartgirl.com
This is a great book...and a great tradition for families.
Worth Reading, Christmas Books, Christmas Jars, Gifts Ideas, Books Worth, Holidays, Families, Great Books, New Years
Books worth reading: Christmas Jars, by Jason Wright
Christmas Jar – tradition for the new year
family gift idea
Christmas Jars by Jason F. Wright I can't resist a good Christmas book.
<3 this idea! To give as the Savior did. I wanted my boys to have a selfless Christmas. What an amazing year it turned out to be! We read the book as a family and then started filling jars for our neighbors. Each jar contained 1 roll of pennies.... that was it! We added a poem to the jar so that the neighbor's wouldn't be left to wonder what the purpose of a gift of 100 pennies meant. Here's the Poem: A jar of pennies JUST FOR YOU . . . we really went all out! But the real meaning of this gift IS WHAT CHRISTMAS IS ALL ABOUT! A pocket full of change, can be a heavy thing to pack . . . So just place it in this little jar, and remember - NOT TO TAKE IT BACK! When filled, this jar can CHANGE THE HEART of someone who is in need. The story is told in "Christmas Jars" a book you'll definitely want to read. Jars are given in SECRET . . . NO ONE MUST EVER KNOW, just where their CHRISTMAS JAR came from, or the next place it may go. So we hope this year you'll FILL YOUR JAR, AND SEND IT ON IT'S WAY . . . To follow the Savior's example, and make Christmas HIS HOLIDAY! May the TRUE meaning of Christmas be with you throughout the year! Tricia O. Smith
"Christmas Jars" great book!!
Pinned from
brassyapple.com
Why did an 18-year-old high school homecoming queen from Nashville forgo college, disappoint her parents, and break up with the love of her life to move to Uganda? Today Katie lives in Uganda, where she is the adoptive mother of fourteen little girls, some with special needs, and the head of Amazima, a ministry that reaches hundreds of other children in Africa. Katie is originally from Nashville, Tennessee
Worth Reading, Mo'N Davis, Katy Davis, Stories, Books Worth, Young Women, Relentlessly, Favorite Books, Kisses
"Kisses from Katie: A Story of Relentless Love and Redemption" by Katie Davis
A book worth reading because of a life given to Jesus.
just ordered my copy ..can't wait to read about this amazing young women
Kisses from Katie: A Story of Relentless Love and Redemption One of favorite books!
Kisses from Katie by Katie Davis - Definitely worth reading!
Pinned from
christianbook.com
The Hiding Place
Worth Reading, Books Worth, Tenboom, Corrie Ten Boom, Movie, Hendrickson Classic, The Hiding Places, Favorite Books, True Stories
The Hiding Place (Hendrickson Classic Biographies) by Corrie ten Boom
The Hiding Place- by Corrie ten Boom... A Holocaust survivor. LIfe-changing read! One of my most favorite books.
A real life story of a concentration camp survivor. THIS IS A BOOK WORTH READING!
The Hiding Place by Corrie ten Boom. True story. Themes: Mercy, Resilience, Faith, Forgiveness.
The Hiding Place-if you haven't read it I STRONGLY recommend it. I'm not usually a fan of biographical novels but this story is so inspirational and reminds people that even when it gets bad that you must always have faith. A fantastic read all about Corrie and her family helping shelter those who needed help (and a hiding place) during WWII. #corrie #tenboom #inspiring
The Hiding Place- by Corrie ten Boom... A Holocaust survivor. LIfe-changing read! And also a very good movie.
Corrie ten Boom. The Hiding Place. So, so, so worth reading!
Great cookbook for a beginner.
Cookbook 1988, Good Housekeeping, Books Worth, Cookbook Collection, Hearst Books, Illustrations Cookbook, Cookbook Hardcover, Housekeeping Illustrations, Cooking Books
The Good Housekeeping Illustrated Cookbook (1988, Hardcover, Revised)
Good Housekeeping Illustrated Cookbook Hardcover
A Christmas Classic
Worth Reading, The Grinch, Christmas Books, Books Worth, Children Books, Dr. Seuss, Grinch Stole, Stole Christmas, Kid
Dr. Seuss' How The Grinch Stole Christmas - Christmas books for kids
definitely worth reading!
How The Grinch Stole Christmas | Best Christmas Books for Kids - Parenting.com #grinch #suess #picture #kids #children's #book
Pinned from
listverse.com
Great Graduation Gift
Worth Reading, Idea, Teacher Signs, Books Worth, Graduation Gifts, Children Books, Dr. Seuss, Kid, High Schools
Anything Dr. Seuss is worth reading!
Oh, the Places You'll Go! [Hardcover], (dr seuss, childrens books, graduation gift, inspirational, graduation, advice, book, gift idea, rhyming, apryl skies)
Start early to create an amazing high school or college graduation gift for your child! Buy "Oh, the Places You'll Go!" by Dr. Seuss and have teachers sign it at the end of each school year.
WONDERFUL idea for kids. Have their teacher sign this book each year, and give it to them for a high school graduation gift!
Pinned from
theorganizedclassroomblog.com
Always made me want sisters!
Louisa May Alcott, Worth Reading, Childhood Books, Sisters, Little Women, Woman, Books Worth, Favorite Books, Young Girls
Little Women- Louisa May Alcott. *Little Women is an enjoyable coming of age story of four sisters whose Father is at war. This was my Great-Grandmother's favorite book.
Little Women - A book worth reading!
Little Women - so empowering as a young girl One of my ever favorite childhood books
Little Women by Louisa May Alcott, one of my fav childhood books. The original movie is a classic too.
'Little Women' by Louisa May Alcott: Josephine March is a woman who longs to be so much more than is allowed for her sex during her time – she longs for freedom, excitement, growth, usefulness, and excellence. Instead of bowing to pressure to marry the boy next door – who loves the idea of her rather than the reality of the woman she is – she instead decides to take a job in a the city, take a chance, stand on her own two feet, and define her life the way she wishes.
Pinned from
superpupsays.typepad.com
Definately worth reading daily!
Worth Reading, The Holy Bible, Life, God Words, Books Worth, Truths, Words Of God, Favorite Books, The Bible
God's Word. Always a book worth reading, full of advice better than any other books you've read put together and the best love letter ever written! :)
Daddy's Favorite Book ~ The Holy Bible
The Holy Bible is definitely the only book that I can say if worth reading. Being in line with God's words is important in order to live a Righteous and fulfilled life.
Holy Bible ~ The most valuable book EVER written. It's God's plan "Basic Instructions Before Leaving Earth". Is Jesus Christ your Lord and Savior? If not, invite Him into your life and He will open your understanding of His truths through the Bible. Some key Scriptures to receive Christ... John 1:1-3, (the Word in v.1 refers to Christ) John 3:3, John 14:6, Romans 3:10, Romans 10:9-10, Revelation 3:20, Revelation 20:15, Ephesians 2:8-10, John 1:12. In your words ask Jesus to be Lord of your life.
The Holy Bible is the Word of God and we must read it daily for guidance. This is the Spiritual food we need to be able to live victoriously for the Lord in life
Pinned from
addictinginfo.org
A great book...be prepared to shed some tears.
Books Covers, Books Worth, Books B Preparation, Books Lists, Bookb Preparation, Favorite Books, Books Nooks, Great Books, Amazing Books
Pinned from
Uploaded by user
Inspiring Book
Worth Reading, Bible Study, Martha Peace, Women Ministry, Books Worth, Titus 2 Woman, Favorite Books, Bible Studies, Books Reading
Becoming a Titus 2 Woman; A Bible Study with Martha Peace
Ron grew up in North Carolina... great book.
Books Worth, Great Books
Pinned from
Uploaded by user