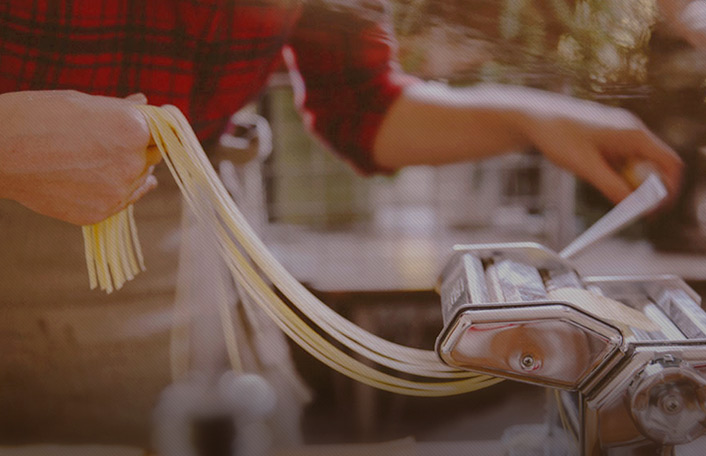 Discover and save recipes, DIY ideas and more
Join Pinterest to find all the things that inspire you.
50+
billion Pins
to explore
15
seconds to
sign up (free!)
Margaret Atwood
Worth Reading, Books Club, Margaret Atwood, Books Worth, The Handmaid Tales, Bookworm, Favorite Books, Books Reading, High Schools
The Handmaid's Tale - Books worth Reading.
One of my favorite books read in high school
Book Club | The Handmaid's Tale by Margaret Atwood

by smiteme
How To Slice, Store & Eat an Avocado: 15 Tips
Health Food, How To Eating Avocado, Avocado Recipes, Healthy Eating, Stores Avacado, Cooking Tips, Healthy Food, Avocado Toast, Avacado Tips
• 1 Best Place to Store Avocados? In the Refrigerator • 2 What Is the Best Way to Store Half an Avocado? • 3 A Surplus Of Avocados: Should We Freeze Them? • 4 What's the Best Way to Remove the Pit From an Avocado? • 5 A Better Way to Dice an Avocado • 6 Avocados by Mail! California Avocados Direct Delivers • 7 Pasta & Fries: 5 Alarmingly Easy Ways To Eat Avocado • 8 Yes, Adding Avocado to Scrambled Eggs Is a Very Good Idea Avocado Recipes • 9 Recipe: Avocado Toast from Andrew of Making Sunday Sauce • 10 Recipe: Avocado Breakfast Pudding from Lizzie of Tomboy Style • 11 Recipe: Avocado and Grapefruit Salad • 12 Recipe: Kale Salad with Apricots, Avocado & Parmesan Avocado for Dessert • 13 Avocados for Dessert: 5 Sweet Green Treats • 14 Sweet, Easy & Raw Recipe: Avocado Cacao Mousse • 15 3-Ingredient Avocado Ice Cream? Well, Sort Of
I loved Nancy Drew!
Carolyn Keen, Reading, Nancydrew, Favorite Books, Hidden Staircases, Drew Series, Nancy Drew Books, Young Girls, Drew Mystery
#nancydrew
Nancy Drew - my favorite books in elementary and junior high years. When I finished one Nancy Drew book, my Mom would buy the next one for me.
The Nancy Drew series was my other detective fiction obsession. As with Trixie Belden, I read the 2nd book in the series first, and then had to backtrack. This edition of The Hidden Staircase was revised for "modern" readers, with offensive racial and ethnic stereotypes removed. Nancy was still a plucky heroine, however, and much more independent than Trixie. Even better, she had apparently graduated from high school, leaving her more time for investigations.
The Nancy Drew Series (Carolyn Keene) If you didn't read "Nancy Drew" books as a young girl, then you weren't a young girl. Or you're lying. Or something's seriously wrong with you. Along with "The Hardy Boys," these are the books that made us all want to be detectives! Nothing like a Nancy Drew Mystery <3
Best book I ever read. Scary!
Books Worth, Books Stuff, Great Books, Good Books, Eye
Great book.
Incredible look at OCD and Tourette's, through the eyes of the child that lived it.
Good book.
Reading this right now.. and I am quite fascinated :)
Worth Reading, Young Adult, Books Worth, Abandoned Orphanag, Miss Peregrine Home, Reading Lists, Good Books, Ransom Riggs, Peculiar Children
Miss Peregrines Home for Peculiar Children - This is a fantasy book that begins with time-travel, morphs into World War II, and then reveals an alternate, magical realm. At the heart of the story is an abandoned orphanage, a home for very, very strange children and a modern boy who is dealing with the loss of his grandfather. ~Really good book
Miss Peregrine's Home for Peculiar Children by Ransom Riggs - The book tells the tale of a boy who follows clues that take him to an abandoned orphanage on a Welsh island. The story is told through a combination of narrative and vernacular photographs that the author found at swap meets.
Book worth reading
Miss Peregrine's Home For Peculiar Children - can't say this book is worth reading as I haven't read it yet. But I love, love, love the cover.
Miss Peregrine's Home for Peculiar Children - looks interesting: read list
Miss Peregrine's Home for Peculiar Children by Ransom Riggs. Excellent young adult book! The pictures are what first attracted me but the story woven around them was good as well.
great read
Scariest Books, Specul Novels, Fantasy Books, Margaret Atwood, The Handmaid Tales, Dystopian Novels, 50 Scariest, Classic Books, Atwood Vision
50 sci-fi and fantasy books to read
One of my fav dystopian novels.
Some of the scariest books of all time. The Handmaid's Tale, Margaret Atwood Many speculative novels could have made this list, but Atwood's vision is one of the scariest of all...
"One-Star Boook Reviews: Reviews of Classic Books, Culled from the Internet's Think Tank." HILARITY.
A must-read for every mom.
Worth Reading, America Favorite, Forever, Bestlov Writing, Erma Bombeck, Books Worth, Best Lov Writing, Books Ebook, Favorite Humorist
Forever, Erma: Best-Loved Writing From America's Favorite Humorist, by Erma Bombeck [having spent most of my life exposed to helpings of her columns in the papers, I chose to put this into this category solely based on the tribute by her husband that starts the book. I think I would have enjoyed knowing her personally. Maybe that's the gift she gave us -- the gift of knowing her personally through knowing ourselves]
Should be on everyone's shelf
Savannah, Worth Reading, Midnight, Books Worth, John Berendt, Movie, Gardens, Birds Girls, Evil
Bonaventure Cemetery, Savannah, GA - Statue of the Bird Girl. With the popularity of the book, Midnight in the Garden of Good and Evil by John Berendt, the statue had to be moved to the Telfair Museum of Art. Originally sculpted for a family in Massachusetts.
Midnight in the Garden of Good and Evil-- another pinner says: The movie scarcely did this brilliant book justice. It's the true story of a murder that became the scandal of Savannah, Georgia. It's worth reading for the descriptions of Savannah alone (which also happens to be one of my favorite cities) add murder, intrigue and colorful characters and it makes a great read.