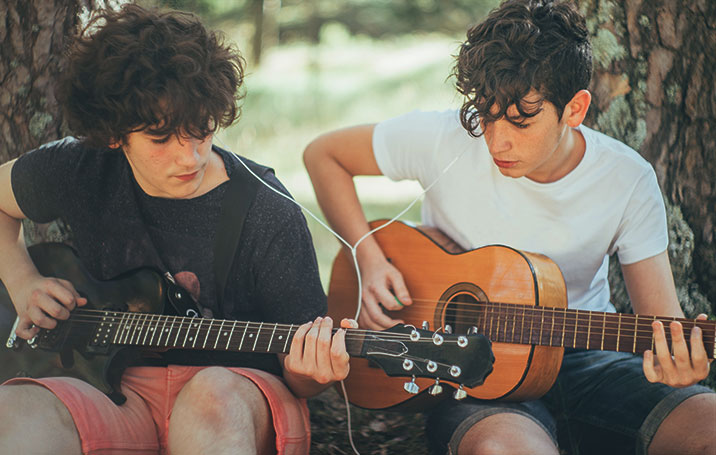 They used Pinterest to find new songs to learn
Join Pinterest to find all the things that inspire you.
50+
billion Pins
to explore
15
seconds to
sign up (free!)
Flying Whale WIN
Flying, Whales Kite, Bondi Beaches, 100 Foot, Stuff, Awesome, Random, Peter Lynn, Blue Whales
Amazing 100 ft blue whale kite! Festival of the Winds, Bondi Beach
CoolThings.com | Cool Stuff, Cool Gadgets, Cool Gifts & Things - Part 16
The Blue Whale is, in a word, awesome. This incredible, one-of-a-kind Blue Whale Kite was created by Peter Lynn Kites and measure 30 meters long. So it's nearly as long as a real blue whale, but, thankfully, it's nowhere near as heavy, which helps with the whole flying thing.
New Zealand kite maker, engineer and inventor Peter Lynn of Peter Lynn Kites created a realistic looking Blue Whale show kite that measures up to the actual Blue Whale marine mammal, with a 100 foot length and detailed overall design. The videos below show Peter's beautiful flying show kite creation in action.
Rainbow-Niagara
Favorit Place, Funnies Pictures, Cities Lighting, Funnies Photo, Rainbows Color, Trav'Lin Lighting, Niagara Fall Canada, Cities Life, Lighting Photography
Niagra falls-one of my most favorite places that I've visited!!
Niagara Falls, Canada
catsomq: nikonic-hbu: obey-k4te: IS THIS NIAGRA FROM THE CANADIAN SIDE OMFG IVE BEEN THERE LIKE THREE TIMES AND IVE NEVER SEEN THAT AWH No, that's the American side. The curved part in the back is the Canadian one I've watched the lights for like 30 minutes, but the rainbow color never kicked in. :(
#humor #funny #picture #meme #trolled #lol #mdr #wtf #fun #best #fun #lol #meme #funny pictures #wtf #owned #fail #pic
awesome, beautiful, city, lights, photography
nature meets city life
The Great Wall
Photos, The Great Wall, Great Wall China, Buckets Lists, Favorite Places, Beautiful, Amazing View, Amazing Places, Travel
Beauty! Great Wall, China
View of the Great Wall from the Great Wall, China. Photo by robysaltori.
SiMaTai - Great Wall - China (von robysaltori) | Amazing Places
Who has the Great Wall of China on their travel bucket list?
An amazing view of the Great Wall o photo
Thread Art WIN
Gabriel Daw, The Artists, Paintings Woods, Sewing Thread, Art Display, Rainbows Art, String Art, Art Installations, Thread Art
So delicate and unusual! Artist Gabriel Dawe - plexus no. 9 + site specific installation at peel gallery + gütermann thread, painted wood and hooks + 25' x 4' x 14' + 2011 photos by slyworks photography
Gabriel Dawe sewing thread rainbow art installations.
9 Eerily Beautiful String Art Installations - installation by Gabriel Dawe
Thread art display - Gabriel Dawe
Thread Installation by Gabirel Dawe. Growing up as a boy in Mexico, Gabriel Dawe was forbidden to explore the artistic elements of textiles and embroidery, an area thought to be reserved for women. Nevertheless, the color and intensity of Mexican culture began to appear in his artwork after moving to Montreal in 2000. Now based out of Texas, the mixed media artist has made a career out of the mind-bending thread installations that compose the "Plexus" series.
Clear Lake WIN
Parks Montana, Lakes Mcdonald'S, The Rocks, Fireplaces, Glacier National Parks, Lakemcdonald, Jewels, Stones, Glacier Parks
Lake McDonald, Glacier National Park, Montana -- I have personally handled /thrown most of the stones in the lake :) √√√
Lake McDonald in Glacier Park, Montana. Idyllic.
Lake McDonald in Montana is the largest lake in Glacier National Park #travel #LakeMcdonald #Montana #GlacierNationalPark
Lake McDonald, Montana, in Glacier National Park. The rocks are really that color. Many of the houses use these for fireplaces, fences, and mailbox stands. Wow--it looks as if the lake goes on and on forever. Those mountains are spectacular.
Lake McDonald, Glacier National Park, Montana The colors! The rocks! The reflection!
"Mountain Jewels" Lake McDonald, Glacier National Park, Montana. I will go back there again!
Alternate Universe - Southpark
South Parks, Real Life, Art Drawings, Parks Families, Realistic South, Fans Art, Art Pictures, Alt Art, Southpark
Os Cartman, os Mccormick, os Broflovsk e os Marsh #SouthPark
South Park Families - always been one of my favorite fan art drawings
"Real Life" South Park...!!!
South Park alt. art
Alternate Universe - Simpsons
Real People, Parenting Advice, Real Life, The Real, The Simpsons, Human Form, Real Simpsons, Alternative Art, Cartoon Character
Who the real Simpsons?
The Simpsons as real people.
in their human forms
The Simpsons in "real life"
The more realistic simpsons staring at a reflection of themselves if they were cartoon characters.
Bruno Walpoth wooden sculpture. So life-like!
Amazing Life Lik, Lifelik Sculpture, Life Lik Wooden, Bruno Walpoth Woods, Amazing Lifelik, Walpoth Woods Sculpture, Incredibles Lifelik, Lifelik Woods, Amazing Woods
Bruno Walpoth's Incredibly Lifelike Woodcarvings
Amazing wood sculptures .... is it really? It looks so real.
amazing lifelike wood sculptures
Bruno Walpoth- wood sculpture
stunningly lifelike sculptures of people made from wood by Bruno Walpoth
Costumes
Halloweencostumes, The Jokers, Kid Costumes, Kids Halloween Costumes, Edward Scissorhands, Parents Done Right, Kids Costumes, Little Boys, Costumes Ideas
Awesome kids Halloween costume ideas/ inspiration
Cute kids costumes. Love the little boy dressed like Tintin!
Kids costume ideas
Parenting done right! Awesome kid costumes
Awesome kid costumes! Edward Scissorhands, Nightmare Before Christmas, Up, Tintin & Snowy, Captain America & Thor, Harry Potter, Hobbit, The Joker, Clockwork Orange
Día de Nails
Halloween Idea, Nailart, Nails Design, Nailsart, Halloween Nails Art, Manicure, Nails Art Design, Sugar Skulls Nails, Skeletons Nails
Skeleton nails nails dark emo diy halloween nail art diy ideas do it yourself diy nails nail designs halloween nails skeleton nails
We are now taking submissions from anyone with a HALLOWEEN nail art design. So nail artists, nail lovers and anyone who has art on your nails, we are CALLING to YOU!! Please send us any designs you make or have done to your nails and we will be posting a special edition of Halloween themed nails from YOU our brilliant and very attentive viewing audience. Skeleton nail art - Halloween nails
Squelette #NailsArt
Halloween Skeleton Nails #halloween #skeleton #nail #nails #nailart #cool #awesome #spooky #great #fall #manicure #manicures
Sugar Skull Nails - Halloween ideas!!
Just like our own doggie!
Dogs Body Language, Pet, Doggielanguage, Menu, Puppy, Boston Terriers, Dogs Language, Doggie Language, Animal
Doggie Language #internetofdogs #dogs #doggielanguage #lilichin #doggiedrawings #bostonterrier
[learn to understand what man's best friend needs to tell you, so you know how to talk back. succinct & consistent verbal &/or visual commands will help your pet perform the tasks you need he or she to, without the stress of confusing language for the animal.] "The greatness of a nation and its moral progress can be judged by the way its animals are treated". Mahatma Gandhi boston terrier | dog body language
Great advice, sir.
Word Of Wisdom, Food For Thought, Remember This, Reality Check, Selfesteem, Good Advice, True Stories, Sigmund Freud, Self Esteem
Words of Wisdom. I first saw this on my professor's office door, haha!
before you diagnose yourself with depression or low selfesteem, first make sure you're not, in fact, just surrounded by assholes!
good advice.
Need to remember this.
True story
.....food for thought
Sigmund Freud reality check.
Reality check for causes of depression, low self esteem