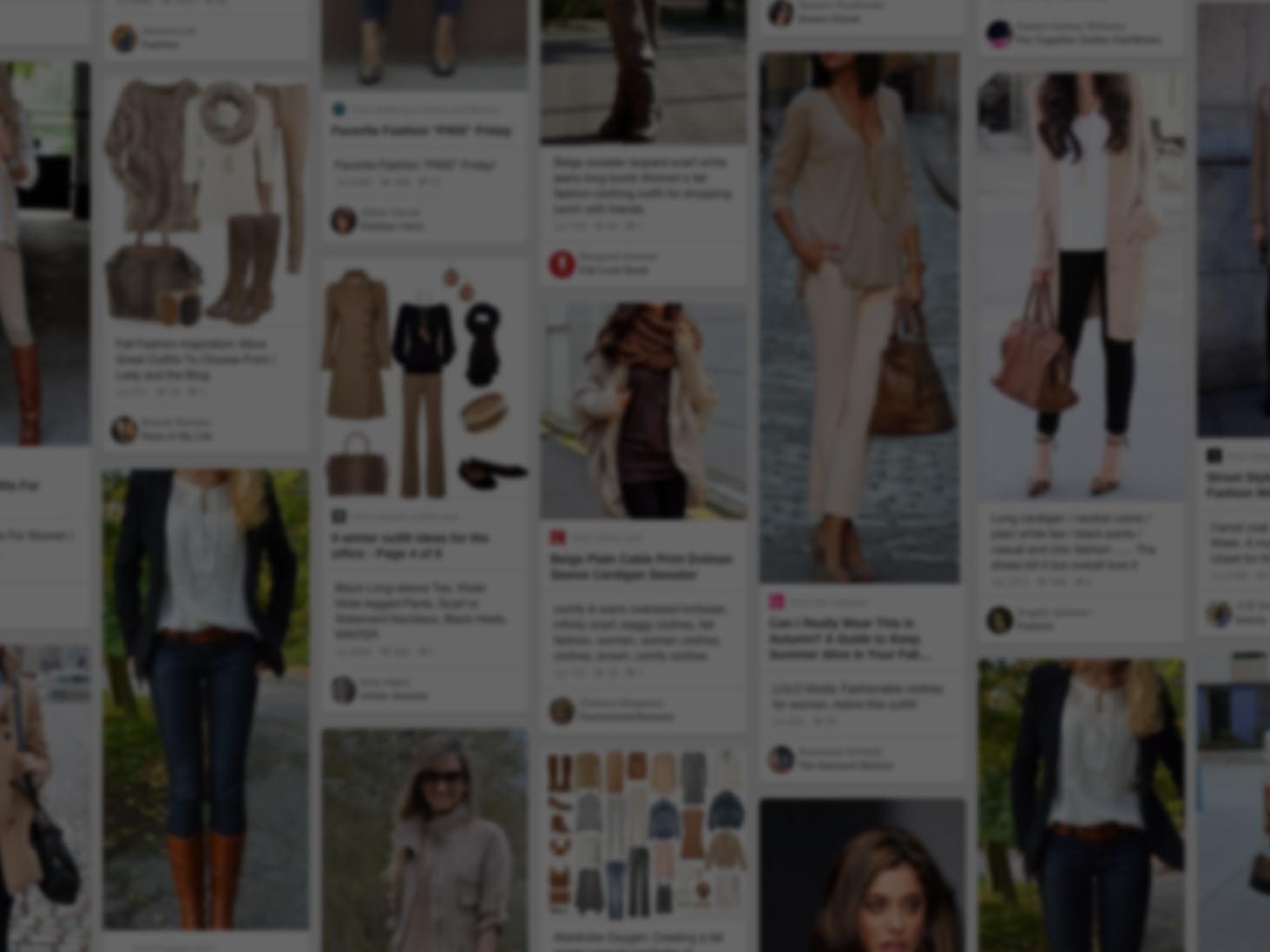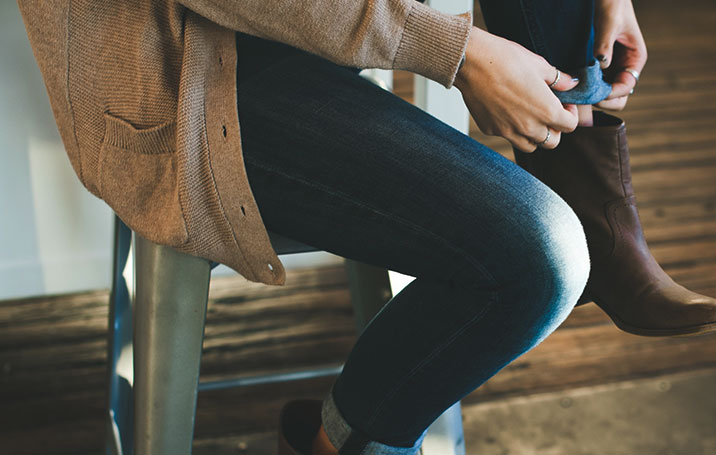 She used Pinterest to step up her style
Join Pinterest to find all the things that inspire you.
50+
billion Pins
to explore
15
seconds to
sign up (free!)
smile
Baby Blue, Gorgeous Eye, Aqua Blue, Red Hair, Eye Color, Blue Eye, Children Photography, Green Eye, Beautiful Eye
Those are some serious baby blues.
gorgeous eyes
Aqua Blue Eyes & Freckles
Green eyes and freckles
BLUE EYES, RED HAIR AND GREAT FRECKLES
Eye color for Electra. Jacky: That's really cool. I like that.
beautiful eyes
Carey Mulligan
Cardigans, Girls Crushes, Ball Gowns, Tulle Skirts, Style, Shorts Hair, Carey Mulligan, Careymulligan, Grey Dresses
Little cardigan with ball gown. So chic!
oh carey mulligan, you've done it again. smoky tulle skirt (dress?) + cardigan + pixie cut.
Short hair
#Carey Mulligan... Grey dress #2dayslook #fashion #nice #Greydress #dress www.2dayslook.com
my girl crush carey mulligan
Carey Mulligan has this perfectly impish style that I adore. #careymulligan
Adorable little girl! Beautiful eyes, dimples, freckles and her sweet squinty smile lines. :)
Photography- portrait. Girl, kid, child, freckles, Dimples, precious, cute, nuttet, brades, teacing, mouth, gorgeous eyes, intense, photography, photo b/w.
Dimples, Little Girls, Fac, Kids, Portraits, Freckles, Smile, Photo, Eye
Christy Turlington by Brigitte Lacombe, 2003
Models, Fashion Style, Christyturlington, Beautiful, Woman Dresses, Over Sweaters, Brigitte Lacombe, Vintage Photo, Christy Turlington Shorts Hair
iconic Christy Turlington vintage photo
Christy Turlington by Brigitte Lacombe, 2003. One of my most favorite models of all time!
beauty is she
#ChristyTurlington by Brigitte Lacombe, 2003
the bangs, the texture
Girls Crushes, Hairstyles, Hair Colors, Hairmakeup, Long Hair, Hair Makeup, Hair Style, Soft Curls, Jennifer Lawrence
jennifer lawrence - long hair with waves and bangs - love the hair color too!
jennifer lawrence, hair, makeup
Loving these soft curls & bang on jennifer lawrence
jennifer lawrence #long #hair #capelli #lunghi #frangia #bangs #hairstyle #haircut
#Beauty #sexy #Hair #style #shiny #long #curls #hairstyle #trends #2013 #art #photographer #hair #style #hairstyle #bun #hair #style #hairstyle #color #haircolor #colorful #women #girl #style #trend #trends #fashion #long #natural #cut #cuts #haircut #beauty #beautiful #photography #photo #model #top #short #2014
jennifer lawrence - girl crush
Michelle Pfeiffer
Beautifulwomen, Michele Pfeifer, Famous Actresses, Michelle Pfeiffer, Beautiful Women, Celebrities, Michele Pfeiffer Scarface, Beautiful People, Hair Color
Michelle Pfeiffer Awesome hair color! Blonde with just enough depth 😉
Michelle Pfeiffer (Under-appreciated Actress) #talented #famous #celebrity #beautiful #dreamoutloud
Michelle Pfeiffer One of the most beautiful women of all time
Michelle Pfieffer: Amazing, ageless beauty. beauty icon | beautiful people | hollywood | iconic beauty
Michelle Williams.
Girls Crushes, Faces, Style, Celebs, Michelle Williams, Beautiful People, Hair, Photo, Michele Williams
Girl Crush: Michelle Williams
Michelle Williams face envy
Michelle #Hair Styles
Michelle Williams photo
Michele Williams.
Charlotte Casiraghi in Gucci
Chic Decor, Charlottecasiraghi, Princesses Charlotte, All Black, Charlotte Casiraghi, Equestrian Chic, Black Pants, Black Blazers, Style Fashion
all black equestrian style - Charlotte Casiraghi for Gucci
Royal Equestrian to feature the Horse bit design. Princess Charlotte Casiraghi for Gucci.
Equestrian Chic: Decor inspired by The Year of the Horse | Chestnut Park Blog
Beautiful Charlotte Casiraghi...Horse enthusiast and Style icon... @Thepoloproject. #ThePoloProject #TPP #style #muse #charlotteCasiraghi #horse #pony #equestrian #love #travel #lifestyle #home #country #luxury
Charlotte Casiraghi in Gucci #gucci #style #fashion
Jane, Laraine, and Gilda
Jane Curtin, Larain Newman, Originals Snl, Funny Women, Funny Lady, First Lady, The Originals, Gilda Radner, Saturday Night Living
The original SNL women: Jane Curtin, Laraine Newman, and Gilda Radner. BRILLIANTLY FUNNY WOMEN!
Jane, Laraine, and Gilda. The first ladies of Saturday Night Live
The original SNL women cast members: Jane Curtin, Laraine Newman, and Gilda Radner. Funny ladies...
23 times women made history on "Saturday Night Live.- the original SNL women: Jane Curtin, Laraine Newman, and Gilda Radner.
Kate Moss
Pretty Things, Fashion Darrrrl, Moss Icons, 90S Kate, Portraits Photography, Katemoss, Juergen Teller, Kate Obsession, Kate Moss
Kate Moss #iconic
Juergen Teller - Vogue UK #katemoss #photography #art #fashion #vogue #juergen #teller #agencekilt
kate moss photo: juergen teller for vogue uk, april 1994