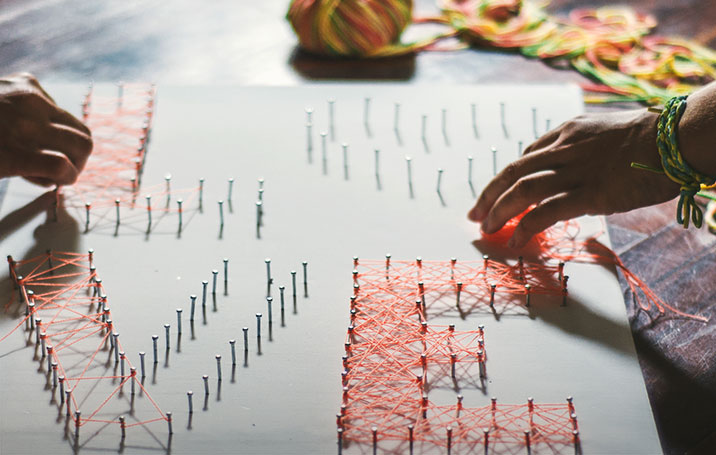 They used Pinterest to find new ways to DIY
Join Pinterest to find (and save!) all the things that inspire you.
50+
billion Pins
to explore
15
seconds to
sign up (free!)
Champagne & Strawberry Lace Opacity Tee #anthrofave #anthropologie
Lace Tops, Strawberries Lace, Opac Tees, White Lace, Lace Tees, Lace Opac, Lace Shirts, Black Jeans, White Tops
cool white top
Champagne & Strawberry Lace Tee.
White lace top
champagne & strawberry lace shirt
IVORY LACE TOP Champagne & Strawberry Lace Opacity Tee #anthrofave
this with the black jeans and a jean jacket or cozy sweater over it
Anthropologie - Champagne & Strawberry Lace Opacity Tee
shopstyle.com
Pretty, but I'd rather have black
Double Breast Style, Hilfiger Double Breast, Peas Coats, Shops, Tommy Hilfiger, Classic Double Breast, Double Breast Peas, Trench Coats, Hilfiger Peas
$225, Double Breasted Pea Coat by Tommy Hilfiger. Sold by Macy's. Click for more info: http://lookastic.com/women/shop_items/176021/redirect
Tommy Hilfiger Double-Breasted Pea Coat - Coats - Women - Macy's
macys.com
Light Periwinkle/Lilac Flats in Suede
Shoes, Lilac Flats, Style, Oxford Flats, Blue Flats, Ballet Flats, Oxfords Flats, Lavender Flats, Suede Flats
#lavender #suede #cap-toe #slip-on #ballet #flats #comfy #shoes #style #fashion #edge #chic
Cute sky blue flats
Sole Society | Lavender Suede Flats
Sole Society lavender oxford flats
light lilac flats, brogue style shoes
Lavender flats #7Filthy #FilthyLIFE #womensstyle #womensfashion #womenswear #fashionistas #fashion #streetwear #summer #designerclothes #designerapparel #seattle #luxury #luxurylife #swagger #luxelife #living #lifestyle #highlife #elite #style #eliteliving
Plz
Tans Vans, Dreams Closet, Style, Shoess, Summer Shoes, Summer Love, Rings, Summer Vans, Summervans
Summer vans... And her nails and her ring
Love Something Navy's new @Vans Style Style Style & @Essie Martin Martin Martin Martin polish match. summer vans
SummerVans.
Dream closet mk
Tan vans great for summer. Shoes and the ring...love!
Tan vans great for summer. Love the vans. Love the ring.
supports a great cause while looking adorable. what could be better?
Chambray Inside, Fun Inside, Leather Better, Lights Chambray, Better Life Bags, Summer Bags, Bags Support, Accessories Sho, Leather Design
Beverly with Genuine Leather Better Life Bag!
Beverly Bag Supports a GREAT cause! better life bags
Beverly Bag - want this exact bag with a fun inside. Supports a GREAT cause! better life bags
summer bag
Beverly Bag - want this bag with light chambray inside. Supports a GREAT cause! better life bags
Colorful hunter boots
#hunter #hunterboots #boots #perfect #color #flame #blue #mint #spring #pink #loveit #bestever #morning #girl #rainy #outfit #style #country #city #look #fashion #shopping 💕☀😎
Hunter rain boots in bright colors
Cute rain boot colors
colorful hunter rainboots
Shoes, Cute Rain Boots, Hunter Boots, Fashion, Clothing, Colors, Hunters Rain Boots, Hunters Boots, Hunters Rainboot
Birthday please?
Toms Cordon, Fashion, Herringbone Flats, Style, Shoes Toms, Toms Shoes, Herringbone Toms, Cute Toms, Christmas Gifts
herringbone toms cordones
Cute toms cordones
Toms Shoes #Toms #Shoes #Cheap, Wholesale Cheap Toms Shoes Only $12.99, Toms Shoes is on clearance sale, the world lowest price. The best Christmas gift
So Cheap!! $18.9 Toms Shoes #Toms #Shoes discount site!!Check it out!! Women Toms Shoes, Men Toms Shoes and kids Toms Shoes,2015 fashion style
shoes toms herringbone flats hipster indie. would look grt on Kelsey and kait as they travel during the holidays web.louboutinishoesky.com $128 for charistian louboutin shoes for autumn/winter style. Nice!
Patagonia Aztec Pattern Synchilla Fleece Pullover
Patagonia Jacket, Pattern Synchilla, Patagonia Aztec, Aztec Patagonia, Synchilla Fleece, Aztec Pattern, Patagonia Clothing, Aztec Pullover, Patagonia Fleece Pullover
Patagonia Aztec Pattern Synchilla Fleece Pullover wannnntttt
Aztec Patagonia synchilla fleece pullover
Patagonia Aztec Pullover.
Patagonia Down Sweater
Sweaters, Patagonia, Woman, Downi Dreams, Down Jackets, Reis Winter, Women, Winter Coats, Cara Downi
Caras downy dream" data-componentType="MODAL_PIN
Nike Free Run
Running Shoes, Free Running Lov, Nike Free Shoes, Colors Combos, Style, Nike Free Running, Nike Running, Nike Shoes, Nike Free Runs
Nike Free Run - loving the color combo!
Nike Running Shoes #womens #running #shoes, Nike website cheaper nike free runs in many colors!!!! cheap nike shoes, wholesale nike frees,, discount nikes, tiffany blue nikes, hot punch nike frees, nike air max,nike roshe run
so true
Birthday Presents, Gift, Wet Hair, I M Late, My Life, So True, Wall Clocks, So Funny, True Stories
Pretty much sums up every morning I have to be at work. I quit paying attention to the time as soon as the thought 'I have 5min to be ready' crosses my mind as I stand naked with wet hair cursing myself for not remembering to do laundry the night before. - this quote is from the person before me, but it pretty much sums up my life.
Amber this is for you!! Early birthday present!! Ha
True story. My life.
Great gift for all the one's in my life that are always late... LOL...
Hahaha so true. I think this idea would make a great wall clock actually...
so funny. so true.
Wristwatch featuring a retro style and the words «Whatever, I` m late anyway ».