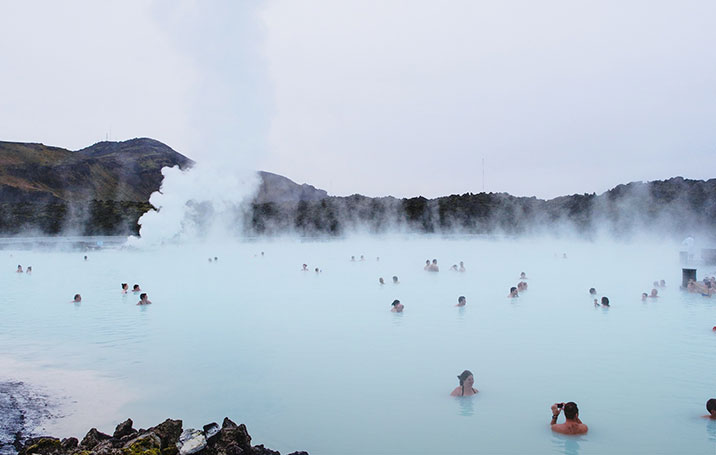 They used Pinterest to find new places to visit
Join Pinterest to find all the things that inspire you.
50+
billion Pins
to explore
15
seconds to
sign up (free!)
You know, I wouldn't mind living here.
Dreams Home, Real Life, Dreams Big, Future House, Dreams House, Castle, Water Sliding, Pools, Mansions
Soooo......yeah... this is my future house.
Luxouriously too big. But beautiful! The only thing that could make this better would be to make the staircase on the left a water slide that goes into the #Dream Houses #Dream Home| http://hairstylesryann.blogspot.com
Dream big or go home... I could live happily ever after here.
Real life My Size Barbie dream house!
Can I live here? #pool #scenic #luxury #luxuryhouses #living #realestate #residential #luxuryliving #exterior #castle #home #mansion #outdoor #backview #view #beautiful
Outdoor Pool
Home sweet home.
mediterranean homes | ... grand staircase luxury homes mediterranean homes waterfront homes
stunning mediterranean style homes - Google Search
Backyard pool 3
Dream House
Backyard Paradis, Dreams House, Mediterranean Style Home, Luxury Home, Sweet Home, Luxury Living, Backyard Pools, Mediterranean Home, Outdoor Pools
pre wedding without groom seeing the bride
Wedding Parties, Photo Ideas, Cute Ideas, Pre Wedding, Wedding Photo, Pictures, The Bride, Bridal Parties, Grooms
Cute idea! pre wedding photo with the whole bridal party without groom seeing the bride
Pre wedding photo, without the groom seeing the bride.. This is cute // It would be great picture before the one on one reveal
WEDDING: Photo Idea -- pre wedding without groom seeing the bride
pre wedding wedding party picture without groom seeing the bride
Mumford & sons!
Mumford And Sons, Ideas, Frames Chalkboards, Sons Quotes, Mumford Sons, Chalkboards Paintings, Framed Chalkboard, Chalk Boards, Chalkboards Quotes
Framed chalkboard quote
mumford and sons quote on a framed chalkboard. Love this.
For SURE putting a framed chalk board over our bed...then I can use all my different ideas: wedding vows, Bible verses, etc. ....love that it's a Mumford Sons quote too!
frame, chalkboard paint- easy headboard idea

by BrookeAckley
Transparent pods let you sleep in style while you're under the stars. Imagine if it was raining!
Rainy Night, Under The Stars, Bugs, Rainy Day, Starry Night, Camps, Bubbles Tents, Backyards, Hotels
Amazing Transparent Bubble Tents The bubble tents provide a whole new approach to camping, first by being more connected to the environment, and then by providing a more luxurious setting. Probably the best way to sleep under the stars, they can be installed on any flat surface. The bubble tents, which were first designed as a way for campers to explore nature without leaving a negative impact on the environment, are only about 13 feet in diameter. Their small size makes them relatively easy to pack up and tot away. While the Attrap'Rêves Hotel is not exactly roughing it outdoors (the tents come with comfortable furniture and during the warmer seasons, guest can choose spots with jacuzzis), the destination is certain to be a unique experience that puts you right into nature.
I want one of these for my backyard! Inflatable structure to cuddle up inside & read on a rainy day or when it's snowing or at night for star gazing or a sleep over outdoors... AND no bugs!!! :) #tent #inflatable #see_through #camping #products
Inflatable tent...so cool for a rainy night! Or any night for that matter.. And I don't even camp. Except I'm not too sure about the fact that it's clear...DESERT CAMPING!!! Starry nights!!!
Inflatable tent...so cool for a rainy night! Star watching. NO BUGS Transparent bubble tent puts campers under the stars (but careful where you get undressed!)
Simple, but so pretty.
Ideas, Gray Bedroom, White Beds, Grey Wall, White Bedrooms, Master Bedrooms, White Bedding, Gray Wall, Dark Wall
dark gray bedroom walls and upholstered headboard. all white comforter set and sheets. (no to the very dark walls. all white bedding - doesn't matter); headboard - no opinion.
Master Bedroom: Charcoal grey walls with simple white bedding.
love the gray walls, white bedding & the lovely textures! master bedroom!
dark walls and white bedding. Ideas for master.
Gray, and white bedroom with a pop of yellow. Love the white bedding next to this dark gray bedroom. Would love to add a little purple in it. Purple and yellow looks great together!
casual styling. Get similar shelves with ikea lack.
Decor, Bookshelves, Frames Pictures, Lonny Magazines, Living Room, Bookcas, Reading Nooks, Book Shelves, Bookshelf Style
bookshelf styling
Traditional Living Room - Framed art layered in front of a white bookcase
more and more i'm liking frames hanging on book shelves (when it's done right)
Love a reading nook... #reading #books
lonnymag: decorate with bookshelves
Framed picture hanging off a bookshelf
Canopy bed made by curtain rods attached to ceiling, neat idea!
Decor Ideas, Beds Canopies, Curtain Rods, Curtains Rods, Rods Attached, Hanging Curtains, Canopies Beds, Shower Curtains, Beds Curtains
Hang curtain rods to create a makeshift canopy bed. Curtains around the bed instead of window
Love it because I've always wanted a canopy bed. Canopy bed made by curtain rods attached to ceiling, neat idea!
TONS of bedroom decor ideas: #11: Curtain Rods Attached to the Ceiling to Form a Canopy Bed
Ive always wanted a canopy bed! --->Curtain Rods Attached to the Ceiling to Form a Canopy Bed
Curtain Rods Attached to the Ceiling to Form a Canopy Bed- you could also use this idea for a shower curtain - with plumbing pipe (not pvc, too much load) or electrical conduit, depending on the weight of the fabric you choose..
want this room.
Wall Colors, Wall Paintings Colors, Beds, Floors, Headboards, Blue Wall, Eclectic Bedrooms, Pink Velvet, Chevron Rugs
Anne Coyle Interiors - bedrooms - Bubbles Glass Chandelier, peacock, blue, teal, walls, blue, pink, zigzag, chevron, rug, blue, velvet, pillows, blue, nightstands, pink, tufted, velvet, headboard, pink, tufted, bench, blue, walls, gray, silk, drapes, pink bed, tufted bed, velvet bed, pink tufted bed, pink velvet bed, pink velvet tufted bed,
Dark blue wall color-- Eclectic bedroom - peacock blue teal walls paint color, pink tufted bed, bold blue walls paint color, white and black zigzag chevron herringbone rug, turquoise blue pillows and nightstands, pink bench with polished chrome legs, crystal chandelier and gray silk drapes.
glamorous bedroom: pink velvet tufted headboard, collage wall, faux fur bed, aqua, hot pink, dark walls, chandelier, chevron floor
love this combo
Idea, Grey Nurseries, Pink Nurseries, Colors Schemes, Baby Girls, Baby Rooms, Girls Nurseries, Girls Rooms, Gray Nurseries
Adorable baby girl's room. Really like the color scheme here.
Hopefully future baby girl room .... one day Pink and grey nursery
Gray nursery- if we ever use Henry's room for a baby girl nursery
Baby Room - Two Tone - Paint Gray Nursery. Goes with (mostly) any color scheme, so you can change easily!
baby girl room ideas pink and grey | Ava's Sweet Gray and Pink Nursery « Project Nursery
baby girl nursery ideas pink
Ceiling hung curtain rod "bed posts"- such a great idea!!!!!
4 Posters Beds, Ideas, Dreams, Curtains Rods, Master Bedrooms, Mosquitoes Net, Canopies Beds, House, Four Posters Beds
Dreaming of a 4 poster bed for your Master Bedroom retreat? Create the look with curtain rods on the ceiling
Love the 4 poster bed with curtains idea which I have in my house somewhere :)
curtain rods from ceiling create 4 poster bed. I love this idea! Four poster beds are so expensive, and this gives the same kind of look!
Curtain rods from ceiling create 4 poster bed. Would this work for mosquito netting?!
hang curtain rods from the ceiling. instant canopy bed! LOVE master bedroom ideas
A Romantic master bedroom... love the idea of hanging the curtain rods from the ceiling... makes the bed such a cozy getaway for two :).....in my dreams.