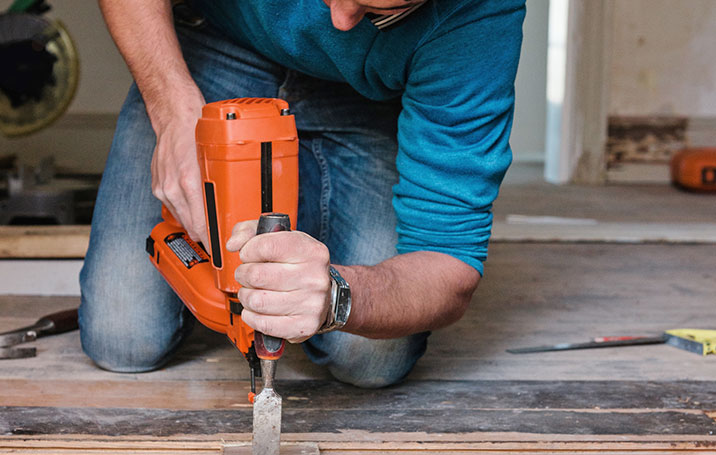 He used Pinterest to redo his floors
Join Pinterest to find all the things that inspire you.
50+
billion Pins
to explore
15
seconds to
sign up (free!)
How do you feed a bunch of people? On your own, of course! / #DIY, an underground #greenhouse garden for $300.
Winter Greenhouses Gardens, Cheap Diy'S Greenhouses, Building A Greenhouses, Underground Greenhouses, Diy'S Winter Greenhouses, Underground Gardens, Green House, Gardens Videos, Greenhouses Diy'S Cheap
One day- walipini in ground green house
Build a $300 underground greenhouse for year-round gardening (Video) Might be good for hiding backyard chickens?
underground garden how to
Greenhouse made from recycled windows: perfect post window replacement project- broken link but awesome idea nonetheless
Windows Greenhouses, Great Idea, Gardens Idea, Old Windows, Cool Idea, Recycled Windows, Backyard, Windows And Doors, Green House
recycled window greenhouse - Gardening Ideas With The Green Thumb
recycled window greenhouse What a great idea!!
// recycled window greenhouse... @Louise Cote Cote Cote Fortuna... interesting idea for a green house, but not sure this one if very cute... perhaps with the right left over windows....
Recycled window greenhouse - what a cool idea!
for the backyard: recycled window greenhouse
What to do with alllll those old windows / recycled window greenhouse
What a great idea. Now I will have to start watching for windows and doors that people set out as give- aways.
How to build a 50 Dollar Greenhouse
Cheap Greenhouses, Gardens Greenhouses, 50 Greenhouses, Building Greenhouses, Affordable Greenhouses, Dollar Greenhouses, Diy'S Greenhouses, 150 Dollar, Doors Gardens
How to build Greenhouse
How to build an affordable greenhouse
DIY Greenhouse
Complete Materials list for the "$50 Greenhouse" – As Built Each Qty Total $4. 23 6 $25.38 20′ x 3/4″ PVC schedule 40 plumbing pipe $6.70 6 $40.201x6x8′pt–rippedto 1x3s $4.99 4 $19.96 8′ steel "T" fence post $2.18 3 $6.54 2×4 stud –rip into 1x2s $3.97 2 $7.94 1x4x12′ pt $5.73 1 $5.73 2x4x16′ rip into 2x2s $7.91 1 $7.91 20′x1/2″ rebar
How to build My 50 Dollar Greenhouse » The Door Garden
How to build a 150 Dollar Greenhouse in a weekend.
How to build a cheap greenhouse
Barn Greenhouse - DIY plans to create it.
Greenhouses Plans, Barns Greenhouses, The White, Chicken Coops, Gardens Idea, Diy'S Projects, Diy'S Greenhouses, Green House, Easy Diy'S
chicken coop? Barn Greenhouse -Good plans, instructions,material list, lots of pictures!
Green House Plans - Ana White | Build a Barn Greenhouse | Free and Easy DIY Project and Furniture Plans
Cool DIY Greenhouse Plans For Your Outdoor Garden | How To Grow A Beautiful Garden Ideas & Tips By DIY Ready. http://diyready.com/build-greenhouse-7-diy-greenhouses/
Where to Get DIY Greenhouse Plans for Free: Free Plan for a Barn Greenhouse by Ana White
recycled greenhouse
Pop Bottle, Recycled Bottle, Plastic Bottles, Great Idea, Gardens Idea, Recycled Greenhouses, Bottle Greenhouses, Green House, Recycled Plastic Bottle
recycled bottle greenhouse, great idea
recycling garden ideas - Google Search
Using old plastic bottles to make a green house (Ewa in the Garden: DIY recycled greenhouse)
Green house made from recycled soda pop bottles greenhouse.
Recycle plastic bottles Greenhouse.
Plastic bottle greenhouse; recycled bottle greenhouse
Plastic bottle green house - or chicken coop
Green Houses, Ideas, Plastic Bottles, The White, Gardens, Bottle Greenhouses, Sodas Bottle, Recycle Bottle, Water Bottles
Soda Bottle Greenhouse (What a great idea!) | Knowledge Weighs Nothing what to do with our water bottles!
Recycled Bottle Greenhouse
plastic bottle green house DIY! I downloaded the directions. It's a pdf saved in garden.
12 Great DIY Greenhouse Projects • Lots of Ideas and Tutorials! Including this cool plastic bottle greenhouse (what a great idea and re-use of materials) from 'ana white'.
The ultimate in upcycling: plastic bottle green house! Takes about 1000 empty 1.5 liter water bottles, but, hey, it's still a good idea. Love Ana White's website.
Ok, I found the greenhouse I really want. I'll start collecting windows.
Windows Greenhouses, Green Homes, Dream House, Old Windows, Recycled Windows, Backyard Studios, Windows And Doors, Green House, Old Doors
dream house idea
garden room made with old windows | Old doors and windows are used to create this diy greenhouse. The ...
Green house made of old windows and doors!
Backyard studio
Someday I want a recycled window greenhouse
Green Home Building: Grow Your Food Questions and Answers green house answers. Lots of good questions on here
Heat-Activated Window Opener (for cold frame or greenhouse)
Greenhouses Automat, Windows Open, Lee Valley, Heatactiv Windows, Gardens 49 50, Heat Activities Windows, Cold Frames, Automat Windows, Gardens Farms
greenhouse automatic window opener. no hydro needed.
Lee Valley window opener for the greenhouse
Heat-Activated Window Opener - For the day I actually build and use a cold frame - $49.50