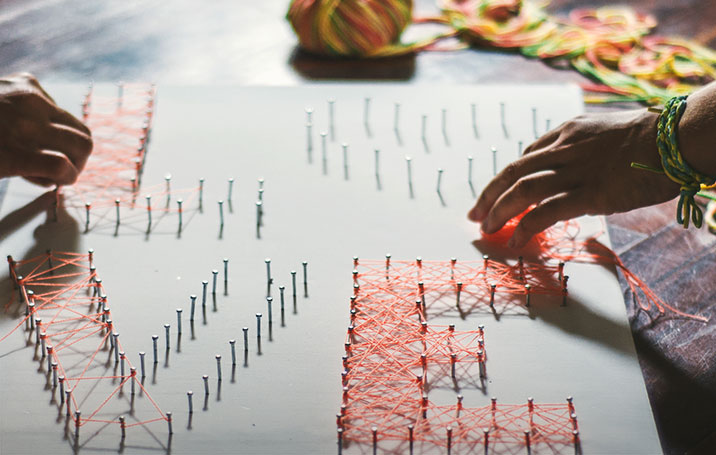 They used Pinterest to find new ways to DIY
Join Pinterest to discover all the things that inspire you.
50+
billion Pins
to explore
15
seconds to
sign up (free!)
Southern Forager: Wild Garlic Chives and Ground Ivy Drop Biscuits
Food Recipes, Garlic, Foraging Wildcraft, Breads Doughs Savory Baking, Foraging Recipes, Foraging Walks, Homemade Breads Doughs Savory, Drop Biscuits, Ivy
Pumpkin tortellini hogweed and g. ivy
Pumpkin Tortellini, Spices Pumpkin, Cour Photo, Tortellini Recipes, Spiced Pumpkin
Green Man Ramblings: Ground Ivy
Botanical Illustration, Illustration Glechoma, Botanical Prints, Ground Ivy, Glechoma Hederacea0 Jpg, Ivy Ground Glechoma Hederacea, Edible Weed, Creeping Charlie, Hederacea Creeping
lechoma hederacea -creeping Charlie
Glechoma hederacea. I call it Ground Ivy, but it's known by many, many common names, including, to mention just a few, Creeping Charlie, Gill-over-the-ground, Catsfoot and Run-away-robin. It has medicinal and culinary uses.
Illustration Glechoma hederacea or Creeping Charlie
DE GULLE AARDE
Soups, Medicine Teas, Gull Aard, Aard Blog, Gulle Aarde, De Gulle
Ground Ivy, good in soups, salads or a medicinal tea for respiratory troubles via DE GULLE AARDE blog
Glechoma hederacea
Tags, Wild Food, Herbs Centre, Herbal Remedies, Ground Ivy, Plants Deva, Glechoma Hederacea, Creeping Charlie, Meeting Creeping
Glechoma hederacea - Ground Ivy
Creeping Charlie Wisdom of the Plant Devas
Ground Ivy: The Wild Herb Rub.
Food Gathering, Wild Food, Medicine Plants, Alt Med, Wild Edible, Alt Health, Wild Herbs, Ivy Wild, Edible Flowers
Ground Ivy wild herb rub
Ground Ivy (Glecoma hederacea) aka Gil-over-the-Ground and Creeping Charlie - strong member of the mint family that has been used for tea and for brewing beer, has medicinal uses as well - First Ways
Brewing Beer, Ground Ivy, Aka Gil Over The Ground, Mint Families, Brewbeer Homemadeb, Foraging Blog, Ivy Glecoma, Bear Brewbeer, Creeping Charlie
Foraging blog
Ground Ivy - Make as a tincture
Common Cause, Ground Ivy, Ground Covers, Foraging, Bath Herbs, Glechoma Hederacea, Health, Ground Ivey, Healing Herbs
A common and often unwanted ground cover, Ground Ivy is used for tea. It is also said to be used in Italy as a bath herb for sciatica.
Medicinal Uses for Ground Ivy (Creeping Charlie) Glechoma Hederacea.
Ground ivey
Linden from Savvy Teas & Herbs Linden flowers have been used for centuries, and at one time were also called "Nectar of the Kings." These flowers are great to use for many things such as: -Best known for its fever reducing abilities. It is also often times called fever tea. It induces perspiration, which in turn, reduces fever. -Great for using to treat coughs, colds, and runny noses. The aromatic properties in Linden Flowers can help to relieve sinus troubles. The flowers also ha...
Linden Flowers
Linden flowers It is also often times called fever tea. It induces perspiration, which in turn, reduces fever. -Great for using to treat coughs, colds, and runny noses.relieve sinus troubles. also have great expectorant properties relieve coughs and congestion.has a calming effect Has antispasmodic properties that can help to relieve stomach cramps.-Contains mucilage which can help treat respiratory ailments, and also help to heal the airways after illness or damage.
ground ivy
Eye Drop, Healing Benefits, Nature, Ground Ivy, 2000 Reference, Herbs Gallery, Herbs 2000, Healing Salve, Creeping Charlie
Herbs gallery - Ground Ivy, tea for cough, eye drops, sciatica
Ground Ivy - clear lingering congestion and to treat chronic conditions such as "glue ear" and sinusitis. Throat and chest problems, especially those due to excess mucus. Ground ivy is also a valuable treatment for gastritis and acid indigestion. Further along the gastrointestinal tract, its binding nature helps to counter diarrhea and to dry up watery and mucoid secretions. Ground ivy has been employed to prevent scurvy and as a spring tonic, and is considered beneficial in kidney disorders
An article about Ground Ivy from Herbs 2000 referring to it's nourishing and healing benefits, plus a recipe for a healing salve.
Creeping Charlie
ground ivy
Flower
ground ivy...I think I have this...Waiting on a flower to come on it to see if these is it...lol
foraging ground ivy
Aromat Leaves, Wild Food, Gardens Walkways, Alehoof Mint Families, Ground Ivy, Hedges Maids, Edible Weed, Creeping Charli, Foraging Ground
Gill-over-the-ground, Creeping Charlie, Catsfoot, Run-away-robin, Hedge maids, Alehoof, Tunhoof ... these are just a few of the names given to ground ivy, a member of the mint family found in moist shady areas, along hedgerows and buildings, and creeping through gardens and lawns. Though often considered a weed, the plant's aromatic leaves have played an important role in culinary history.
Covering my garden walkways... Ground Charlie an Edible Weed
Edible Weeds: Ground Ivy ~ Forage
Ground Ivy - Edible, medicinal and beautiful.
Maine Character, Gill Creeping By Ground, Families Lamiacea Habitats, Ground Ivy, Cat Foot, Busili Work, Common Ground, Creeping Charlie, Devil Candlesticks
Latin:Glechoma hederacea Also Known As: Cat's Foot, Gill-Go-By-Ground, Gill-Creep-By-Ground, Turnhoof, Alehoof, Haymaids, Tun Hoof, Gill Ale, Gill, Gill Hen, Hedge Maids, Jenny Run-ith Ground, Jill, Hayfole, Heihow, Heyhove, Devil's Candlestick, Creeping Charlie, Field Balm, Lizzy-run-up-the-hedge, Robin-run-up-the-hedge Family:Lamiaceae Habitat and Description: … Continue reading →
Common Ground Ivy
glechoma_hederacea ground ivy, creeping charlie