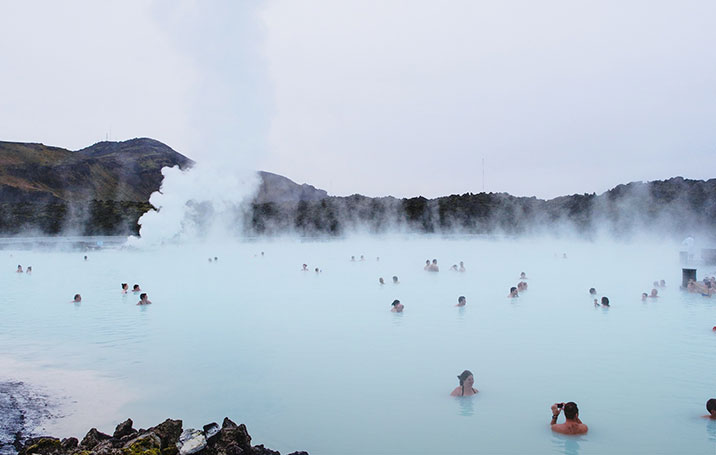 They used Pinterest to find new places to visit
Join Pinterest to find all the things that inspire you.
50+
billion Pins
to explore
15
seconds to
sign up (free!)
Silver Floral Necklace
Jojo Jewelry, Jewelry Acessori, Silver Floral, Jewels Rules, Jewelry Jubile, Being Jewels, Cj Smitten, Floral Necklaces, Ideas Inspiration
Beautiful. .Silver Floral Necklace
Beautiful red shoes & basket of flowers.
Bicycles Baskets, Bike Riding, Red Flats, Dream, Summer Picnics, Red Shoes, Bike Baskets, Flower, Floral
Bike rental @ Grey's Lake. Floral romper. Wedges. Wavy hair. Flowers in basket.
dream #picnic #prepare for picnic #summer picnic #company picnic| http://picnicgallery598.blogspot.com
dream bike basket of flowers
Bicycle basket with flowers
The prettiest bike ride ever!!! Love the Red Flats!
Red shoes and a basket full of flowers.
Gold link bracelet.
Vacations Outfit, Gold Cuffs, Bright Color, Green Summer Dresses, Link Bracelets, Flower Power, Fashion Inspiration, Summer Clothing, Floral Dresses
Easy vacation outfit
Bright Colors, Gold Bangle
Bold Green Floral Dress, Gold Cuff
Cool Link Bracelet.
Green summer dress
Flower power.
Sheer Overlay Dress.
Clothes Styles Health, Black Overlay, Sheer Black, Clothing, Sheer Overlay, Gorgeous Dresses, Closet, Overlay Dresses, Everyday Outfit
Sheer Overlay Dress
This would dangerously be my everyday outfit if bought.
This grey shortsleeve dress with a sheer black overlay top is chic and subtly sexy. http://www.shoptiques.com/products/sheer-overlay-dress
Greek Mother of Pearl Clair Necklace.
Jewels Jewels Jewels, Mothers Of Pearls, Jewelry Accessories, Chunky Jewelry, Pearls Claire, Claire Necklaces, Greek Mothers
Lovin the Chunky Jewelry
Greek Mother of Pearl Clair Necklace. Summer Chic #outfitrsummer #jamesfaith712 #SummerChic #Summer #Chic #collectionsummer #womenfashion www.2dayslook.com
Don't worry, be happy thongs. Cute!
Shoes, Sands, Flipflops, Idea, Don'T Worrying, Happy, Styles, Flip Flops, Imprint Flip
Don't Worry / Be Happy Flip Flops. #flipflops #green #beach #sand
Custom Sand Imprint Flip Flops. Cool idea
Don't worry be happy sand print shoes
want these for the beach :) #summer #fun #style
Don't Worry Be Happy - Sand Imprint Flip Flops. $19.95, via Etsy.
The look of a goddess :)
Summer Dresses, High Low Dresses, Flowy Dresses, Highlow, Dream Closet, Color, Maxis Dresses, The Dresses, Hi Low Dresses
high low dresses super cute.....love the color
hi low dress in amazing color!
Peach hi low maxi dress! Summer dress
salmon highlow flowy dress
Summer dress in hip coral color
Love the dress and love the color!
Cute dress! Love the back.
Open Back Dresses, Fashion, Backless Dresses, Low Back Dresses, Navy Dresses, Styles, Nudes Heels, Open Backs, The Dresses
25 Trendy Street Style Dresses for the Summer love the dress
Navy open back dress
navy backless dress with nude heels
navy dress, open back. love
Understated blue dress + surprise heels
Ideas, Fashion, Sung Style, Alfredsung, Bridesmaid Dresses, Style D448, Colors, Bridesmaiddresses, Alfred Sung
S58 Fuschia Modest Bridesmaid Dresses #BridesmaidDresses
Beautiful Designer Dresses & Formal Dresses - Alfred Sung D440 Cocktail length bateau neckline with scoop back Peau De Soie dress. #wedding #bridal #bridesmaid #motherofbride #maidofhonor #alfredsung
Fashionable Scoop Neck Solid Color Backless Bridesmaid Dress For Women
Alfred Sung Style D448 #blue #bridesmaid #dress ---- kind of like the style but that color is wrong
Cute navy dress idea for my bridesmaids. Alfred Sung Bridesmaid Dress