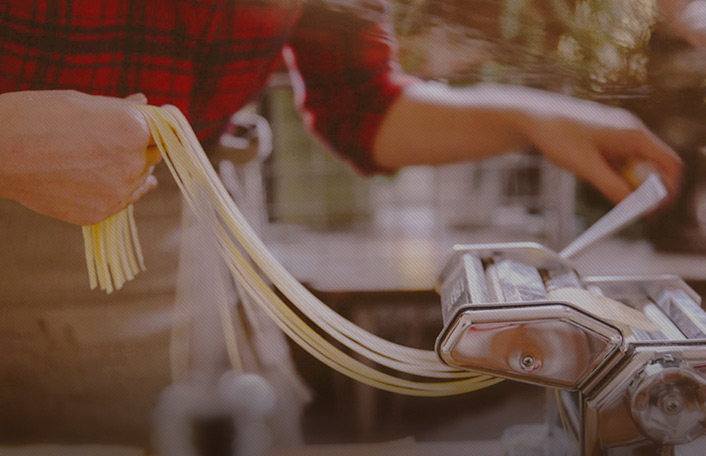 Discover and save recipes to try on Pinterest!
Join Pinterest to find (and save!) all the things that inspire you.
50+
billion Pins
to explore
15
seconds to
sign up (free!)
Back to
Illustrations n' Art
Illustrations n' Art
Earl Moran
Pinup Style, Vintage Pinup, Pin Up Art, Pinup Cuti, Pinup Girls, Pinup Art, Pinup Gal, Earl Moran, Moran Pinup
creepingirrelevance: Earl Moran pinup
Scott Gustafson The Pirate The Mermaid Art Print | eBay
Pirates, L'Wren Scott, Mermaid Art, Paste Life, Art Prints, Scott Gustafson, The Little Mermaid, Captain Jack, Fairies Tales
Scott Gustafson THE PIRATE THE MERMAID art print
Scott Gustafson - The Pirate And The Mermaid Fairy Tale
The Little Mermaid by Scott Gustafson
Somewhere in time...a past life
Captain Jack & Mermaid Joy
Oil Paintings, Hong Kong, Digital Paintings, The Artists, Fung Chin, Digital Art, Cellar Fcp, Fcp Httpcellarfcpdeviantartcom, Digital Illustrations
Amazing Digital Illustrations (100 pics)
10 Amazing Oil Paintings by Cellar-Fcp
Two Prostitutes [digital painting] | cellar-fcp [dA]
Digital Art: Cellar FCP
Enlight your day with the art of  Hong Kong based illustrator Cellar FCP (馮展鵬)
Art by Fung Chin Pang 馮展鵬 a.k.a Cellar FCP* • Blog/Website | (www.cellar-fcp.deviantart.com) ★ || CHARACTER DESIGN REFERENCES (www.facebook.com/CharacterDesignReferences & pinterest.com/characterdesigh) • Love Character Design? Join the Character Design Challenge (link→ www.facebook.com/groups/CharacterDesignChallenge) Share your unique vision of a theme every month, promote your art and make new friends in a community of over 19.000 artists! || ★
Two prostitutes by the artist cellar-fcp from Hong Kong
@britney lee does amazing paper crafts.
Paper Cut Out, Artists, Cutout, Papercut, Illustration, Paper Artworks, Paperart, Brittney Lee, Paper Crafts
Background illustration ref
amazing paper crafts
ARTIST: Brittney Lee Medium: Paper
Paper Artworks (Autumn)...I dig it!
brittney lee. paper cut out art. I love the fox :)
Papercutting Art - Brittany Lee
Tactile Exploration Cards
Sensory Tables, Idea, Texture Cards, For Kids, Exploring Cards, Sensory Boards, Tactile Exploring, Baby, Sensory Plays
Tactile exploration cards for babies
Tactile Exploration Cards for #kid toy| http://babyandkidstoysandproductsgaetano.blogspot.com
Fun Texture Cards for Infants / Babies - idea from Make, Do & Friend
Make texture cards to put in your sensory table. Make duplicates for the children to sort and match.
Sensory Play -Tactile Exploration Cards
Sensory board ideas
Magritte
Artists René, Art Stuff, Favorite Artists, Magritte Surrealist, Art Margritt, Image Search, Rene Magritte, Favorite Image, Dali Magritte
The Art of Living, 1967, Rene Magritte
René Magritte - Yahoo Image Search Results
Mark Ryden
Surrealism Art, Artists, Ryden Art, Markryden, Meat Training, Mark Ryden, Art History, Painting, Pop Surrealism
MarkRyden
by Mark Ryden - one of my fave artists ever.
The Daily Telecraft: Art History Snippet: Pop Surrealism
"The Meat Train", painting by Mark Ryden
mark ryden art - Google Search
Starry Night by Vincent van Gogh
Vincent Of Onofrio, Vangogh, Modern Art, Art Blog, For Kids, Starry Night, Vincent Vans Gogh, Famous Artists, Art Projects
Red Ted Art's Blog » Blog Archive Exploring The Great Artists - 30+ Art Projects for Kids » Red Ted Art's Blog
starry night vangogh
Vincent Van Gogh, Starry Night, Painting, Oil on Canvas Saint-Rémy, France: June, 1889 The Museum of Modern Art New York, New York, United States of America, North America
Girl with the Pearl Earring (and sh*# to do)
Johannes Vermeer, Teas Time, La Perla, Digital Paintings, Girls Generation, Doroth Golz, Pearls Earrings, Portraits Art, Famous Art
Pinzellades al món: La jove de la perla, versions / La joven de la perla, versiones / The girl with a pearl earring
"Artist Dorothee Golz. One of her digital painting projects takes classic Renaissance paintings (such as Girl with a Pearl Earring by Johannes Vermeer) and transfers them into modern situations." #design #painting #illustrator
Tea time with the girl with a pearl earring.:)
Girl with a Pearl Earring? Scarlett Johansson almost pulled the look, but most of the time modern times and classical painting has a separation. Artist Dorothee Golz has taken modern bodies and scences and mashed them with the faces of some of the most classic of portrait art. At times, the results are fantastic. #Art
I love when famous art is "messed with," and the original painting, Girl with Pearl Earring by Vermeer, has special meaning to me. Portrayed here in blue jeans pouring coffee or tea.
the pearl earring - dorothe golz
Saint Barbie by Mark Ryden
Saint Barbie, Illustration, St. Barbie, Artsy Fartsi, Markryden, Ryden Art, Mark Ryden, Photo, Pop Surrealism
St. Barbie by Mark Ryden
NATURE.jpg Photo: This Photo was uploaded by crystalpaxson1978. Find other NATURE.jpg pictures and photos or upload your own with Photobucket free image...
"Saint Barbie" by Mark Ryden, 1994. [Pop Surrealism]
Mark Ryden #art #markryden
Marc Ryden - Illustration - Saint Barbie
Mark Ryden art...
Artpop Sureal, Oil On Canvas, Artists Mark, Favorite Art, Ryden Art, Markryden, Pink Piano, Artistmark Ryden, Pop Surrealism
Pop Surrealism Maestro Mark Ryden - Blogger's Path - Blogger's Path bloggerspath.com500 × 417Buscar por imagen 30 Amazing Graffiti Art & Street Art Samples eugenio eduardo zampighi - Buscar con Google
Mark Ryden - The Ecstasy of Cecelia Oil on Canvas, 1998
Artist Mark Ryden
I want a pink piano
The Ecstacy of Cecelia by Mark Ryden #MarkRyden #painting #art
mark ryden art | mark ryden art work: mark ryden the ecstacy of