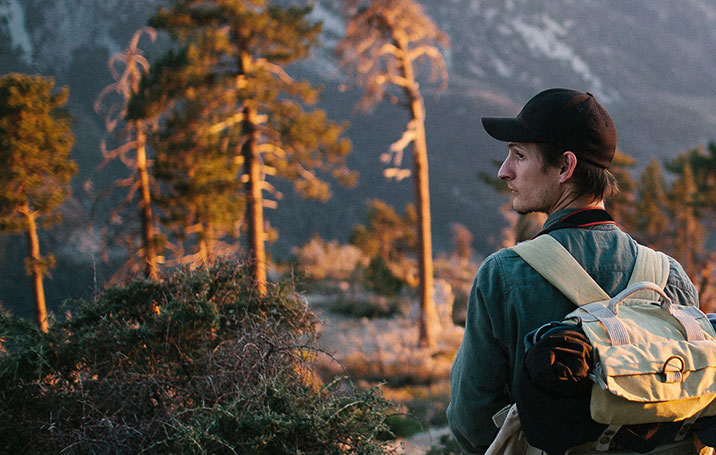 He used Pinterest to explore new campsites
Join Pinterest to discover all the things that inspire you.
50+
billion Pins
to explore
15
seconds to
sign up (free!)
Best lip gloss. "Underage". It is a nude color with a subtle pink-gold undertone. Love Mac lipglass
Cakes Batter, Lips Glasses, Mac Makeup, Pink Gold, Makeup Lips, Nude Colors, Lips Colors, Mac Cosmetics, Mac Lips
Best lip gloss. "Underage". It is a nude color with a subtle pink-gold undertone. Love Mac lipglass #makeup #lips
Great lip color
Underage - a nude color with a subtle pink gold undertone.
I have and I love all my MAC makeup
MAC Cosmetics: Tinted Lipglass in Underage
Best lip gloss. I wear Underage. It is a nude color with a subtle pink-gold undertone. Good for my olive skin and dark features. I think MAC glosses smell like cake batter. #makeup #style
Mac Lip Glass "Underage". It is a nude color with a subtle pink-gold undertone.
Tankini done right. Great swimsuit site!!
Bathing Suits, Heavens Bandini, Posts Pregnancy, Swimsuits, Two Pieces, Bath Suits, Athena Heavens, Posts Baby, Swim Suits
Athena Heavenly Bandini Tankini and Tunnel Swimsuit Bottom. the perfect post baby swim suit!!!
Athena Swimwear | Two Piece Bathing Suit | Designer Swimsuit (looks good for hiding post pregnancy body)
Athena Heavenly Bandini Tankini and Tunnel Swimsuit Bottom Great for a post pregnancy bathing suit
Modest SUPPORTIVE swim suits-Great site!
Modest Support, Mom Bath Suits, Modest Swim Suits, Support Swim, Swim Suits Great, Mom Swimsuits, One Pieces, Suits Great Site, Modest Swimsuits
Modest SUPPORTIVE swim suits-Great site! Adorable, not much into one pieces, but I'll reconsider. ;)
love this suit! Great site for modest swimsuits.
Modest, supportive swim suits.. Great site!
Modest swim suits-- great site! Very cute!
cute mom swimsuit
MAC spice liner + twig lipstick... Pretty and natural...everyday lipstick
Twig Lipsticks, Mac Spices, Lipsticks Colors, Natural Makeup, Nude Lipsticks, Mac Twig Lipstick, Spices Liner, Mac Lipsticks, Lips Colors
MAC Twig lipstick plus Spice liner - a soft natural almost nude pinkish-brown. A flattering lip color for almost anyone. Looks great worn with natural makeup or a deep smoky eye for a more dramatic look. :-)
MAC spice liner + twig lipstick... Pretty and natural #mac #lipstick #makeup
MAC spice liner + twig lipstick - best lipstick color!
MAC Spice liner and Twig lipstick ~ a soft natural almost nude pinkish-brown. A flattering lip color for almost anyone. Tip: The best nude lipsticks are sheer and have the same finish as your lips.
8 mac shadows everyone should own
Maine Colors, Mac Bridal Makeup, Mac Shadows, Mac Makeup Artists, Mac Eye Shadows, Faces Powder, Mac Cosmetics, Mac Eyeshadows, Beautiful Products
mac eyeshadows @Heather Creswell Creswell Creswell Creswell Creswell Creswell Wingard 8 mac shadows everyone should own. These are the 8 main colors this Mac makeup artist uses for bridal makeup! --- 7 out of 8 owned.. Gotta catch em all!! Need all that glitters, Go To www.likegossip.com to get more Gossip News!
8 mac shadows everyone should own! I LOVE mac eye shadow!
8 mac shadows everyone should own...I adore MAC cosmetics
MAC Cremesheen Pearl Fall 2012 Makeup.need.
2012 Makeup, Lips Gloss, Skin Care, Pearls Fall, Fall 2012, Girls Hairstyles, Makeup Products, Cremesheen Pearls, Mac Cremesheen
MAC Cremesheen Pearl Fall 2012 Makeup - good lord that is a gorgeous lip gloss
MAC Cremesheen Pearl Fall 2012 Makeup #Hair Style #hairstyle #girl hairstyle
Love this nude-pink color!
Lips Gloss, True Colors, Makeup, Nudepink, Pale Pink, Nude Pink Colors, Pink Lips, Lipgloss, Lips Colors
nudepink!
Smashbox - pale pink lip gloss
Smashbox great pale pink color lipgloss. :: my favorite lip color.
Smash box - True Color, pale pink lip
smashbox pout. perfect nude pink color.
LOVE this color! #smashbox #pink #lipgloss #lips #makeup #pretty!
25 Ways to Communicate Respect.. AMAZING :) Every wife or woman needs to read this and put it to action!
Idea, For The Future, My Husband, To Work, Communication Respect, Happy Marriage, Bible Verses, Marriage Advice, Good Advice
25 ways to communicate respect to your Husband What does respectful living look like? Here are 25 ways you can communicate respect to your spouse without uttering a word. If you'll make it your habit to do these things, the next time you tell your husband how much you respect him, he won't have to wonder if you really mean it. Choose Joy It's true: A happy wife makes a happy life. Please don't use moodiness as an attempt to manipulate your man, but in all things rejoice, because that's the right thing to do. (1 Thessaonians 5:16; Philippians 4:4) Honor His Wishes Give weight to what your husband thinks is important. Make those things a priority that matter most to him, whether it's having dinner ready when he gets home from work or keeping the house tidy or limiting computer time. Don't make him ask twice. (Philippians 2:4) Give Him Your Undivided Attention Yes, I know that women are masters of multi-tasking, but when your husband is speaking to you, make a point to lay other tasks aside, look into his eyes, and listen to what he is saying with the goal of understanding and remembering his words. Don't Interrupt Have you ever been around a person who won't let you finish a sentence? That gets old fast. Even if you think you already know what your husband is going to say, allowing him to say it without cutting him off mid-sentence shows both respect and common courtesy. Emphasize His Good Points Sure, he has his faults (as do you), but dwelling on them will only make you (both) miserable. Choose instead to focus on those qualities in your husband that you most admire. (Philippians 4:8) Pray for Him Ruth Graham advises wives to "tell your mate the positive, and tell God the negative." Take your concerns to God. Faithfully lift up your husband in prayer every day, and you will likely notice a transformation not only in him, but in yourself, as well. (Philipians 4:6-7; 1 Thessalonians 5:17) Don't Nag Your husband is a grown man, so don't treat him like a two-year-old. Leave room for God to work. You are not the Holy Spirit, so do not try to do His job. Be Thankful Cultivate an attitude of gratitude. Don't take your husband for granted. Be appreciative for everything he does for you, whether big or small. Always say thank you. (1 Thessalonians 5:18; Ephesians 5:20) Smile at Him Smiles spread happiness. Smiles have even been shown to create happiness. Smiles are contagious. And a smile makes any woman more beautiful. Respond Physically Did you know that the way you respond (or don't respond) to your husband's romantic overtures has a profound effect on his self-confidence? Don't slap him away when he tries to hug you or make excuses when he's in the mood. Your enthusiastic cooperation and reciprocation will not only assure him of your love, but will make him feel well-respected, too. (1 Corinthians 7:3-5) Eyes Only for Him Don't compare your husband unfavorably to other men, real or imaginary. It is neither fair nor respectful and will only breed trouble and discontent. Avoid watching movies or reading books that might cause you to stumble in this area, as well. (Psalm 19:14; Proverbs 4:23) Kiss Him Goodbye I once read about a study done in Germany which found that men whose wives kissed them goodbye every morning were more successful than those who weren't kissed. Success and respect often go hand-in-hand, so be sure to send him off right, and don't forget to greet him with a kiss when he returns home, for good measure. (2 Corinthians 13:12) Prepare His Favorite Foods Although the rest of the family is not overly-fond of spaghetti, my husband loves it, so I try to make it at least two or three times a month as a way to honor him. Next time you're planning meals, give special consideration to your husband's preferences. (Proverbs 31:14-15) Cherish Togetherness I love to sit near my husband, whether at home or away. Our church shares potluck dinners every Sunday afternoon, and although the men and women normally sit separately to visit, I like to position myself close enough to my husband that I can listen to the conversation, as I think everything he says is so interesting. At home, I'll take my book or handwork to whatever room in the house he's working in, just to be close to him, because I enjoy his company, even when neither of us is talking. Don't Complain Nobody wants to be around a whiner or complainer. It is grating on the nerves. Remember the serenity prayer: accept the things you can't change, courageously change the things you can, seek wisdom to know the difference. (Philippians 2:14) Resist the Urge to Correct I know one wife whose spouse can't tell a story without her stopping him fifteen times to correct inconsequential details: "It wasn't Monday evening, it was Monday afternoon…. It wasn't blue, it was turquoise…. He didn't ride the bus, he took a shuttle." Please. Please. Please. Don't ever do that to your husband — or to anyone else, for that matter! (Proverbs 17:28) Dress to Please Him Take care of your appearance. Choose clothes your husband finds flattering, both in public and around the house. Keep the House Tidy To the best of your abilities, try to maintain a clean and orderly home. Seek to make it a haven of rest for your entire family. (Proverbs 31:27) Be Content Do not pressure your husband to keep up with the Jonses. Take satisfaction in the lifestyle he is able to provide for you. (1 Timothy 6:6-10; Hebrews 13:5) Take His Advice Do not dismiss his opinions lightly, especially when you've asked for his counsel in the first place. Make every effort to follow your husband's advice. Admire Him Voiced compliments and heartfelt praise are always welcome, but you should also make it your habit to just look at your husband in a respectful, appreciative way. Think kind thoughts toward him. He'll be able to see the admiration in your eyes. (Luke 6:45) Protect His Name Honor your husband in the way you speak of him to family and friends. Guard his reputation and do not let minor disagreements at home cause you to speak ill of him in public. Live in such a way that it will be obvious to others why your husband married you in the first place. (Proverbs 12:4; 22:1) Forgive His Shortcomings In the words of Ruth Bell Graham, "A happy marriage is the union of two good forgivers." Please do not hold grudges against your husband. Do not allow a root of bitterness or resentment find a home in your heart. Forgive your husband freely, as Christ has forgiven you. (Mark 11:25; Matthew 18:21-35) Don't Argue You are not always right, and you do not always have to have the last word. Be the first to say, "I'm sorry." Be willing to accept the blame. It takes two to argue, so "abandon a quarrel before it breaks out." (Proverbs 17:14; 21:19; 25:24) Follow His Lead If you want your husband to lead, you must be willing to follow. Neither a body nor a family can function well with two heads. Learn to defer to your husband's wishes and let final decisions rest with him. (Ephesians 5:22-24) Proverbs 18:22 tells us, "He who finds a wife finds a good thing and obtains favor from the Lord." Do these 25 things consistently, and your husband will never have trouble believing that fact. UPDATE: After posting the above suggestions for wives, I received many requests for a similar guide for husbands. You can now find just such a list posted on my husband's blog: 25 Ways to Show Your Wife You Love Her. Read it and let him know what you think.
25 Ways to Communicate Respect.. good tips for wives with related Bible verses. VERY, VERY good advice to help make a happy marriage.
25 ways you can communicate respect to your spouse without uttering a word. Good advice for the future.
25 ideas about Ways to Communicate Respect to your Husband - There is a ton of controversy over this little list (seen in all the comments) but I personally believe it is a practical reminder of how to show my husband that I respect him.You do these type of things because you want him to know you love him, not because you HAVE to.
25 ways to communicate respect to your husband. One of the best pieces of marriage advice I have ever read! :)
Matte Nail Polish
Style, Fall Nails, Nails Colors, Fall Colors, Makeup, Nailpolish, Matte Nail Polish, Nails Polish Colors, Matte Nails Polish
my fav nail color.
Matte Nail Polish.. but where do i find it?!!!! please be in style soon, im so obsessed
Matte nailpolish is in! luv this color!
Matte Nail Polish Color
This is a cute fall nail polish color
Matte Nail Polish.. i love this color!! it's such a fall color!
nice
Grey Bedrooms, Colors Combos, Bedrooms Colors, Yellow Bedrooms, Colors Schemes, Master Bedrooms, Guest Rooms, Pillows, Bedrooms Ideas
This would be great for a master bedroom, or guest room, I love that the pillows have the tiniest bit of purple
Master bedroom ideas. I will have these pillows. LOVE THEM ALL
white grey yellow bedroom ... the exact colors i have now. love the pillows.
Master bedroom color scheme
Grey/Yellow Color Combo , master bedroom
Yellow & grey bedroom - love the color combination!! Master bedroom
fitness
Slim Thighs, Running Interval, Treadmills Workout, Running Workout, Work Outs, Treadmills Interval, Interval Workout, Thighs Butts Workout, Interval Training
2 week treadmill workout: slim thighs, flatten your tummy, and firm your butt- interval training
Challenging Running Interval Treadmill Workout Feel like you're a pretty decent runner, but don't have time for a long run? This short 20-minute running workout is sure to get you sweating
20 minute run interval workout.
2 week treadmill workout: slim thighs, flatten your tummy, and firm your butt. One day I will work out again.